Foraging in the rich and vibrant landscapes across Pembrokeshire, Ceredigion and Carmarthenshire (to name a few) is sure to bring something unique to your table.
Here's Celtic Routes' list of Britain and Ireland's finest foraging experiences.
Foraging and Llansteffan, Carmarthenshire
Seafood lovers — this one's for you.
The Celts believed that the sea was a source of healing and cleansing; of food and wealth. What better way to immerse yourself in this world than by foraging through it? The golden sands between Tywi Estuary and the Carmarthenshire hills are worth a visit whatever the season.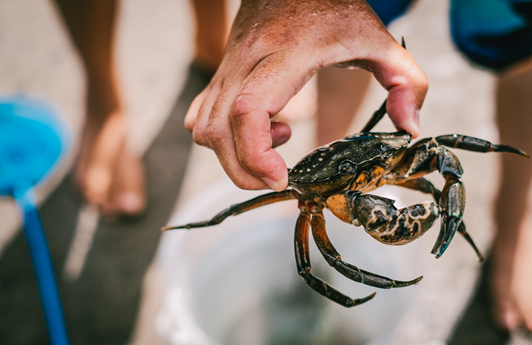 You'll learn how to find prawns, mussels, cockles, wild samphire, sea anemones and scarlet elf cup mushrooms. The reward for your efforts is your very own zero-waste organic lunch on the beach.
---
Wild Garlic along the Courtown Woodland Walks, Wexford
Although mainly a seaside village, the 60-acre wood in Courtown provides a source of shady respite from nearby beaches. Surrounding trees are from the 1800s and include a Californian redwood, swamp cypress, Japanese cedar, a cedar of Lebanon and numerous pines, yews and true cypresses.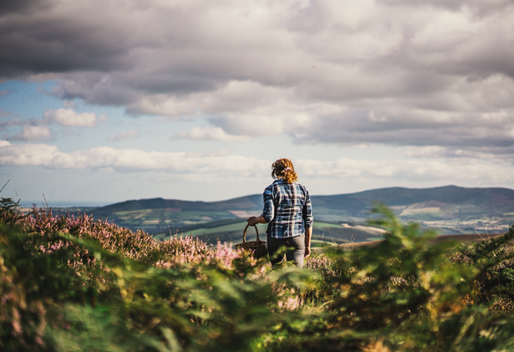 Along this beautiful woodland walk, you'll find an abundance of wild garlic. If you're unable to see it you will most certainly be able to smell it. Don't forget to take a basket for your finds — why not try making wild garlic pesto when you get home?
---
Try this
---
Fishing at New Quay Harbour, Ceredigion
Cardigan Bay is famous for its bottlenose dolphins with a resident population of around 250, drawn by the abundant feeding grounds, the undisturbed habitat and the clean waters.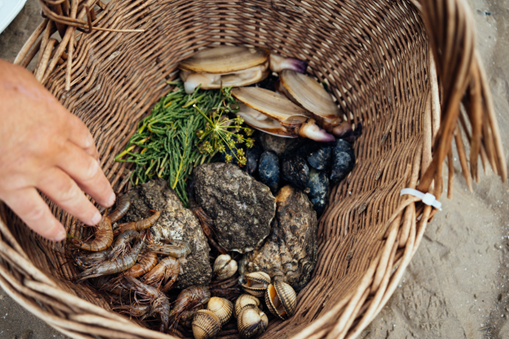 Why not try a spot of fishing yourself? The breakwater at New Quay is a great fishing spot most months of the year. From the breakwater, you can expect to catch mackerel, garfish and wrasse. If you're after some expert guidance, there are plenty of boat trips available to fish further from the coastline where you'll be guided by a professional. Check out Dunbar Fishing and Epic Fishing for more.
---
Living in a world where we can get hot food delivered 24-7 is handy at times, but foraging is a brilliant way to reconnect with nature and release our inner hunter-gatherer. To discover more in-depth knowledge about wild food, you can sign up for a 2-day Wild Foods Master Class at Brook Lodge & Macreddin Village.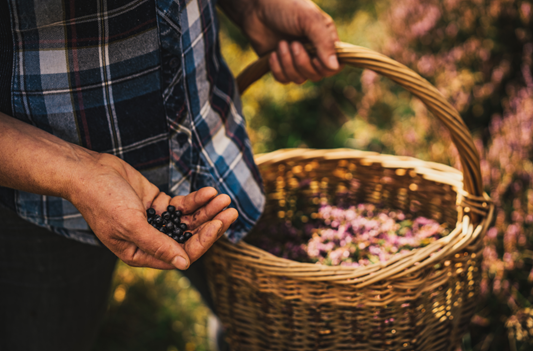 It's the only regular course of its kind in Ireland and includes practical sessions and demonstrations given by the chefs of the village's Strawberry Tree Restaurant.
---
Foraging in Waterford with 'The Sea Gardener'
The coastline of County Waterford is beautifully rugged and offers a bountiful experience for foragers. It was the revival of interest in seaweed that prompted Waterford's 'sea gardener', Marie Power, to share her expert knowledge and educate people finding food along the coastline.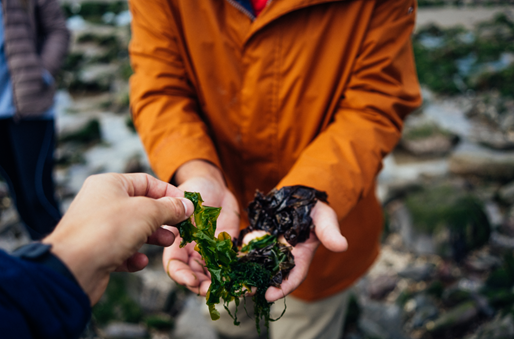 "My aim is to make the link between the origin and the consumption of food as short and as simple as possible. Seaweed has always been an integral element of Ireland's food heritage and is undergoing a very exciting revival of interest."
Learn how to forage and cook using your seaweed finds both on the beach and inland with beach picnics and cook-ups in local restaurants.
For more gardening tricks and style guides, head over to our style pages. Thinking of starting a vegetable patch? We give you all the tools you need to start growing your own.