Dobbies has brilliant BBQ tips to help kick off National BBQ Week with style.
This month is the 25th anniversary of National BBQ Week, running from now until the 18th July 2021.
While the weather may feel less than summer ready, it doesn't mean you can't celebrate in style. After all, it's quarter of a century of the best of British barbecuing! Making it the perfect excuse to grill up your favourite dishes with family and friends, from delicious chicken wings to homemade tacos.
Not your average garden centre, in addition to everyday gardening essentials and on-trend houseplants, at Dobbies you'll find the latest and greatest BBQ brands. There are models to suit every sized garden and skill level — from beginners to barbecue bosses.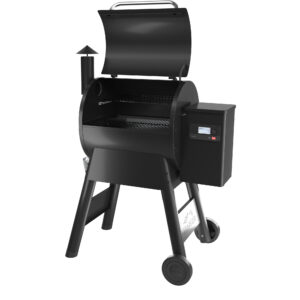 Take outdoor cooking to the next level with Traeger, the inventor of the world's top selling wood-fired grill. With built in WiFIRE technology, enjoy hand free cooking at its finest.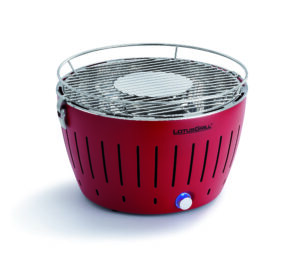 Also new for 2021 is the portable LotusGrill range, available in a range of brightly coloured shades, it's the perfect choice to take on camping trips or for smaller gardens.
Outdoor Living Buyer at Dobbies, Lynsey Abbott's top 5 tips to help BBQ beginners choose the right one for you.
Decide what fuel source is going to work best for you. Gas and electric have the advantage of being very easy to light and to control temperature, whilst charcoal and cooking on fire can take some getting used to but is definitely worth the time investment.
How often will you be using the BBQ? If you plan on using it regularly, you should consider investing more.
What size do you need, which is usually determined by how many people you will likely be cooking for and, of course, how much storage space you have. If you don't have a garden shed or garage to store it in the colder months, you'll need to think about a protective cover.
Get a thermometer – some models will have one built in, but it's still handy to make sure temperatures are right to start cooking on.
Be creative on the grill! As much as you can't beat a classic burger, there is so much more that can be cooked outdoors, from halloumi to whole joints and delicious grilled desserts. Just because you're a beginner doesn't mean you need to feel restricted, there is plenty of inspiration to be found on Instagram and Pinterest.
Get set for a summer of garden togethers and weekend barbecues to remember with Dobbies. To find your nearest store and browse the online range, visit dobbies.com.