Mention Venice and all you hear is "Oh, my, the crowds!"
Throughout the ever-lengthening high season, Piazzo San Marco and the Rialto are certainly unbearable. But this is the most jaw-droppingly gorgeous city in the world. Fact! We can't just say we're never going there again. Act smart and you can fall in love with La Serenissima all over again.
Venetian winter
The failsafe route to peace and quiet is travelling off-season. Pick November or January if you want to feel like the only tourist in town. Venice has its own particular charm in winter when the glassy sun glints off the water. Evenings are special. With no road traffic, the gentle street lights cast an enchanting glow.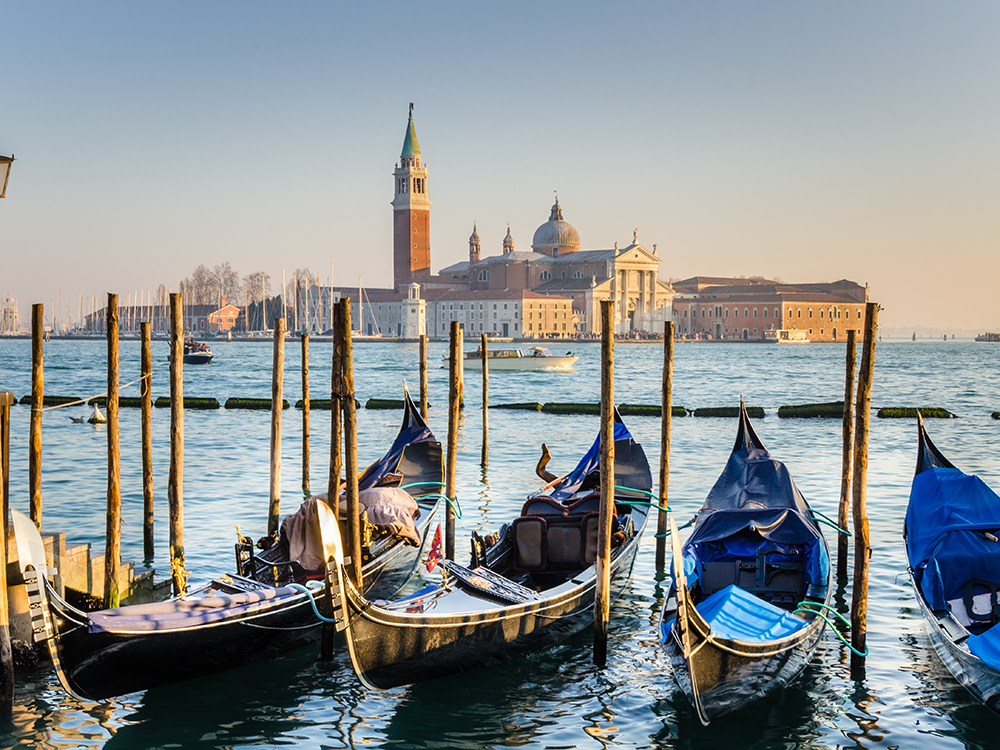 Restaurants are quieter, they bring out the dishes loved by locals, and the speciality hot chocolate is to die for. You may have to pick your way across gangways if the water levels reach 'Acqua Alta', but that's part of the charm.
---
 Dodge the tour groups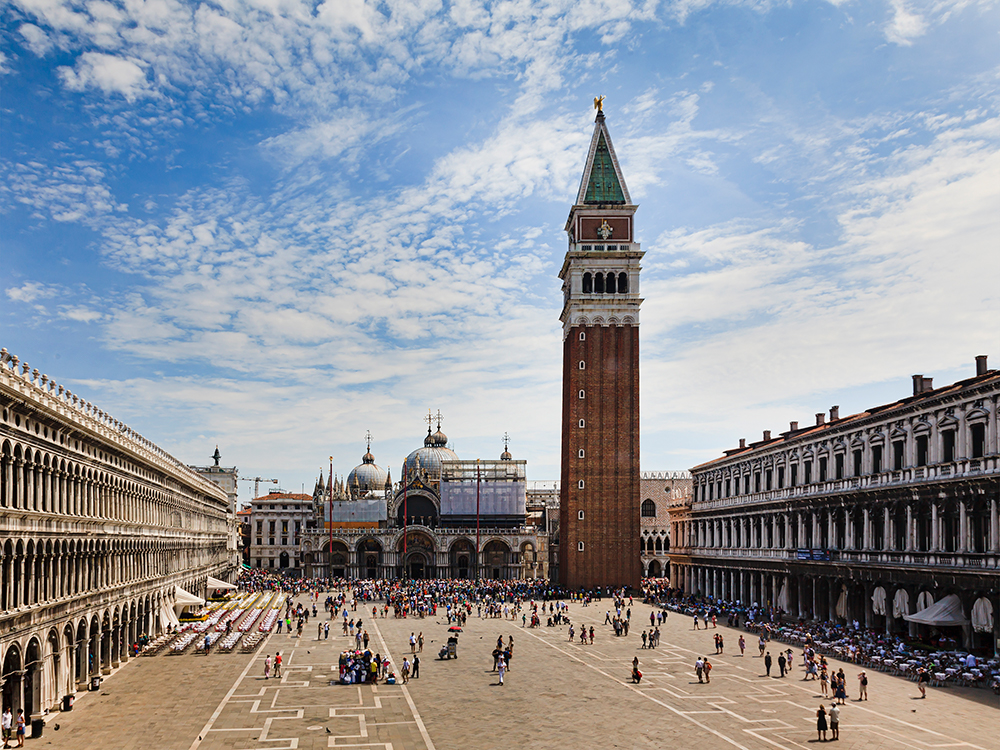 Even if you visit in high season, it's still possible to beat the crowds. I have honestly toured the Doge's Palace in July and felt like the only person in town. The trick is to pick your moment. Most bus and cruise ship groups head for the Piazza San Marco as soon as they arrive in the morning and then gather again mid-afternoon before they leave. If you wait until the first of the rush is past to visit the Basilica or Palace, you'll have a more peaceful visit. Alternatively, wait till late afternoon when the day-trippers are heading home for dinner.
---
Eat off grid
Drink in the views of the Canale Grande, Paizza San Marco and the Rialto, but don't even think about eating and drinking there. You'll find quieter, better quality, restaurants and cafes just a few minutes' walk away. Sant'Angelo and Santo Stefano Squares are perfect places to sit and watch the world go by over a glass of wine.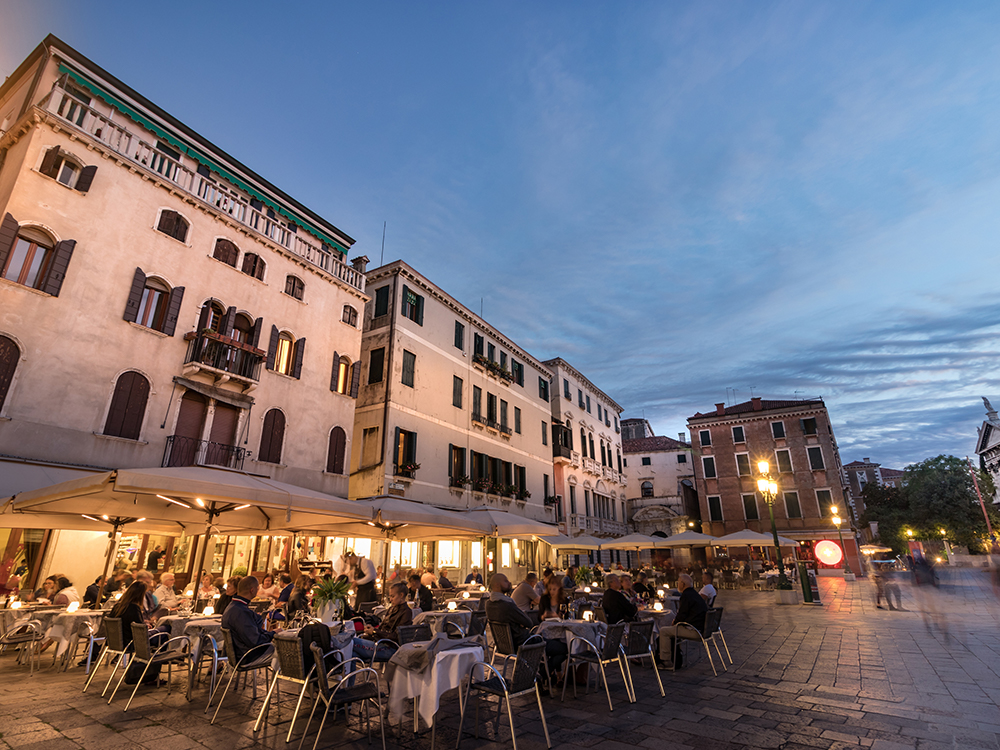 Ask the servers what they recommend rather than picking off the tourist menu. If you've the time and inclination to plan ahead, Venice Insider has some dependable bar and restaurant recommendations throughout Venice.
---
Out of the ordinary
Venice is a tiny city, but so many visitors confine themselves to a miniscule area around San Marco. Dorsoduro, Cannaregio and Castello boroughs are all easily reached on foot and you'll be rewarded with cultural and historic gems so many visitors miss. Cannaregio is home to the historic Ghetto where Jewish citizens were confined from 1516 to 1797.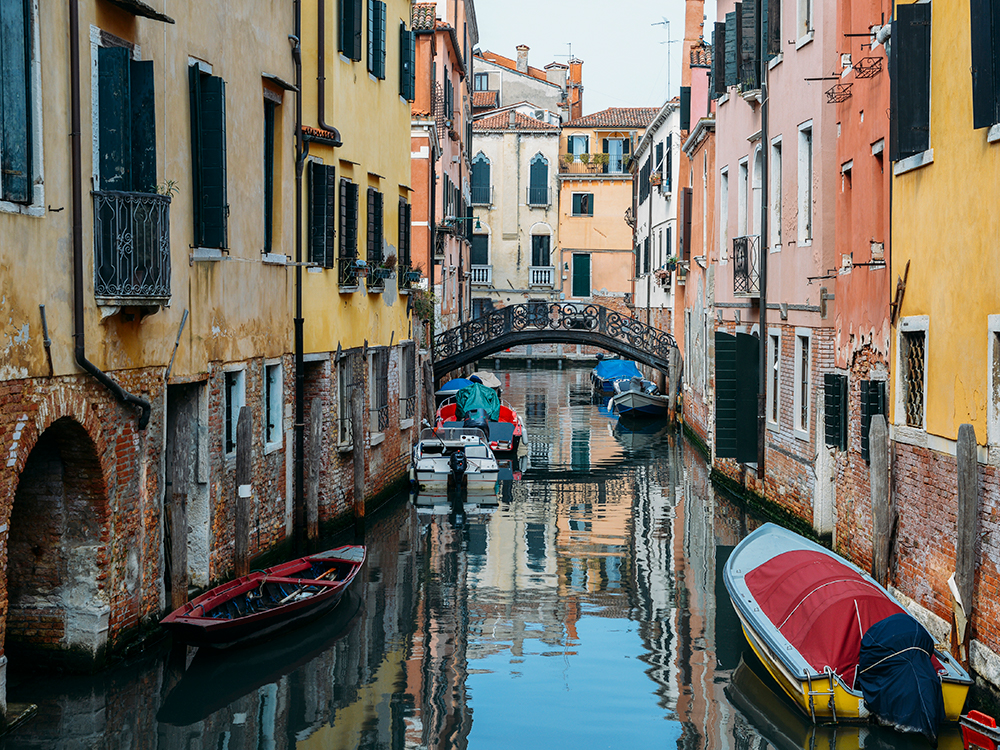 The Jewish Museum and the tours that leave from it are fascinating. You'll also find authentically local shops and cafes in the area around Campo di Ghetto Nuovo. Dorsoduro, home to the Peggy Guggenheim gallery and iconic Santa Maria church, is a lovely quiet area to stroll round even in high season. In Castello the Giardini and Arsenale host the Biennale Art exhibition every other year. It's a stunning area to stroll through at any time.
---
---
Island hopping
For Instagrammable views and peaceful days, head for the outer islands. I say 'outer' but they're all just a hop away on the Vaporetti water buses. Even Murano, famous the world over for its glass factories, is popular but not packed. Colourful Burano is breathtakingly beautiful with artisan workshops and cafes aplenty. Sant'Erasmo, Venice's market garden, the cemetery island of San Michele and shabby chic Lido di Venezia are all positively tranquil.