This is not a list of haunted houses, or dress-up parties.
We are taking the classy route with these secluded eerie holidays for Halloween lovers.
Escape to one of 10 idyllic locations in the UK. These wood cabins come with lakeside views, hot tubs and bird's eye sights of the forest, giving you a wilderness experience that is intimate and tranquil. Though, when night falls on a cold October night, there's nothing quite so haunting as a reflection of the moon on Loch Luchnaig in Strathyre.
Prices start at £116 per night.
---
The traditional grandeur of this 12th century castle is offset by stunning views over St Brides Bay and the Preseli hills of Pembrokeshire, in Wales. What was once a rundown and tired castle is now one of the area's finest holiday locations.
Email stay@rochcastle.com for quote on prices and availability.
---
Located in the middle of the Solent shipping lane, No Man's Fort sits lonely atop a rocky outcrop on the edge of the English coast. What was once a secluded and untouchable Napoleonic Fort now hosts over three million people a year.
Prices start at £272 per night (double bedroom).
---
Hall Garth stands within 70 acres of its own deserted parkland, just outside the market town of Darlington. The warm décor and spa facilities make for a relaxing alternative to a Halloween weekend of freakiness and frights. Halloween lovers will adore this eerie holiday.
Prices start at £44 per night.
---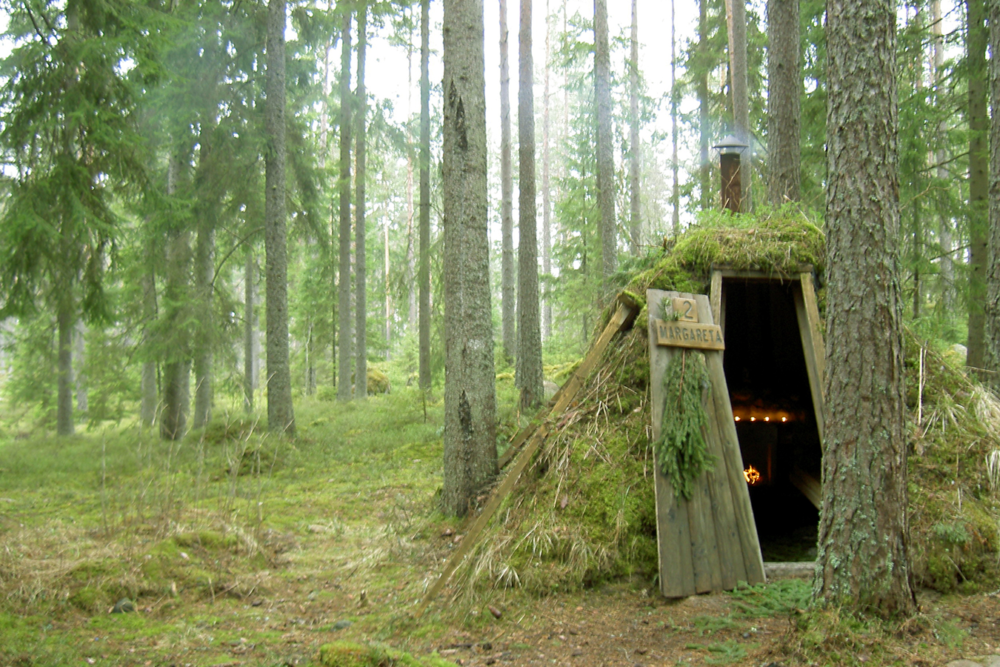 Accommodations range from lakeside family lodges, to tiny tree trunk bunkers — sometimes referred to as hobbit houses and mud holes. Settle in the middle of the Bergslagen forest without electricity, hot water or cooking facilities. Kolarbyn Eco Lodges avoid chemicals and toxins, with the money you pay being reinvested in the conservation of local ecosystems. Located in a spooky forest, but run with serenity in mind.
Prices start at £132 per night (depending on lodge size).
---
As a National Geographic Unique Lodge of the World and former home of the Guinness family, Ashford Castle is luxury defined. The super traditional décor and eerie silhouette are a little intimidating, but the experience within is everything but. Ashford castle is the ideal eerie holidays for Halloween lovers.
Prices start at £325.
---
Turn Halloween into a romantic holiday this year. The former Coastguard Lookout Tower at Dungeness boasts uninterrupted views of the sea and, being a few steps from the water's edge, makes for the perfect alternative to a haunted house getaway.
Prices start at £686 for entire cottage.
For more holiday inspiration, see our Travel section. Try out our list of boozy breaks to enjoy with your friends, loved ones and colleagues.