For those of you who already have a furry friend or who have recently welcomed a dog into your home during lockdown — these staycations are for you.
According to new research by Forthglade Natural Pet Food, it's not just one getaway that the nation's "holidogs" will experience this year. In the wake of COVID-19, 40% of owners are now planning over two staycations with their four-legged friends in 2020.
Here's our dog friendly holiday inspiration from across the Celtic Routes counties of Ceredigion in Wales, Waterford in Ireland and Pembrokeshire in England.
Ceredigion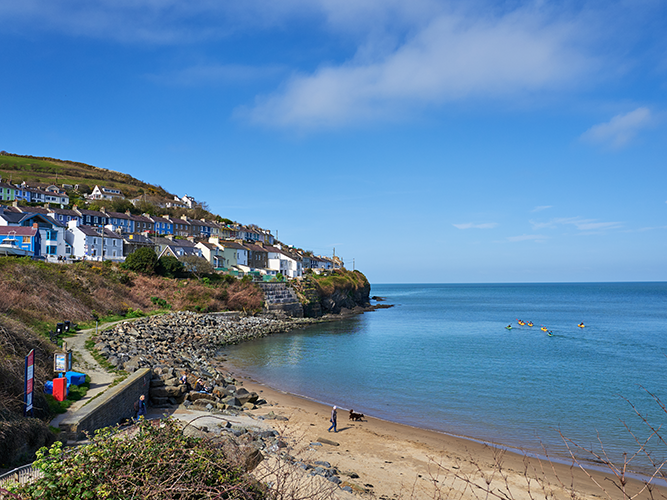 The county of Ceredigion is beautiful and sparsely populated — just what you need for your four-legged friends. The countryside is comprised of traditional family farms, large woodlands and quiet mountain lanes. Perfect for a tranquil trip with your dog.
Beaches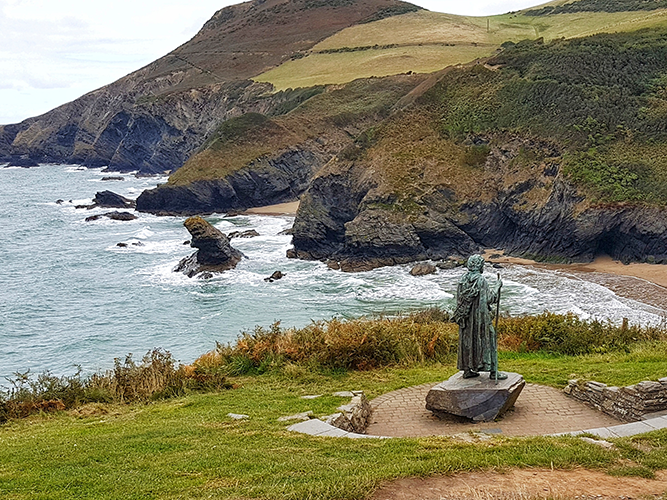 This award-winning beach is especially popular with dog owners. There are plenty of places to eat nearby and lifeguards patrol the beach during the summer. Just north of Llangrannog beach is the secluded cove of Cilborth, accessed either from Llangrannog beach at low tide or via the cliff steps from the Coast Path.
Walks
These pools are sources of the River Teifi, one of the longest rivers in Wales. Enchanting groups of deep, glacial lakes are the perfect place to shrug off the bustle of everyday life — and a safe place to let your pets paddle in the Welsh sea.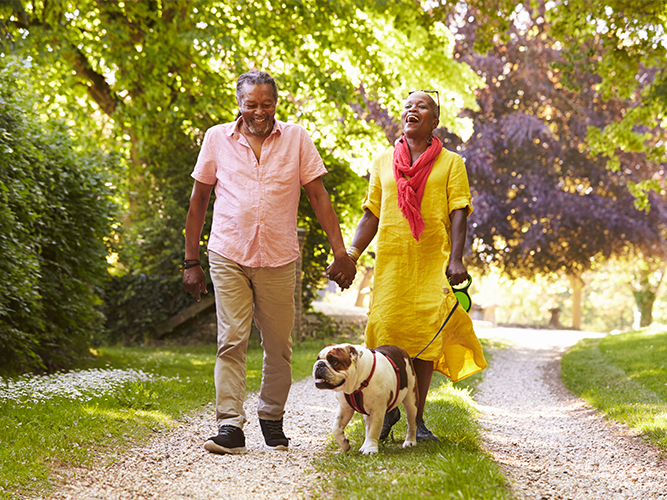 Ceredigion Coast Path along Cardigan Bay
The Ceredigion Coast Path follows a 60 mile route between the Teifi and Dyfi estuaries. Known as "The Coast Path", it links towns and villages dotted along the spectacular Cardigan Bay coastline.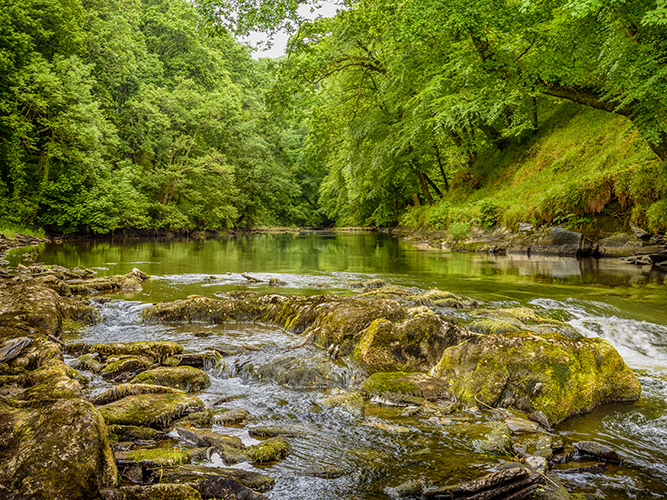 Places to Eat
Fisherman's Rest, Masons Arms, Pendre Inn, Flambards Hotel and Tea Room.
Accommodation
Teifi Netpool Inn, The Old Vicarage B&B, Byre Cottages and Treforgan Farm Holidays.
---
Waterford
Locals in this county celebrate its exciting history with the Vikings — masses of people who made home in their gorgeous town many moons ago.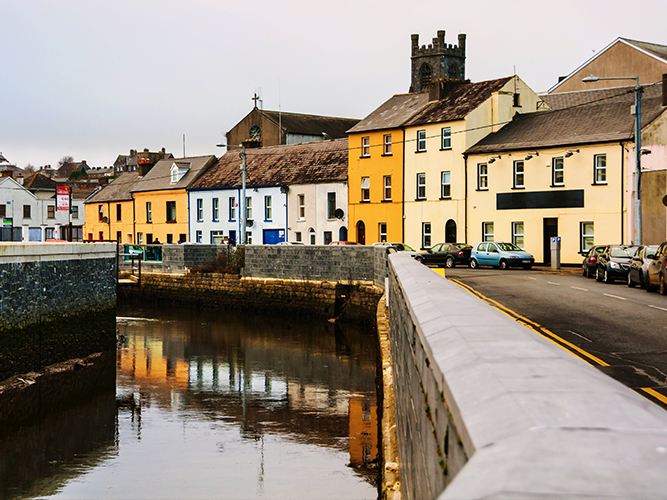 Head along the Waterford Greenway, an off-road cycling and walking trail that starts in the city and meanders past Norman castles, medieval ruins and a Viking settlement. In the north, mountains dominate the sky. Nearby, the Mahon Falls cast twinkling water down in to the valley beside the Coumshingaun glacial lake which sits high above the land — it's said to be bottomless and black as night.
Beaches
Kilfarrasy Strand
Golden sands and remarkable cliffs are what attracts tourists to this inland paradise. Its origin lies in the Ordovician — in other words, the cliffs are about 460 million years old.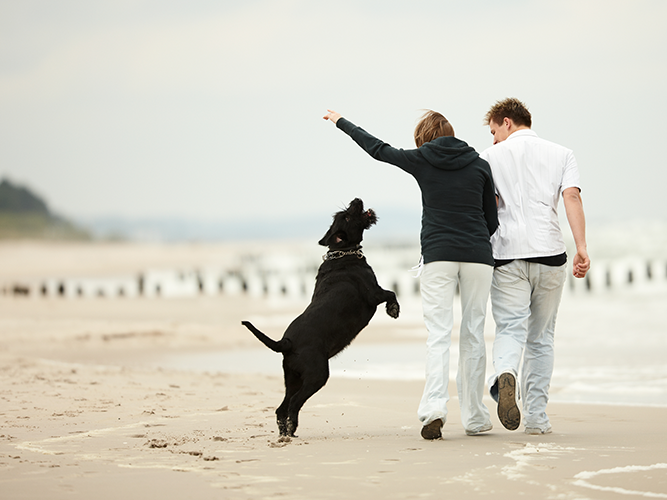 Walks
Waterford Greenway
The former Waterford City to Dungarvan railway line has been transformed into a 46 kilometre off-road cycling and walking trail. This route will take you across 11 bridges, three viaducts and through a 400 metre-long tunnel — plenty of spots for running, digging and fetch.
Mahon Falls
Mahon Falls is an 80 metre waterfall nestled in the Comeragh Mountains near Lemybrien. The dramatic waterfall is surrounded by breath-taking beauty — not to be missed!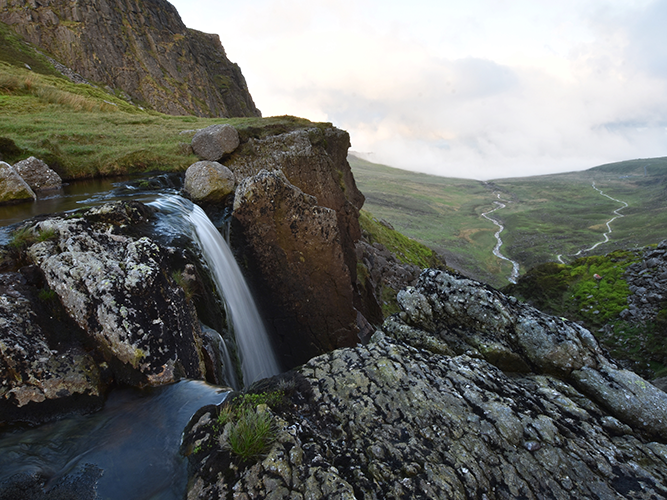 Places to Eat
Loko Restaurant, The Arch Coffee and The Marine Hotel and Restaurant
Accommodation
Waterford City Faithlegg Estate Holiday Estate is lovely.
---
Pembrokeshire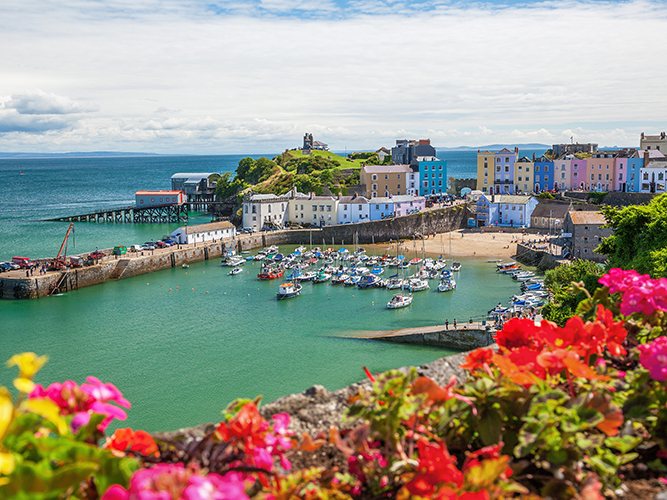 Boasting rolling landscapes and quiet country lanes, this network of footpaths and bridleways is a dreamland for you and your pups. Venture through rich woodland, over emerald green hills, along fresh water rivers and alongside winding estuaries; Pembrokeshire is filled with never-ending adventures. Pembrokeshire also has over 50 beaches from small secluded coves to wide expanses of golden sand.
Beaches
You'll be greeted by uncrowded sands dotted with sandstone towers towers standing in low-tide pools shimmering with tiny fish and shrimps, plus views of Skokholm and Gateholm islands. The flat sand is perfect for fetch and picnics.
Walks
Strumble Head
The area is known as the Pencaer Peninsula, although it isn't actually a peninsula. Bordered on two sides by the sea and on the inland-side by a line of low hills, it nurtures the feeling of seclusion.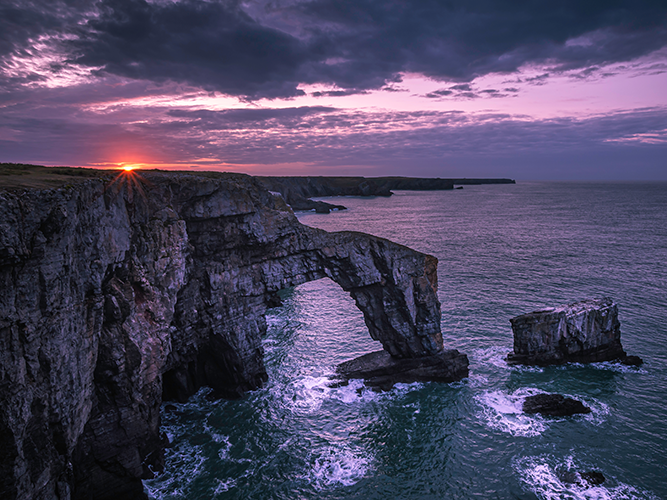 Places to eat
The Brewery Inn, Freshwater Inn, Stackpole Inn, St Govans Inn and The Ferry Inn.
Accommodation
Coastal Wood Cottages, Celtic Camping, Timber Hill, The Burrows and Lochmeyler Farm Cottages are all good shouts.
For more gardening tricks and style guides, head over to our style pages. Thinking of starting a vegetable patch? We give you all the tools you need to start growing your own.