We're going through unprecedented times and there's no denying life has been tough and uncertain lately. Many of you will know someone who has been affected by Coronavirus and a lot of you will even be in the 'at risk' group, too.
We've all had to develop new coping strategies to get through these uncertain times but by sticking together, staying upbeat and looking positively to the future we have a great chance of a successful strike at an even better life on the other side.
Maybe we'll appreciate the smaller things more? Like holding hands with our loved ones, kisses from the grandkids and summer walking along the seaside, surrounded by families laughing and enjoying one another's company. We'll get there, we really will, but in the meantime, lean on us.
Platinum is not only on shop shelves every month to provide you with some escapism, entertainment and distraction from our lives at the moment but you can also find us online and on social media.
We already post lots of engaging features and fun for you to enjoy but we're also launching #TogetherWeCan – Platinum's online campaign to bring you the best, most topical and engaging content ever to help you through this challenging time.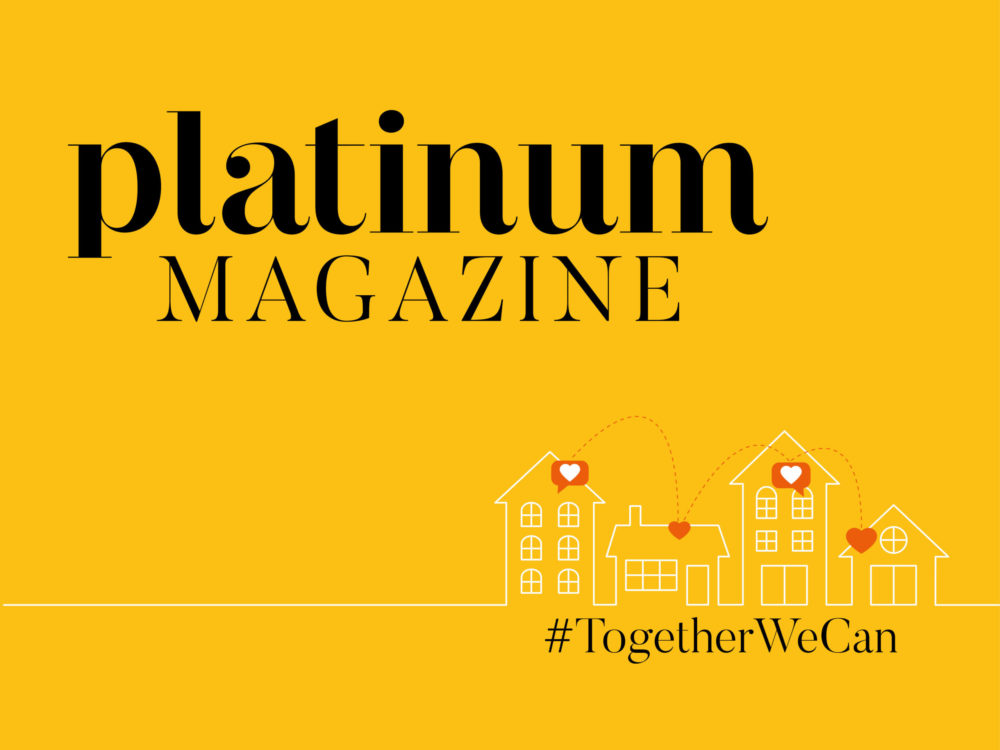 Stick with us and we'll stick with you. And why not get involved, too? We'd love to hear your inspiring stories of bravery and courage at the moment, ways in which you help, ways in which you relax and switch off from the world and ways in which you laugh, have fun and still remember that life is for living. Yes, things are different, but we can use the time to reflect, try new things and really unwind and relax, safe at home.
We'd love your funny stories and videos, words of encouragement and advice and tips to share with everyone and we'd love to hear from you and know that you're all holding up as best you can.
Take part, have fun, enjoy and most importantly, take care.
Love,
Team Platinum x