When Viv's daughter, Natasha, shared her mum's story with us, the first thing we wanted to do was share it with you.
As a Community Paediatric Physiotherapy Assistant, Viv helps families who have children with disabilities; supporting them emotionally, helping the children to walk, move and gain confidence in their mobility. "Some of the families are in extremely difficult positions", Natasha explains. "My mum's role is really about giving them a life-line; being their support and helping them in sometimes life-changing ways."
Natasha is proud of her mother, "I'm often told what a true hero my mum is. She has pretty much devoted her entire life to helping others and always puts them before herself."
It was in March, just before Mother's Day, that Viv started feeling unwell and as weeks passed, her health began to deteriorate. Her daughter confides that, "It was one of the scariest times in my life." A woman who loved cycling, walking, city breaks and vintage shopping with her daughter, was now bed-ridden. "Those two weeks of uncertainty were unbearable to say the least. We're used to talking a million times a day, but for half a month, she didn't even have the strength to hold her phone, or feel well enough to FaceTime."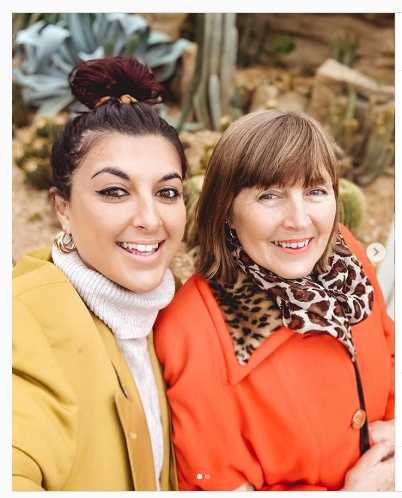 Viv has since returned to work and is back on her bike. "It's such a shame that she will be turning 60 in the current climate as we should have been back in our beloved Amsterdam for this special birthday. One thing this whole situation has taught me, though, is to never ever take anything for granted — especially the little things. Make the most of every second you have with your loved ones."
Happy birthday, Viv! From all of us at Platinum. It is little acts of kindness and the commitment of our key workers that proves #TogetherWeCan make the best of life as we know it.