John Lewis has joined the fight to help support today's virtual Britain, with the announcement of new digital services and experiences. Transforming and adapting their in-store services for the new digital world we're in, the free and bookable advice-driven appointments will ensure the retailer continues to provide its core services to customers.
With specialist Partners digitally on hand to guide customers with inspiration, advice and support, you'll be able to book free one-to-one video appointments. An interior issue got you stumped? Or maybe you feel like you're in a style rut and looking for a much-needed boost — then this service could be for you.
Peter Cross, Customer Experience Director, said: "Through the power of technology, these appointments have been carefully curated to reflect the needs of the nation during this National crisis.
"Our customers depend on John Lewis to provide that guidance and support for them, every step of the way, which is why we have transformed our core services to make them available, free of charge, to customers in their homes."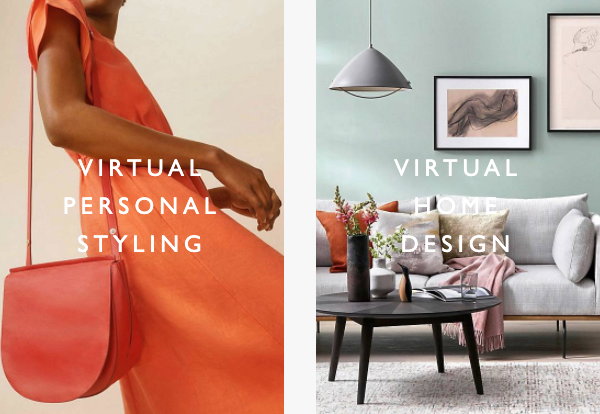 The initial launch includes virtual home design and personal styling advice, with the hopes of further services down the line, such as inspirational talks and learning sessions to be launched at the end of the month.
But Peter added more services are in the works. He said: "Future plans to extend our services across nutritional advice, wine tastings and technical support, to name a few."
With Virtual Home design, customers will be given repurposing ideas and tips to make their space more comfortable, or aid in creating a flexible working from home environment. With a specialist mood board, ideas and shopping list tailored for your space, you will be a DIY genius in no time.
And if you're looking for handy declutter and organising tips, then the Virtual Styling and Wardrobe Advice is for you. Stylists will also be hosting style Q&As on their Instagram account, to help advice to any fashionable issues or queries.
Book your appointment for home design here. For styling appointments, message the following stylists on Instagram: @JL_VictoriaT, @JL_OliviaR, @JL_StephShaw, @JL_Promise.
Find more feel-good features with Platinum and our #TogetherWeCan campaign.