These delicious recipes will help boost your immune system with much needed vitamins, to help support a healthy lifestyle.
Merchant Gourmet nutritionist and registered dietitian Sian Porter says, "Having a wide range of healthy foods is the best way to get all the nutrients that are important for keeping yourself healthy.
"Despite what you may read, view or hear no specific food or supplement will prevent you catching coronavirus (COVID-19). The best means of avoiding infection is to stick to good hygiene practices such as washing hands thoroughly for at least 20 second regularly with soap and water, social distancing/isolation and following official advice from the NHS."
However, Sian believes that you can 'boost' your immune system through nutrients that support the normal function of the immune system, as part of a healthy balanced lifestyle.
Boost your Vitamin B6 through poultry like chicken and turkey, fish, fortified breakfast cereals, lentils, egg yolk, yeast extract such as Marmite, soya beans, sesame seeds, some fruit and vegetables, such as bananas, avocados and green pepper. Try this Mexican Grain Salad: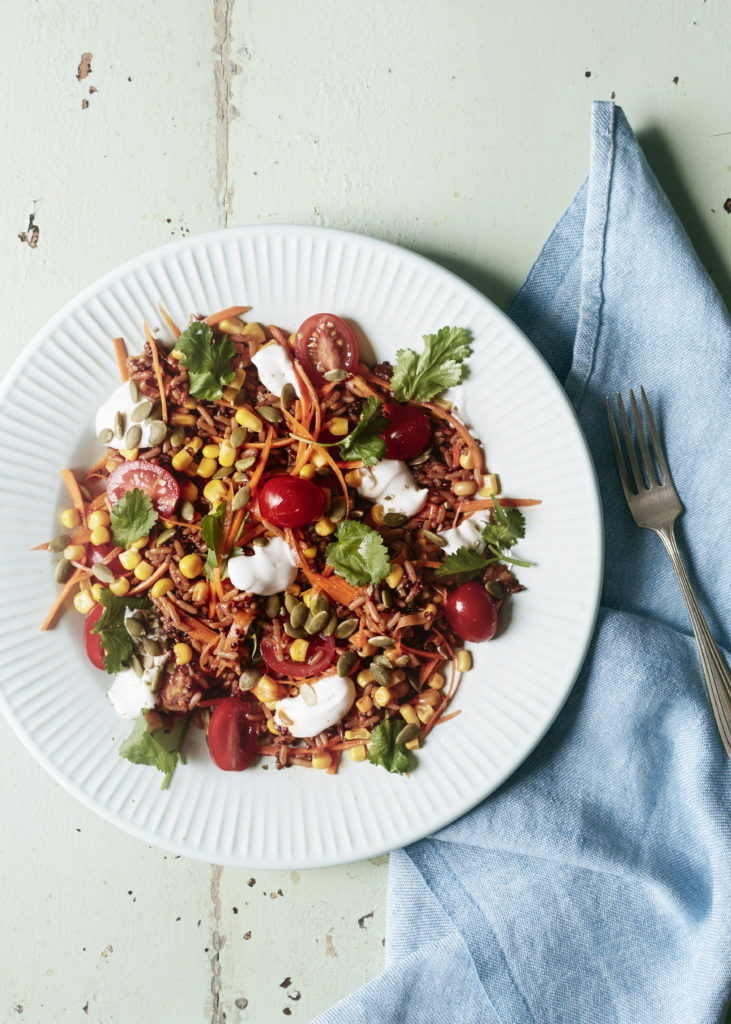 Ingredients:
250g Merchant Gourmet Spicy Mexican-Style Grains & Pulses
1 large lime
1 tsp sugar
1 carrot, 100g, peeled and grated or shredded
125g baby plum tomatoes, halved
140-160g (smallest tin, size depends on brand) tinned corn with its juice
4 tbsp sour cream or yoghurt
10g coriander leaves and stalks
2 tbsp pumpkin seeds
Method:
1. Tip the Mexican-Style grains and pulses into a medium sized bowl. Grate the lime zest over the top. Squeeze the lime and add 3 tbsp of juice and the sugar to the grains. Stir well.
2. Add the grated carrot, baby plum tomatoes and corn.
3. Spoon the salad onto plates or into containers. Top with the sour cream or yoghurt, coriander and pumpkin seeds.
To up your iron intake, try lean red meat, pulses such as red kidney beans or lentils, nuts, eggs, fish, wholegrains, seeds and dark green leafy vegetables. Sian recommends this Huevos Rancheros recipe: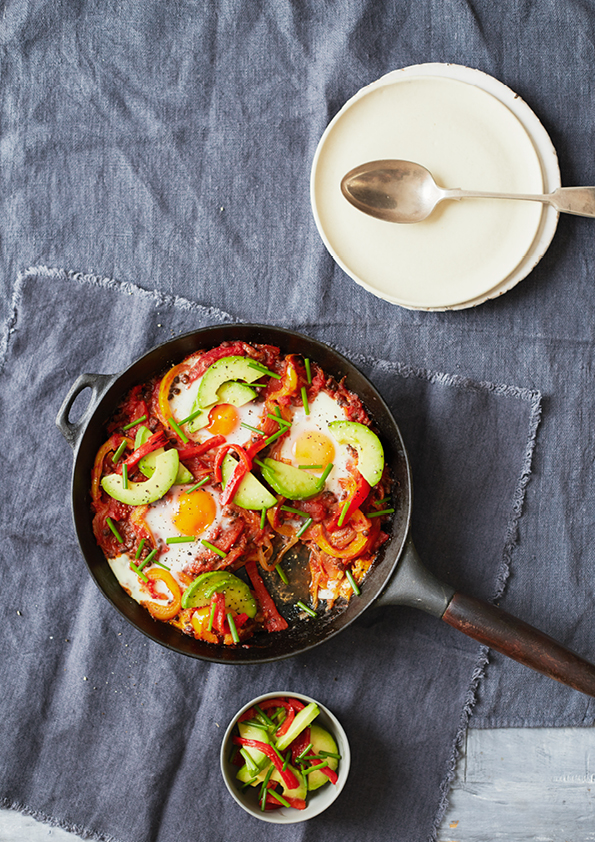 Ingredients:
125g of Merchant Gourmet Ready to Eat Beluga® or Puy lentils
Half a yellow pepper, de-seeded and thinly sliced
3 tbsp extra virgin olive oil
4 tbsp water
1, 400g tin of best quality chopped tomatoes
1 small onion, peeled and thinly sliced
2 large eggs
Half a ripe avocado, peeled
2 tbsp sliced chives
2 tbsp Peppadew bell peppers
Salt, chilli powder and caster sugar
Method:
Prep Ahead – The onion, pepper, tomato and lentil mixture will keep for a couple of days in the fridge and can also be frozen. I often make double and freeze half for an evening when I've got no time to cook.
1. Preheat your oven to 200c/gas 6.
2. Get a shallow, oven proof pan. Add the onion, yellow pepper, 2 tbsp extra virgin olive oil and the water. Cover the pan. Sweat over a high heat, stirring occasionally for 8 minutes until soft. Add the tinned tomatoes, bring to the boil, then lower the heat. Simmer for 5 minutes. Add the lentils, bring back to the boil. Season to taste with salt, sugar to balance the acidity of the tomatoes and as much chilli powder as you like.
3. Break the eggs into the sauce, then pop the pan into the oven for 6-7 minutes for eggs that are just set.
4. Cut the avocado into chunks. Put the chunks into a shallow bowl, gently mix them with a pinch of salt, the chives, peppers and 1 tbsp extra virgin olive oil.
5. Once the eggs are cooked, scatter the avocado mixture over the top. Serve straight from the pan.
Find more at Platinum.