These free resources can help your wellbeing, with some offering free therapy amid the coronavirus pandemic.
Feeling stressed, anxious or experiencing a low mood during lockdown? These free resources will help in coping with this unusual and difficult time.
We all know taking care of our mental health can be tricky at the best of times — add in a global pandemic and it can feel overwhelming. More people have reported feeling anxious, stressed and depressed during the lockdown, with one in four people in the UK experiencing mental health issues.
What we can say is that it's completely natural to feel anxious or stressed about a pandemic — but that doesn't mean you have to stay that way. In an effort to help, we've found free online resources which offer coping strategies, information and techniques to elevate your feelings of worry. These online tools could help, even in a small way.
Balance is offering a free one-year membership
Meditation app Balance is offering a free one-year subscriptions to their guided meditation resources for anyone struggling with their mental health.
The meditation library offers routines for every kind of situation. From woking up in the middle of the night and struggle to get back to sleep, to wanting to access mindfulness tools at the click of a button. This is for you.
To access the temporary offer, just email access@balanceapp.com for instructions.
NHS Every Mind Matters
This free site is powered by the NHS, providing access to free mental health resources and advice.
Their Your Mind Plan service provides you with tailored advice and resources based on a short quiz about how you're feeling. As well as any specific worries you may be experiencing currently, in an effort to help.
You can access the resources on their website.
Muse can help with stress management
Meditation app Muse has launched a series of free resources to help users to relieve anxiety and manage stress.
Simply download the Muse app to access their Stress Less collection of 20 guided meditations for free. Or you can tune in to their Instagram Live page at 6pm every day, to take part in their group meditation. Free, easy and helps you feel like you're part of a class with others.
You can find more information on their Instagram @choosemuse.
Talkspace have a Cornavirus resource hub
Online therapy service Talkspace is offering a free resource hub, with lots of handy tips and tricks on everything. From confronting feelings of powerlessness and toolkits to care for your mental health to how to manage working from home.
All you need to do is sign up with your email address.
To find out more information and access their coronavirus support hub, visit their website.
Calm's Covid-19 help hub
Mindfulness meditation app Calm is offering resources for free to help people who are feeling anxious and uncertain at the moment.
From soothing meditations help you manage anxiety in the moment to sleep stories which will help to calm your busy mind at the end of the day, these free resources are a great way to ground your mind in this unprecedented time.
To access all the free resources, just follow the link to their website.
Headspace have a Weathering The Storm series
To help people all over the world cope during these uncertain times, meditation app Headspace has released a series of free content available to download via its app.
Covering content including navigating change, reframing anxiety, at-home workouts, focus and advice for tough times. The series is designed to help us safeguard our mental health and wellbeing during this time of heightened stress.
To access the free content, simply download the app and get listening, or go to the Headspace website.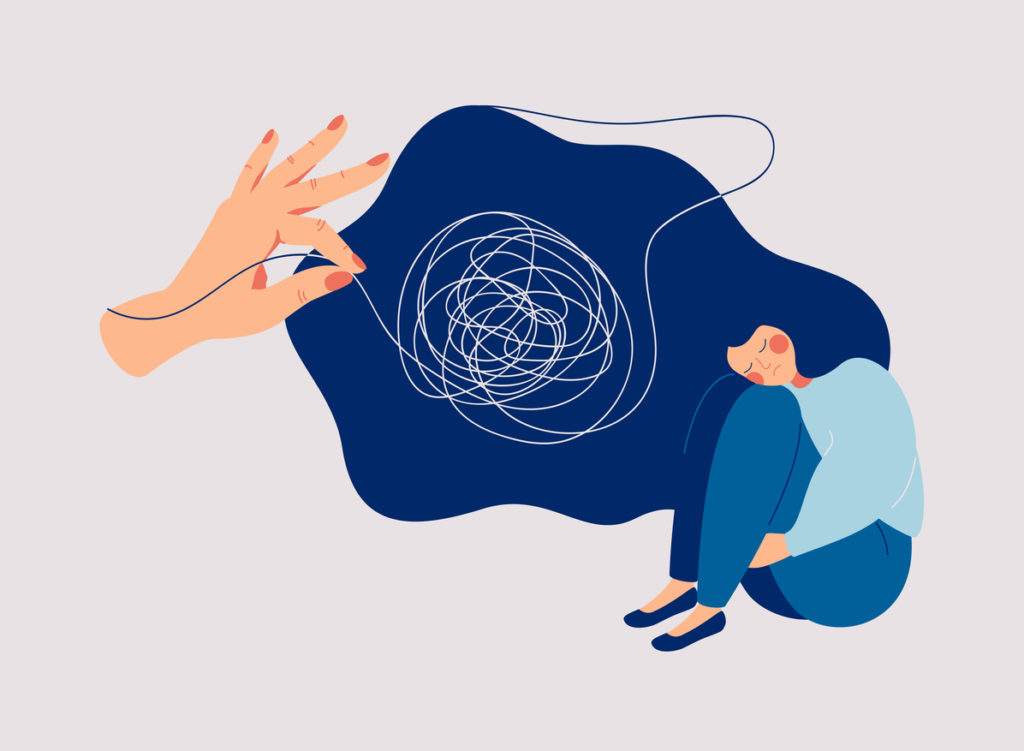 Free online therapy sessions
New online therapy service Help Hub are offering free 20-minute sessions to help vulnerable older people and people who are self-isolating or struggling.
The service was originally set up to provide support in West Oxfordshire, but is now expanding nationally. Therapists across the UK volunteered their time to help people struggling with the effects of isolation on their mental health.
The service will launch next week with a brand new website. For more information, including how to volunteer your time if you're a qualified therapist, you can email info@thehelphub.co.uk for more.
You can check their website from next week for information on how to access the therapy service.
For more information on dealing with your mental health, including tips on how to cope, you can check out the NHS Every Mind Matters website or visit Mind. #TogetherWeCan get through this.