The fashion retailer unveiled the new collection online, hinting that polka dots are A/W next style hit.
Polka dots — they're the instant feel-good pattern, bringing light-hearted joy and playfulness to every outfit. But did you know they have been around for centuries? The name 'polka' is derived from the pleasant Czech dance of the same name, which became popular from the 1840s to the 1860s. You may remember them from the dresses of Marilyn Monroe and Lucille Ball in the '50s or Twiggy styling them as part of the fabulous mod fashion movement of the '60s.
Polka dots have lasting flair, as Zara gives a modern sartorial twist for their autumn/winter studio collection. The retailer said, "The dot as a primitive artistic gesture to reimagine a curated selection of garments with a playful and unpredictable touch.
"An exploration of new conceptual territories through a minimal colour palette in black and white, combined with the spontaneity of these bold motifs." Take a look.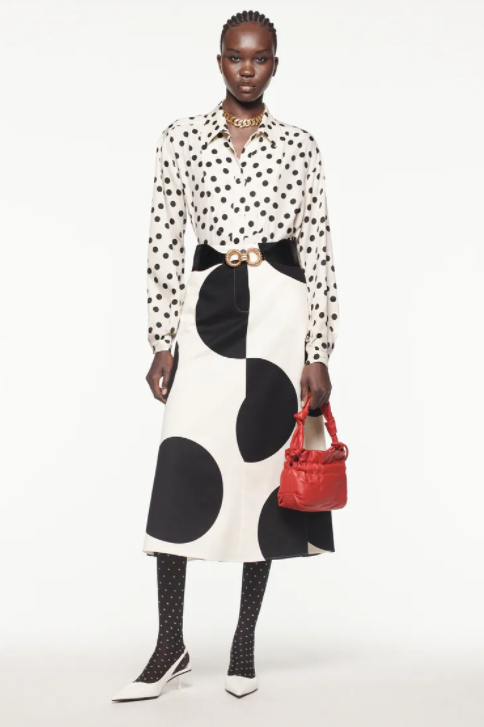 Limited Edition skirt, £79.99, Zara
We love this high waist skirt — it's eye-catching, daring and looks beautiful paired with a chunky belt and low heels.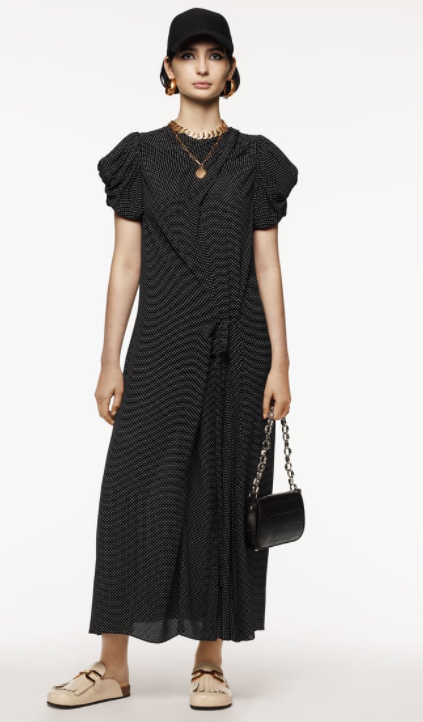 Limited Edition dress, £89.99, Zara
You don't need oversized polka dots to take part in this style trend — here the dress is patterned with small dots and puff sleeves. Wear with a large necklace and your favourite trainers.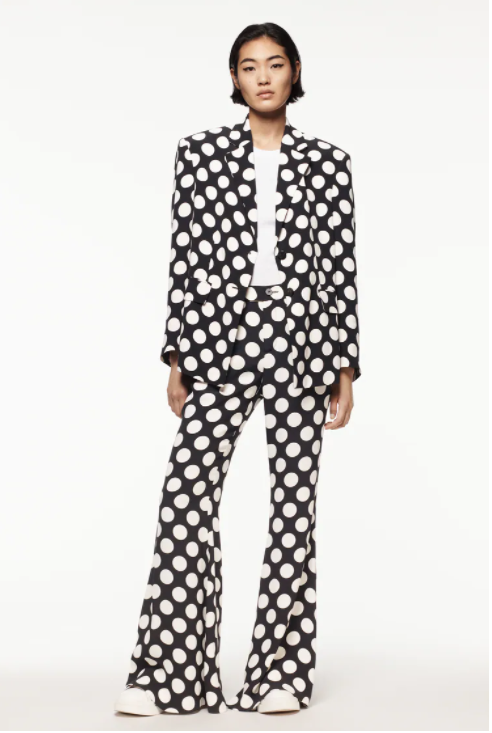 Limited Edition blazer, £99.99, and trousers, £79.99, both Zara
Looking to make a statement? Say no more with this jaw-dropping suit. Mix and match to extend the wear-ability — a blazer while out with friends, the trousers to spice up work-wear.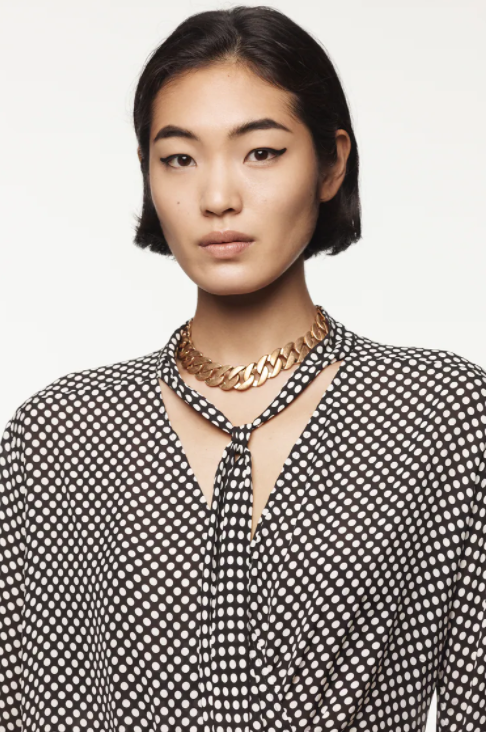 Limited Edition blouse, £59.99, Zara
This pussy-bow blouse gives a nod to the mod fashion, whilst the side-cinch emphasises the waist.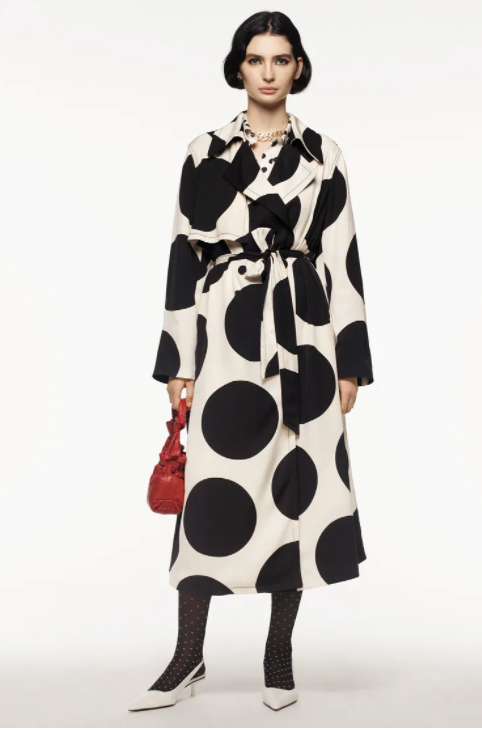 Limited Edition coat, £119, Zara
Yes, it's outrageous. It's also incredible, eye-catching and something we want to see pass us being worn down Oxford Street. Statement coat doesn't even cover it.