It's the most Googled skincare ingredient as of 2021 — here's why Vitamin C is a must for your skincare routine.
Vitamin C is the stellar ingredient to your summer skincare. The powerhouse antioxidant can neutralise free radicals, fade pigmentation and brighten skin, making it a key part to your daily routine.
But how does it work? As vitamin C is an antioxidant, this means it's a potent agent to fighting oxidative damage — and not just on the skin's surface. As a supplement, vitamin C can help reduce the duration of cold symptoms in adults by an average 85%. It plays a vital role in recovering from illness, as well as giving us glowing skin. It's a multitasker like that.
According to Cult Beauty, vitamin C is the most searched-for skincare ingredient — whilst it isn't a new product, it has been left on the backburner as we get swept up in beauty trends. Ike retinol and SPF, vitamin c should be a non-movable star in your skincare line-up.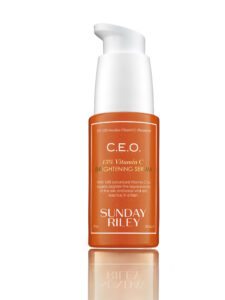 C.E.O 15% Vitamin C Brightening Serum, £70, Sunday Riley
This concentrated serum helps improve brightness with hyperpigmentation so your skin feels — and looks — fabulous. We love the zingy, invigorating scent and how easily the product glides onto the skin. Apply AP and PM but be wary of using in combination of any active acids or retinols.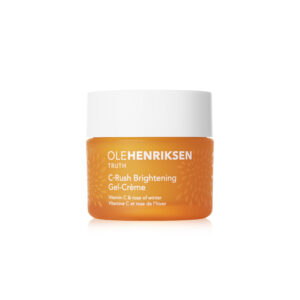 C-Rush Brightening Double Creme, £37, Ole Henriksen
What's better than a delicious vitamin C moisturiser? A vegan one. This indulgent and rich gel crème moisturises and brightens skin from the first application. We love it as a make-up base, helping fight off shine and oil for a long-lasting look.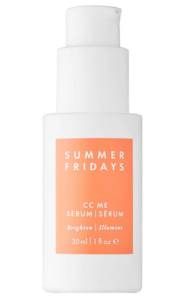 CC Me Serum, £57, Summer Fridays
With great consistently and a gorgeous smell, this serum helps keep skin soft and glowing. It layers great with moisturiser and SPF, so you avoid that tacky, heavy feeling. What's more, it's one of skin expert Caroline Hirons's favourites.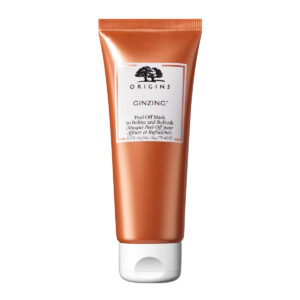 GINZING Peel Off Mask to Refine & Refresh, £24, Origins
Glowing, vibrant skin in less than ten minutes? Sign us up. This peel-off mask is made with natural acid and energy-boosting ingredients to help banish the signs of tiredness. It sloughs away dead skin cells, leaving skin looking refined and refreshed.