From Art Deco to Moroccan mosaics, patterned tiles are in and we have some of our favourite tile trends that prove it. Prepare for gorgeous, bright and textured selections.
Just pair with solid accent walls and minimalistic décor to achieve truly unique interior design.
Never mind the living or dining rooms — your kitchen, hallway and bathroom will be the main attractions with these statement tile designs.
Geometric grandeur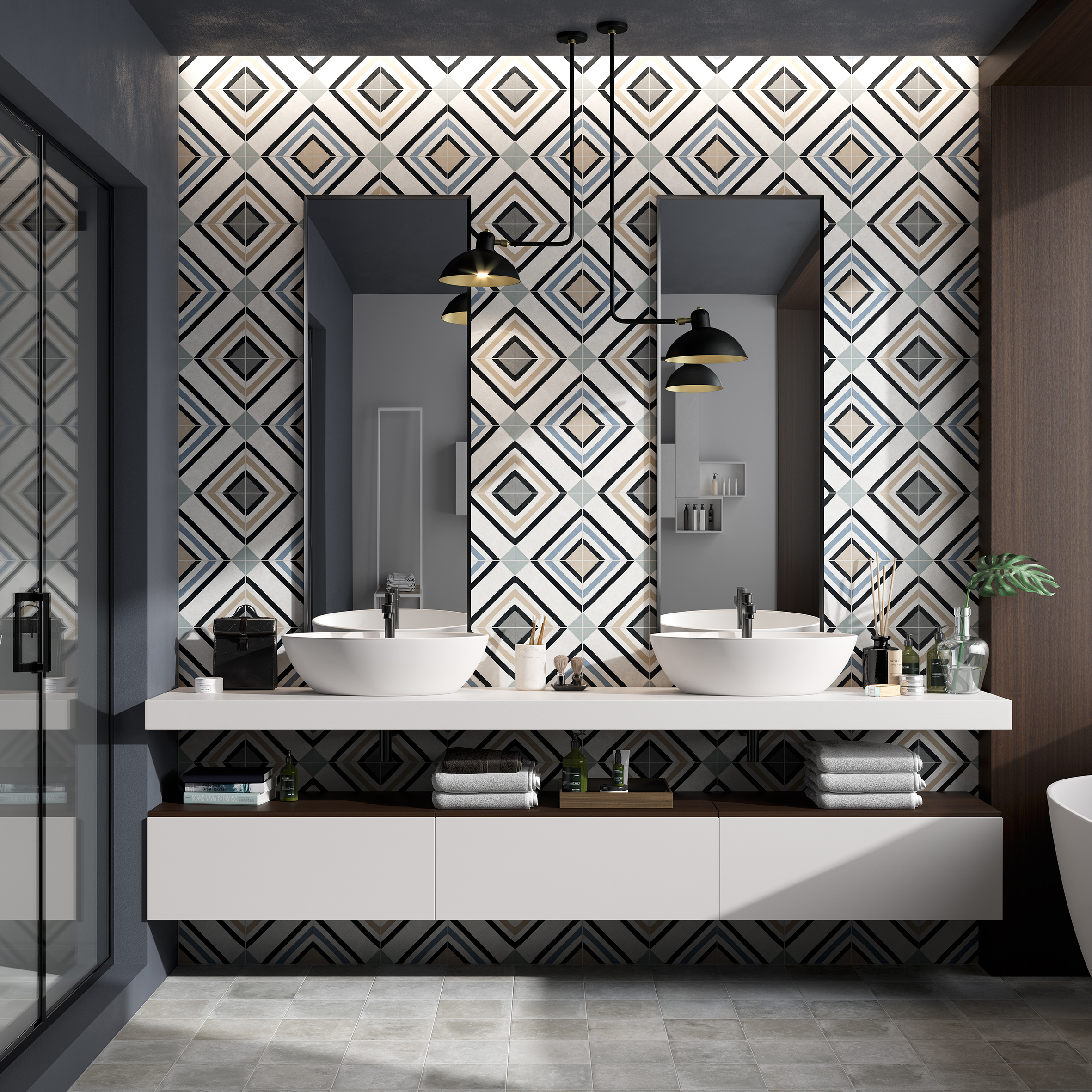 Perfect for those who love boldness and colour, yet cringe at the sight of swirls, swooshes and splashes of pattern.
Hexagons, triangles and rhombuses, oh my! Creativity doesn't always come from heavy patterns; it manifests in shape and arrangement, too. Place a flurry of hexagon tiles behind a sink, beneath and bath or over a hob cooker to create bursts of interesting shapes that are as intriguing as they are unique. Subtle creativity lies in careful use of shape and form.
---
Minimalist colour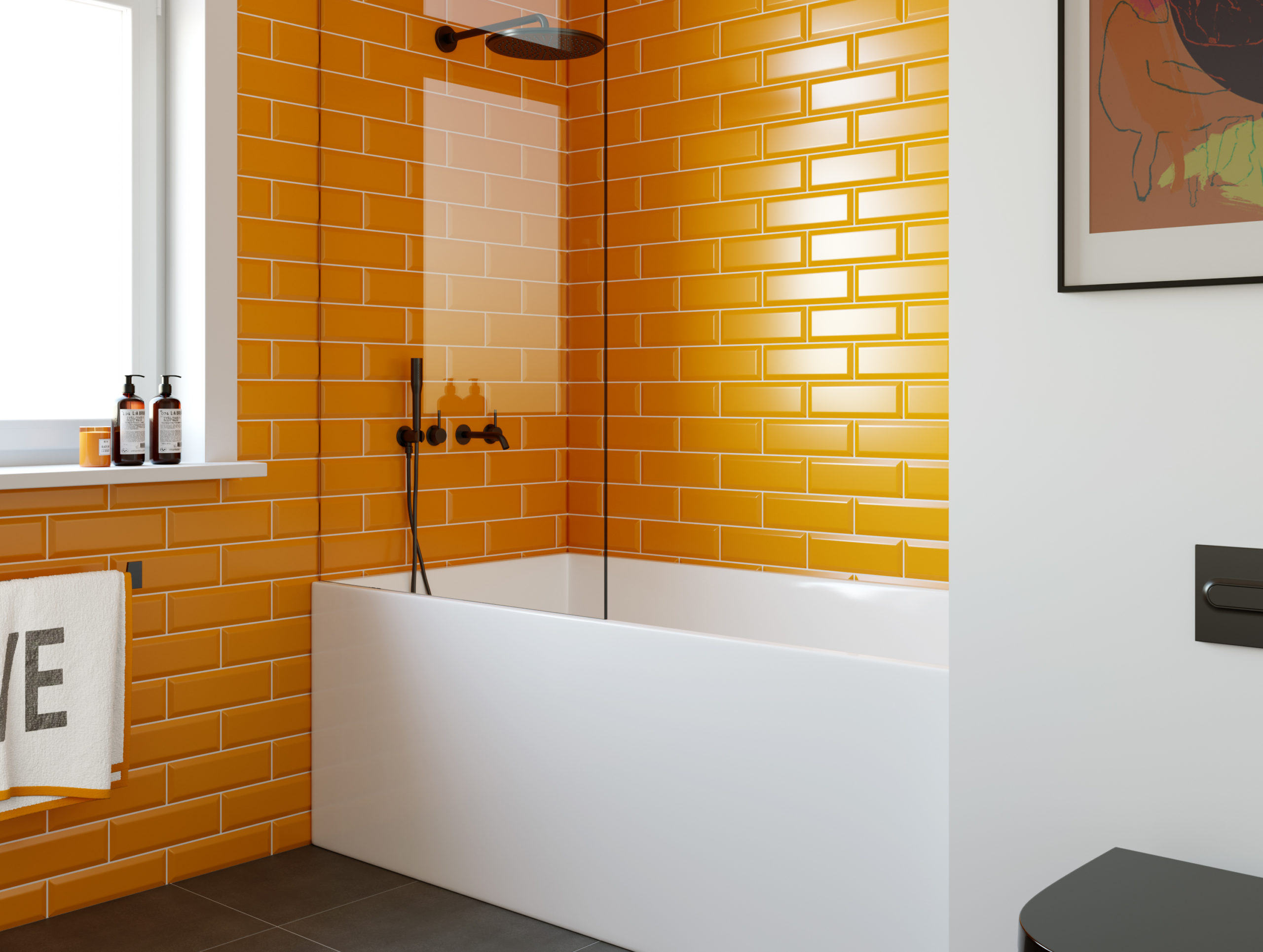 The phrase, "More is more and less is a bore" comes to mind. Clean design truly is timeless, but it's taking on an entirely new aesthetic in 2020.
The minimalist trend isn't just whites, creams, greys and blacks — nor is it exclusive to people who long to live with less than 50 belongings and refuse to buy anything other than Rietveld chairs. We implore you to drop a colour bombshell into your minimalism. Paste simple rectangular or square tiles atop white or cream walls, but choose bright colours. Think orange, electric blue, hot pink and emerald green. Be expressive, but limit yourself to half a wall, one strip of floor tiling or one silhouette — we love this style, but it is easy to overdo.
---
New heritage statements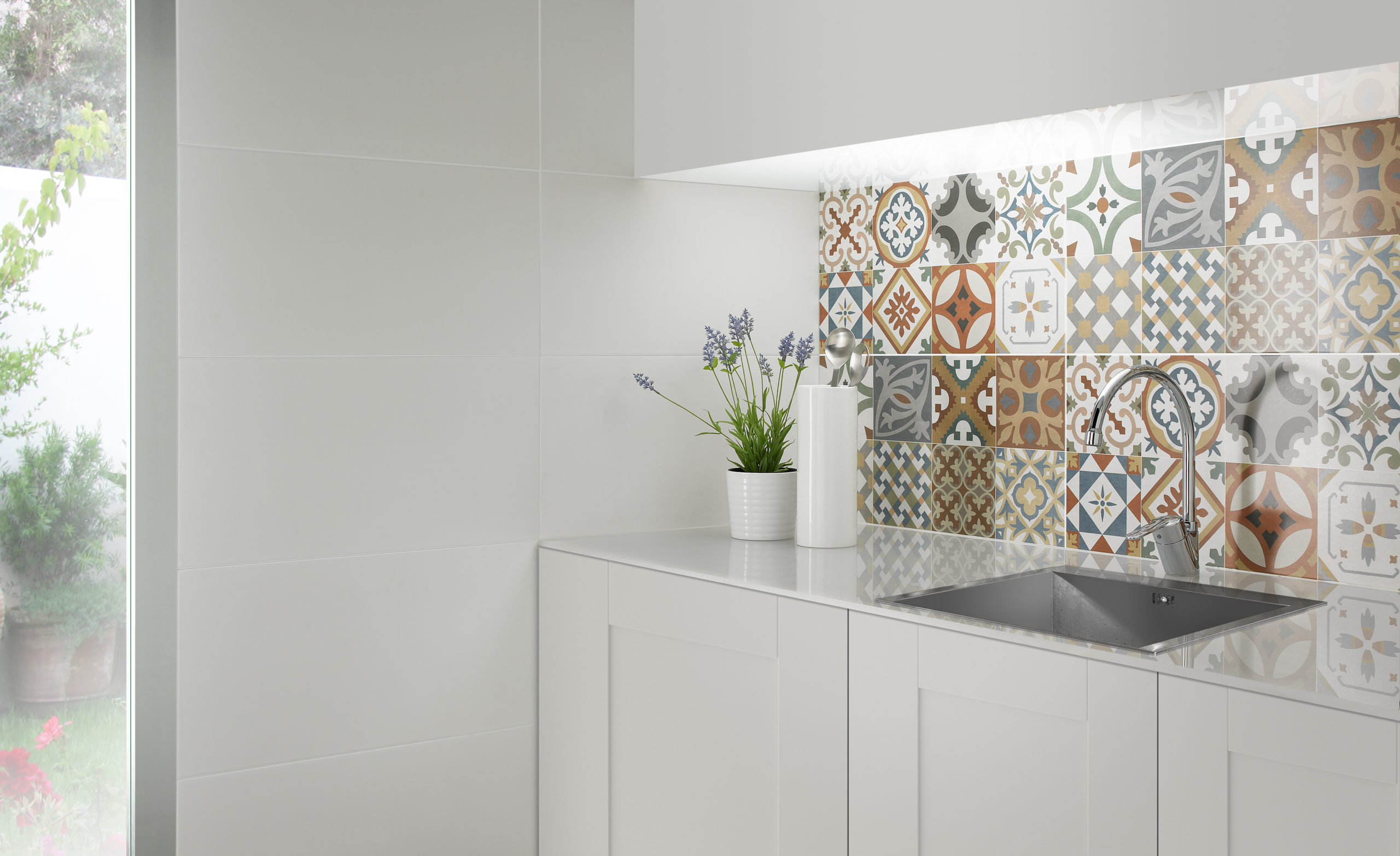 New Heritage means mixing longstanding design with contemporary ideas, without losing the traditional heart of the piece.
This style allows us to work with some deep colours and gentle patterns. Try blending a deep maroon palette with navy blue accents for a majestic feel — these are beautiful offsets to free-standing brass baths or regal golden taps and showerheads.
---
Always Art Deco
Some call Art Deco overused and others call it old-fashioned — we think the correct term is bespoke, with a hint of vintage class.
Art Deco refuses to disappear. It's been in and out of style since its inception in the 1920s and refreshed again 100 years later. The Great Gatsby comes to mind — all gold, silver and black, with jewel encrusted drapes and indulgent glistening chandeliers. But we're going for something a little more realistic. Aim for sweeping lines and almost forest-like tile patterns that can be implemented in any room. We've seen a few brown-orange-yellow palettes during our Art Deco exploration and, well, we think it goes without saying that you should leave that theme in the 70s, where it shall forever remain. Stick to cleaner turquoises, pinks, greens and black (in moderation) instead.
---
Moroccan magic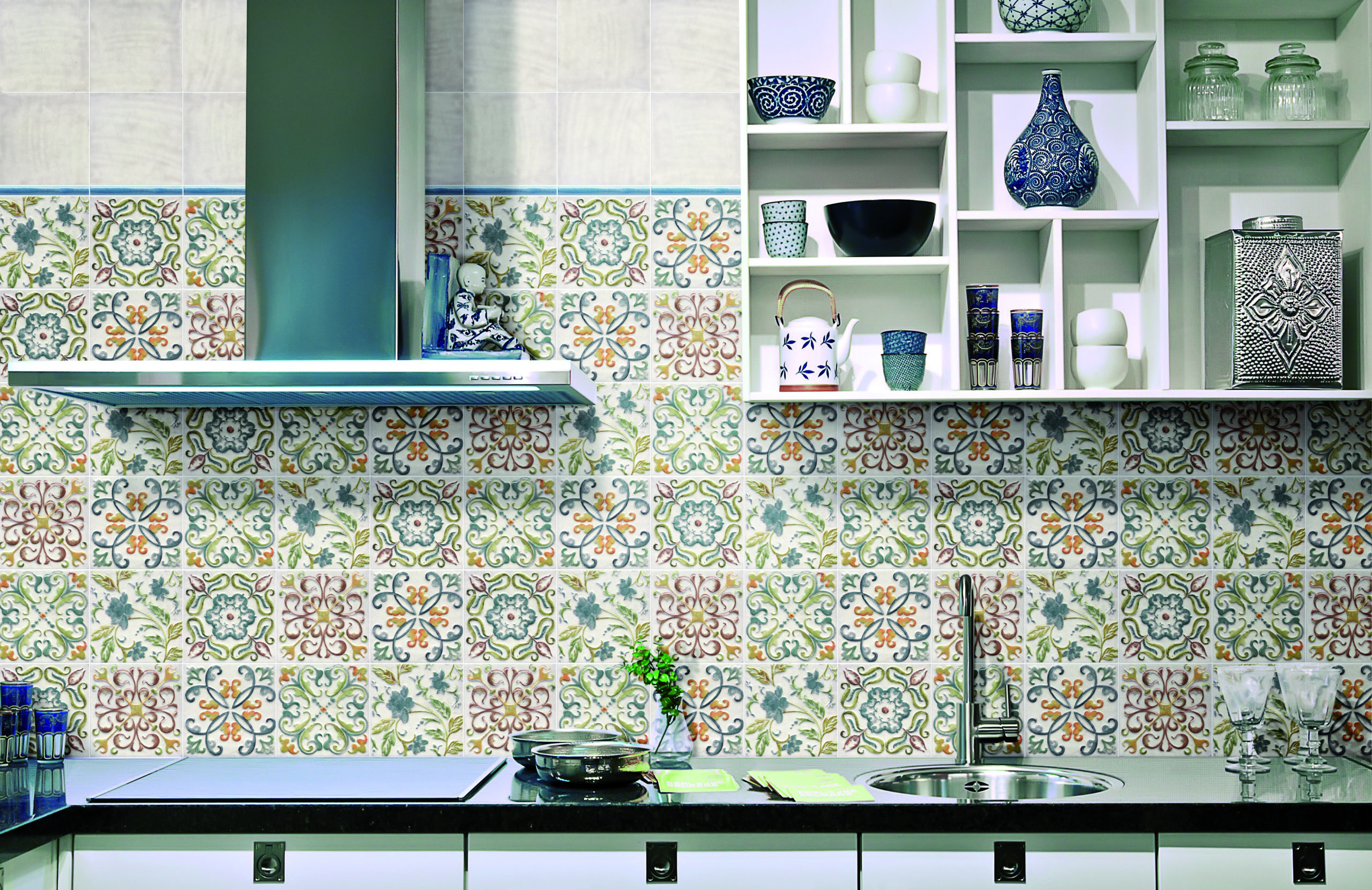 Add some culture to your kitchen, hallways and bathrooms. Embracing worldwide deign is the key to developing trends and expanding your creative prowess. What better way to embrace this than steering toward mosaic-style Moroccan beauty.
We recommend giving muted colours a shot when choosing Moroccan décor. The winding form and swooping lineage of the traditional patterns are statement enough without adding bright colour in there, too — what seems artistic can quickly become gaudy if approached without thought.
For more decorating tricks and trends, head over to our style pages. Be sure to follow us on social media: Instagram, Facebook and Twitter, all @PlatinumMagUK