Whoever came up with fashion rules clearly didn't get the memo that we're fabulous at every age.
Here's what to buy in March.
Deciding what to buy online is never easy. Will it fit right? Is the material of quality? Or will it end up creased before the day has even started? Tie in the idea of 'fashion rules' and it becomes a minefield to manoeuvre. Luckily for you, Platinum is on hand to help — but the fashion rulebook, you can leave at the door.
Here are a few things we believe you should buy this March, if you fancy it. This monthly edit includes the floaty dress to take you from spring florals to summer fever, a twist on the Little Woman blouse and a luxe take on the knitted vest. Yes, they're back and better than ever.
The dress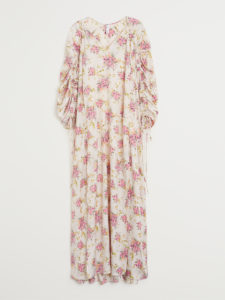 This season, Mango are putting their most fashionable foot forward and this dress shows why. We're thinking of teaming this up with biker boots during spring and a soft cardigan, before reworking it for summer as the perfect throw-on dress.
The shoes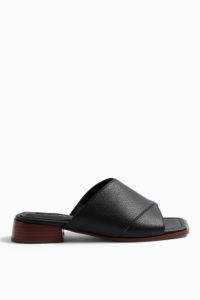 Before you say anything, Topshop is not just a young girl's game. Topshop is fabulous for designer-esque buys, as well as their shoe and accessorises being worth the price. These black mule sandals are perfect for running errands in and sunning it up on the Med. Buy now in preparation for summer weather.
The blouse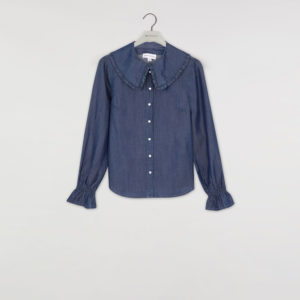 After the roaring success of Little Women, the fashionable style of the age of Alcott has inspired a major styling trend. Oversized and embroidered collars are all the rage, but this blouse by Warehouse gives the trend a unique spin. Wear it under your favourite jumper with just the collar peeking out, or go bold and double up your denim with a pair of jeans.
The necklace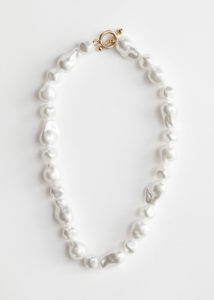 Pearl necklaces are going to be the accessorising trend for spring. This necklace by & Other Stories is perfect — make a statement by having it the feature of your look with an open necked dress, or layer over your blouse for extra sparkle.
The knitwear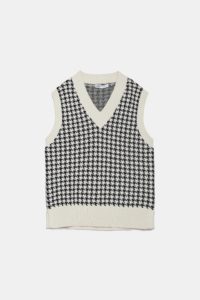 Knitted vests are back, but they have a more luxe-yet-relaxed feel to them. Pair with a white shirt underneath, sleeves rolled up high and messy and your favourite jeans or trousers.
The bag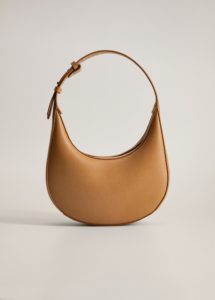 While everyone loves a statement accessory, have you ever thought of a statement bag? This colour is muted enough to be worn every day with a variety of outfits, but the shape demands your attention in the best way.
The jacket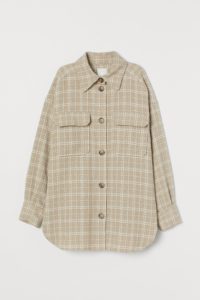 A shacket (that's a shirt-jacket hybrid) has become a wardrobe staple during the warmer months. Perfect to throw on or throw off, lightweight enough to carry or run errands in, helping pull together an outfit — you name it, it does it. This one from H&M is neutral enough to go with a variety of looks this spring.
For more fashion inspiration visit platinum-mag.co.uk