Retinols are one of the most hyped skincare products for mature skin — helping brighten, plump and renew. But which work for your skin type?
We're all on the hunt for fresh glowy skin — but for different skin types, trying out acids or new cult-status chemicals can lead to irritation. Here, Platinum shares the retinol products to try to every skin type.
Dry skin: try Sunday Riley's Luna Sleeping Oil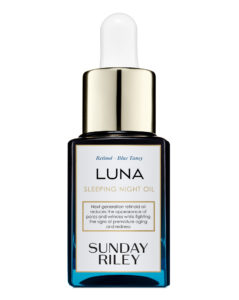 This product is so loved in the beauty circles, for its ability to improve the appearance of damaged skin and fine lines. With the retinol being delivered by cold-pressed oil, it keeps the skin hydrating as it corrects without hurting your face. A win-win!
Sunday Riley Luna Sleeping Oil, £45
Dull skin: try Dr Dennis Gross Ferulic + Retinol Brightening Solution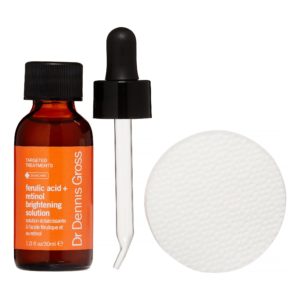 If you're looking to brighten up your skin and get rid of those dead cells, whilst evening out your skin tone, then this product is for you. What's more, Ferulic Acid is a plant-based antioxidant to help shield skin against sun damage, which is a fantastic addition as retinols can compromise your skins defences against UV rays.
Dr Dennis Gross Ferulic + Retinol Brightening Solution, £65
Rosacea/Reddened Skin: try iS Clinical Pro-Heal Serum Advance Plus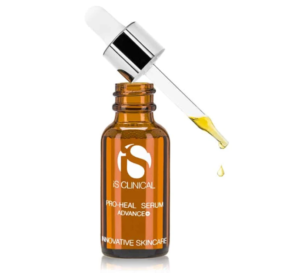 It's been discovered that retinol can assist with rosacea. However, you should be careful which you chose, as those with rosacea are more prone to redness. Be sure when you begin to use retinols that your skin is under control from flare ups. Apply the retinol at night and then in the morning use your anti-redness cream and sunscreen for protection. Your skin may be slightly redder for the first two weeks, but experts say that's to be expected.
iS Clinical Pro-Heal Serum Advance Plus, £68
Sensitive skin: try The Ordinary Granactive Retinoid 2% in Squalane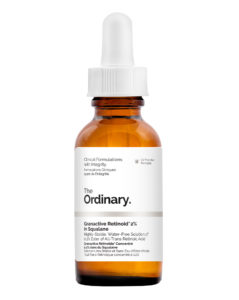 The Ordinary is famed for selling effective and high-end ingredients at low-end prices, aiming for transparency with their customers. Their new Retinoid does just that — giving better results than the previous formula, without irritating or being too harsh on the skin. What's more, it's vegan and cruelty-free.
The Ordinary Granactive Retinoid 2% in Squalane, £7.80
Tired eyes: try Philosophy Miracle Worker Retinoid Eye Repair Cream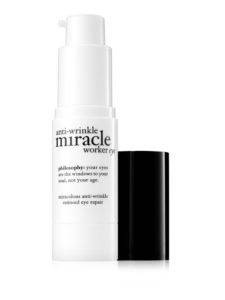 One of the misconceptions about retinols is that they're harsh, or too harsh to be applied to your eye area. But this isn't true. You simply need a retinoid designed with the eye area in mind to really get the benefits. With peptides, vitamin C and retinoids, this multitasking cream helps reduce under-eye bags and dark circles whilst supporting natural collagen production.
Philosophy Miracle Worker Retinoid Eye Repair Cream, £35
Discover more fashion and beauty at Platinum-mag.co.uk