From these under-the-radar brands, Platinum shares the haircare hero products you should know about.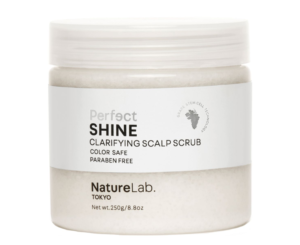 NatureLab Tokoyo
Combining aspects of Japanese beauty and the latest haircare technology, NatureLab believes that healthy hair begins at your scalp. With clean ingredients that are free of parabens, sulfates and more, this plant-based haircare line is never tested on animals and is environmentally conscious.
To dip your hair into NatureLab TOKOYO we recommend you try the Perfect Shine Clarifying Scalp Scrub, great for those with a troublesome scalp, helping hair feel weightless and shiny. Or try the Perfect Shine Oil Mist — it's best for those with thin hair, as it adds shine and gloss without weighing down your hair. But be sure to mist about eight to ten inches away from your hair, to avoid oil build-up.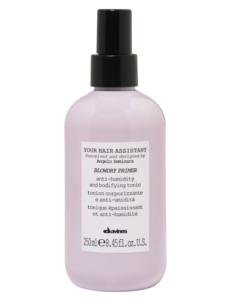 DAVINES
Davines began as a research lab, creating high-end haircare products for worldwide brands and cosmetic companies. Decades after refining their expertise, they launched their own line and it has become LA's favourite go-to brand for haircare. Not only that, but the Davines Village is carbon neutral and doesn't test on animals — ensuring it's haircare with a heart.
Try the Your Hair Assistant Blowdry Primer for battling frizz, adding glossy shine and smoothness to untameable hair. Or try the LA cool-girls favourite of the NOUNOU range, aimed at coloured and treated hair. The NOUNOU conditioner is especially great for bleached or ombre-style hair, ensuring hair is hydrated and easy to detangle.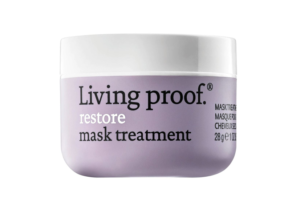 LIVING PROOF
Created by world class scientists and bio-tech experts from MIT, Living Proof is one of the biggest up-and-coming brands. With over 150 awards, this paraben and silicon free brand aims to showcase how good hair doesn't have to come at an economic price.
Try out the Restore Mask Treatment for those whose hair is in need for some TLC — it's great for hair that's been treated, especially bleached hair. Use instead of conditioner and comb in through to reap the full benefits. Or give the Whipped Glaze a try, perfect to boost those with blonde or highlighted hair to add vibrancy and bounce.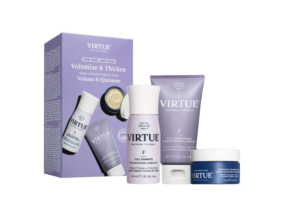 VIRTUE
The founders of Virtue have been in the haircare industry for decades. They thought they knew everything there is to know about hair — until they discovered Alpha Keratin 60ku™. A transformative protein that binds directly to hair damage and repairs them, revealing stronger, shiner hair. What's more, they regularly partner with charity brands including for International Women's Day, teaming up with NEST, to create economic opportunities that alleviate poverty and empower women worldwide.
For those new to the brand, we recommend trying out the Discovery Kits. The Volumize & Thicken kit is perfect for those looking for thicker hair that doesn't get weighed down with product. For the Full Shampoo, a little goes a long way as it. Or try the Virtue Oil, a healing oil for dry and damaged lengths.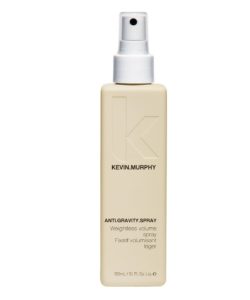 KEVIN MURPHY
Beginning in Vidal Sassoon in London, Kevin Murphy has fast become one of Australia's most sought-after hair stylist. Inspired by the products he used on photoshoots that didn't stand the test of time, Kevin Murphy's range was born. With moisturising extract from mango and Murumuru butter, to desert lime to reduce damage and repair chemical damage naturally, this haircare range aims to keep hair looking fabulous all day long.
Give the Blonde.Angel a try — a treatment conditioner that softens and moisturises bleached, highlighted and grey hair. It will also enhance and revive your hair colour, helping alleviate any yellow-orange brassy tones. Or try out the Anti Gravity Spray, this non-aerosol spray that adds shine without weighing down your hair. It's great for hair with a tendency to frizz, ensuring smoothness without compromising on volume.
For more hair and beauty news, visit our style pages.