Platinum has pulled together the best fiction books to pick up for a summer of escapist literature.
With the lockdown restrictions easing, escapist fiction is the best holiday read for your park or garden. Dive right into these fiction reads for some of the best books of 2020.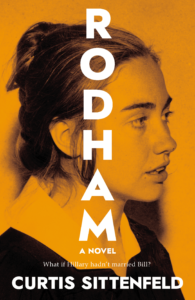 Rodham by Curtis Sittenfeld
The Sunday Times author is back and better than ever. Exploring the question of 'what if Hillary had turned down Bill?' Sittenfeld showcases her deft characterisation with fascinating results. In this tale, Hillary rejects Bill's proposal each time after feeling doubtful about marriage, before blazing her own trail. Looking at the quest for political power, and the issues and trademarks along the way, Sittenfeld showcases her uncanny talent in this fascinating story.
Buy here.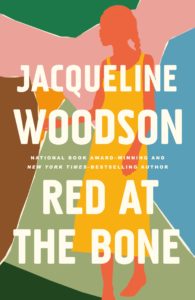 Red at the Bone by Jacqueline Woodson
Longlisted for this year's Women's Prize for Fiction, Woodson's sharply focused gem concentrates on each member of a black American family in a compelling portrait of life. An unplanned teenage pregnancy pulls together two families from very different social classes. But when Melody decides she wants more and goes to college, their lives change forward. With themes of ambition, identity, education, parenthood and status, Red at the Bone highlights how community and choice can truly shape us.
Buy here.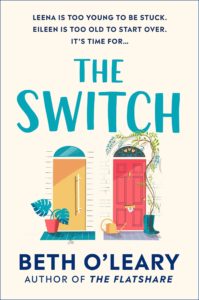 The Switch by Beth O'Leary
A story that's feel-good and full of heart, making it the perfect summer read. Eileen is sick of being 79, whilst Leena is tired of life in her twenties. If they swap places for eight weeks, what could possibly happen? As Leena discovers long-distance love isn't as romantic as she had hoped — with a distractingly handsome school teacher around every corner —Eileen discovers new friends are lots of fun, but love may be closer to home.
Buy here.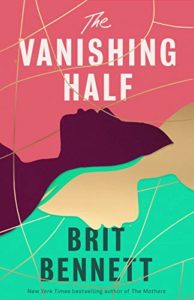 The Vanishing Half by Brit Bennett
From the author of The Mothers, a powerful saga about identical twins in New Orleans and their differing experiences of race. The Vignes twin sisters will always be identical, but their lived experiences are completely different. Utterly mesmerising, The Vanishing Half considers the lasting influence of the past as it shapes a person's decisions, desires, and expectations.
Buy here.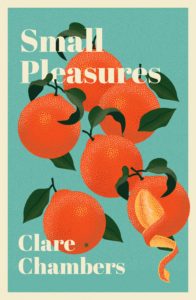 Small Pleasures by Clare Chambers
Full of long, regret and difficult emotions in cloying 1950s suburbia, we follow the story of Jean Swinney as she attempts to investigate the story of a 'virgin birth' by a young woman, Gretchen Tilbury. As Jean dives deeper into the story, her life becomes increasingly entangled with the Tilburies — Gretchen is becoming a fast friend, whilst her husband Howard, may be what Jean has been waiting for in love. But to have what she wants, there is an unbearable price to pay.
Buy here.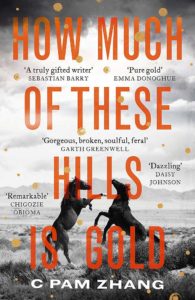 How Much of These Hills Is Gold by C Pam Zhang
A western with a difference, about two Chinese-American orphans who have to manoeuvre their way through trouble during and after a gold rush in 19th-century America. An emotional new debut, this tale of epic historical adventure fiction that heartbreakingly resonates in our contemporary world today. The siblings are very different — Lucy and Sam begin together, only to separate.
Buy here.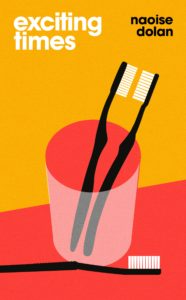 Exciting Times by Naoise Dolan
Ava and Julian meet in Hong Kong, where they start a relationship but when Ava asks if he loves her, he can only reply 'I like you a great deal'. Then, Edith arrives and nothing is the same. Following the love triangle between three expats living in Hong Kong, Exciting Times dissects the financial and personal transactions that make up life. Author Sally Rooney gave her seal of approval after she published an extract of Exciting Times in The Stinging Fly, a literary journal she was editing at the time.
Buy here.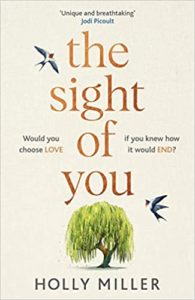 The Sight of You by Holly Miller
Looking for a love story that will break your heart this year? You've just found it. Joel is afraid of the past. Ever since he was small, he has had visions of what's going to happen — both good and bad. Callie however, can't let go of the past. Since her best friend died, she's been floating, lost. Joel and Callie both need a reason to start living and though they aren't looking for each other, from the moment they meet it feels life-changing. Until Joel has a vision of how it's going to end… Beautifully written, The Sight of You will stay with you for a long time. Just make sure you have tissues to hand.
Buy here.