Looking for your new season raincoat? The V&A has got you covered, as they announced a limited edition design, perfect for the wet weather.
Inspired by Dundee and the architecture of the Dundee V&A, the raincoat comes in two different colours, with accessories.
Designed and hand produced by independent fashion label KerrieALDO, the raincoat is made using waterproof waxed cotton. It's a performance fabric Halley Stevensons pioneered the development of for over 150 years.
Following the KerrieALDO design philosophy of slow, sustainable fashion, each of the 20 numbered raincoats and matching bags were hand-cut and crafted using new unique patterns created for the collaboration.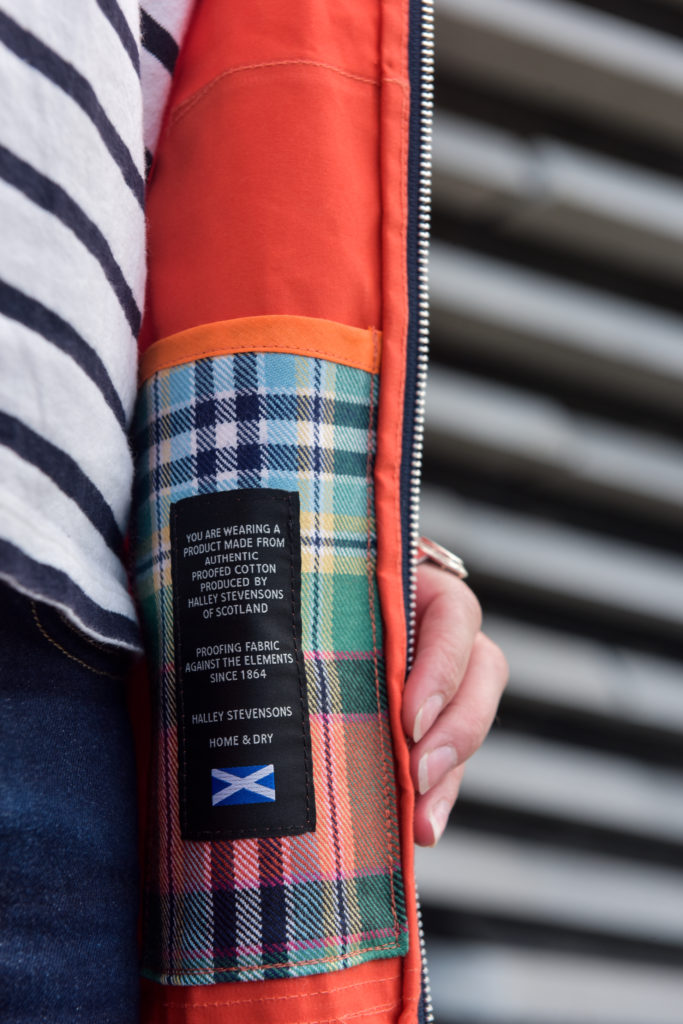 Kerrie Alexander, founder of KerrieALDO, said, "Partnering with a design museum and a textile factory to design the ultimate contemporary raincoat has been a brilliant experience.
"I came across 'the slicker', a hooded coat worn by fisherman in the archives at Halley Stevensons, and this has had a big influence on the design of the coat, as has V&A Dundee's contemporary architecture."
Christian Moire, Director of Operations at V&A Dundee, said, "Our visitors tell us they are interested in supporting independent designers and shopping for unique items that have a local connection.  Dundee based, Halley Stevensons supply international brands with their high-quality waxed cotton, so it was a natural fit for us to collaborate with them and KerrieALDO.
"We are excited to launch the Dundee Raincoat this Autumn and to have worked with two very inspiring independent businesses."
The limited edition run of 20 Dundee Raincoats feature an embroidered number on the inner pocket. They're available exclusively from the shop at V&A Dundee. The coat will retail for £200 and the matching bag for £45.
Free museum entry can be booked here.