Platinum's newest issue features the passionate and refreshingly honest, Nadia Sawalha. Not to mention a host of thought-provoking stories and expert advice in health, finance, fashion, gardening and much more.
Here's a few of our highlights from this month's sparkling issue. If you're looking for your own copy, you can find your local stockist, here or subscribe, here.
On the cover
"Therapy is gym for the mind."
TV presenter Nadia Sawalha has spent 20 years chatting openly about some of the most intimate parts of her life on ITV's Loose Women. In our cover feature, she tells Kirsty Nutkins why sharing her problems has the best kind of therapy and explains why the best advice anyone has ever given her was to, "Just do it."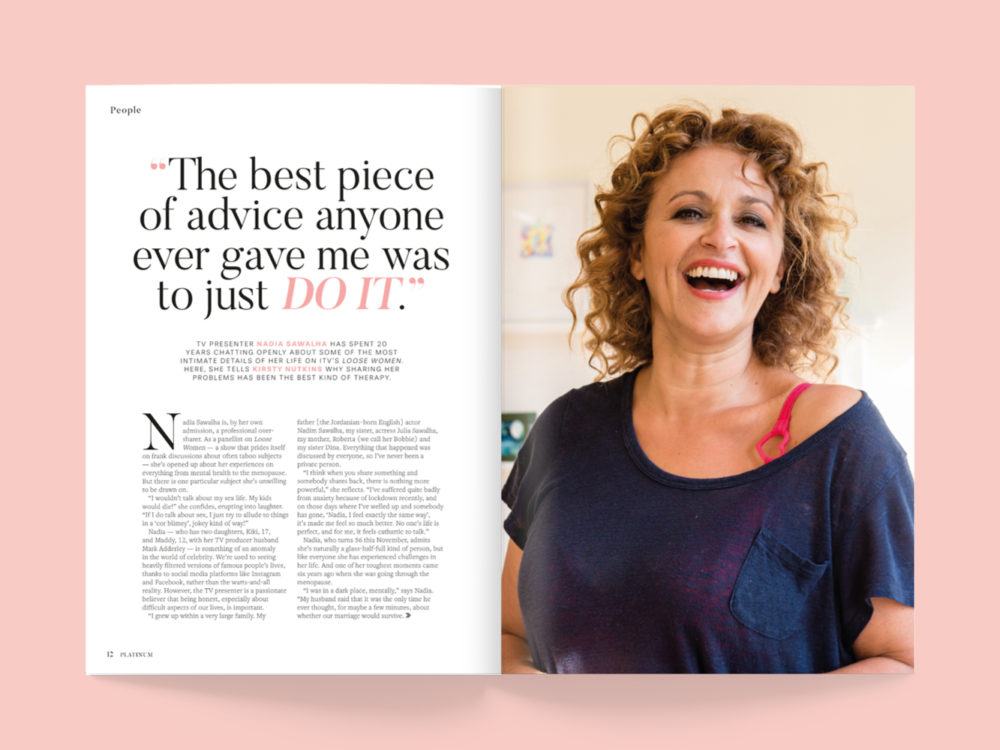 Fashion
This month, see how you can layer the best new buys with your old favourites to make timeless outfits that work throughout the seasons. Play with colour and texture to re-create the latest trends your way. Think cool blues, cosy oranges and complimentary pinks.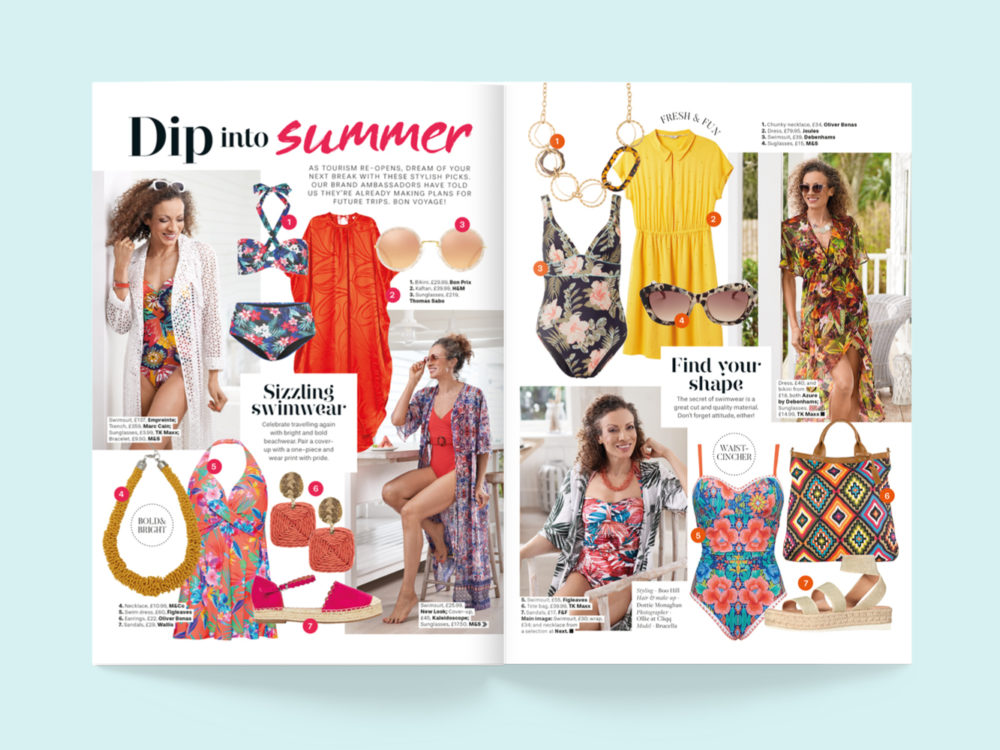 Food & Drink
Our food expert, Valentina Harris considers why eating al-fresco is such a joy, plus fresh Italian recipes that are simply bursting with sublime flavour.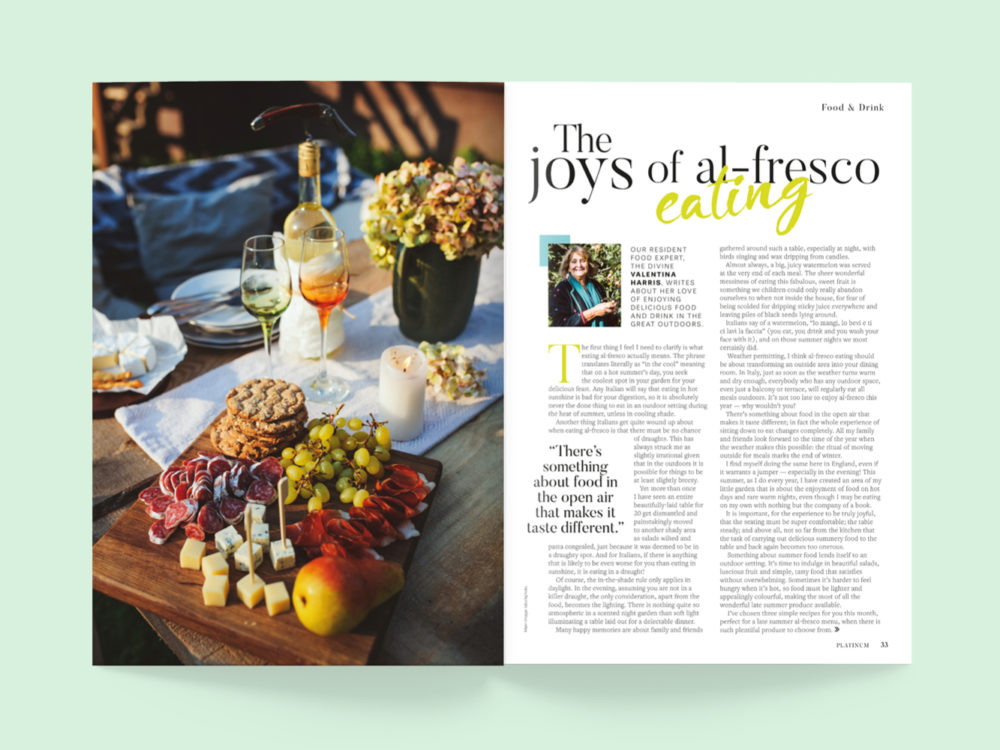 Enjoy the taste of summer with our collection of delicious bakes. These easy yet impactful recipes make the best of summer fruits — best enjoyed in the garden, with a gin and tonic in hand.
Travel
From Skye and the Highlands of Scotland, to England's legendary Hadrian's Wall and the gorgeous Llýn coastal walks in Wales, lace up your hiking boots and join Gillian Thronton on her mesmerising walking tour of Britain's most beautiful coastlines and countrysides.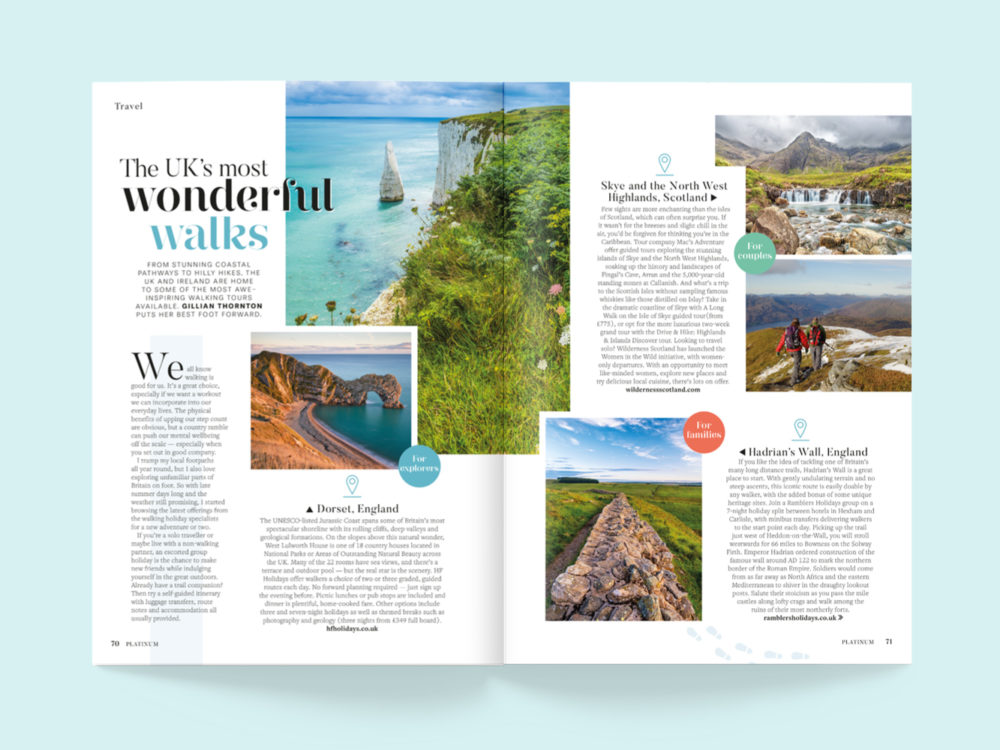 Anya Meyerowitz looks not for luxury living rooms, or stunning master bedrooms in her search for the perfect break, instead focussing on finding Britain's best bathtub views. Ranging from an extravagant roundhouse in Somerset to a Cornwall-based beach house that you won't believe is real, this unique feature is bound to spark inspiration for your next enchanting escape.
Great reads
Are you ready to supercharge your life?
Once the preserve of Hollywood stars, life coaching is now a hot topic for the likes of you and I. Find out how mastering the art of looking into the future could set you up for a more fulfilling life in the present.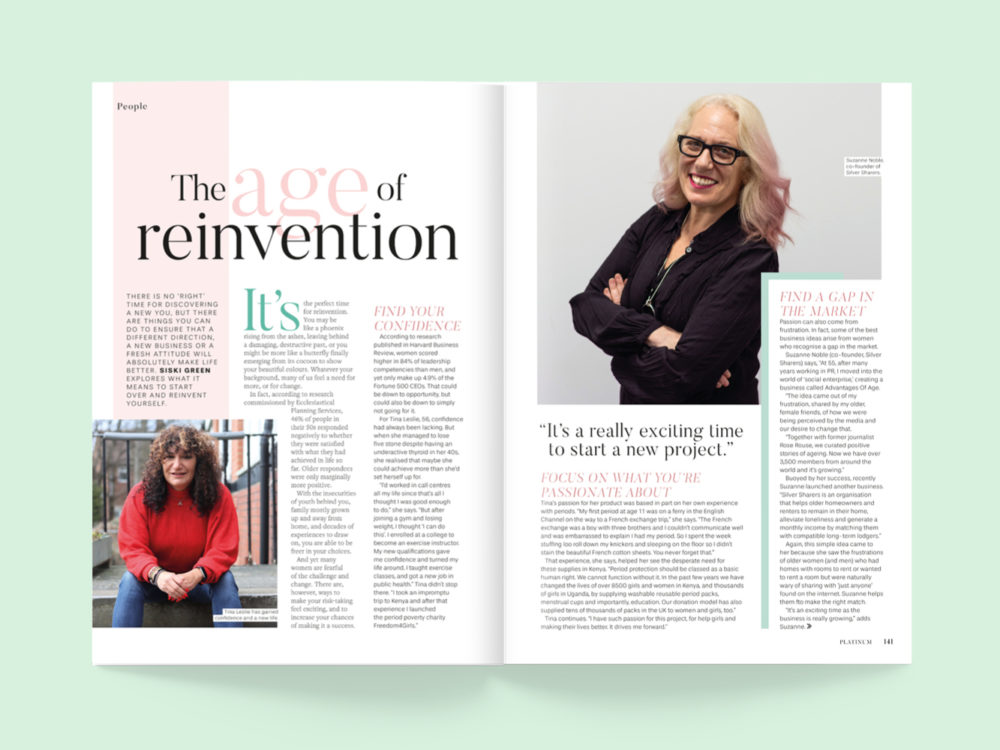 Hands up for organic
Organic eating can not only benefit you, but do right by the planet, too. Learn the toxic truth about organic crops and see why ditching the dirty dozen might not actually be the best thing for your health. Louise Pyne explores this concept, saying why she thinks now might be time to quit industrial farming and go green for good.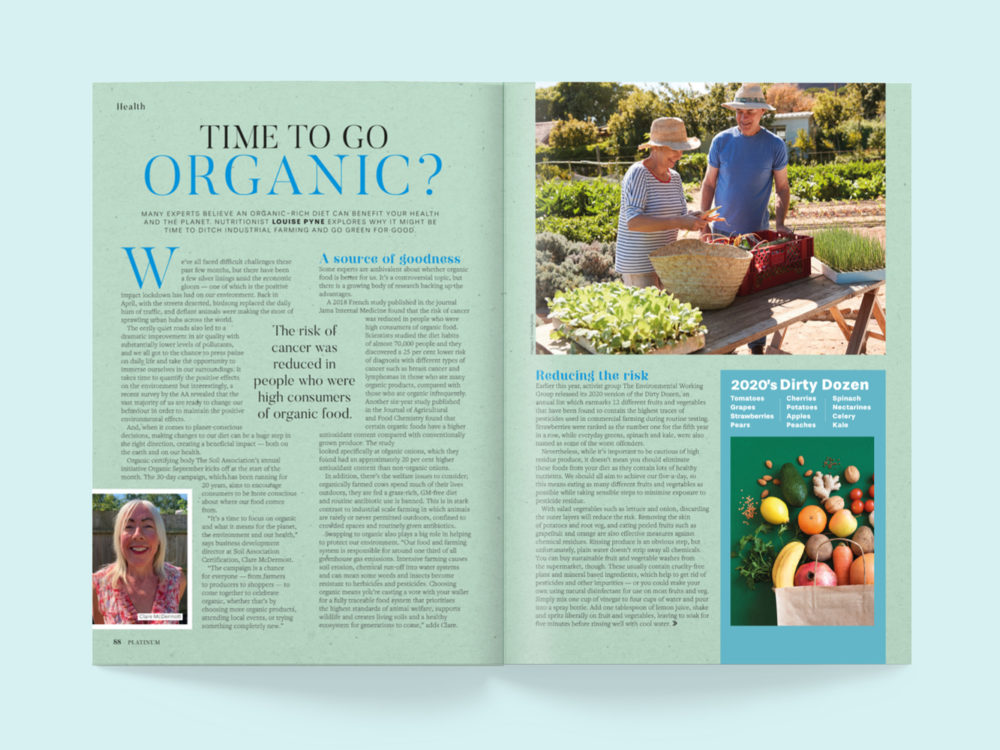 Join Platinum's reader panel to help shape and influence content within your magazine. Want every issue delivered to your door? Subscribe today.