Our resident fashion expert Gail Rolfe shares about her love of loungewear and how to style the perfect outfit.
As a freelance journalist who has worked from home for the majority of the last 25 years, I realised early on that there had to be some rules governing sartorial laziness. Although there is something rather wickedly indulgent in having the occasional "pyjama day," it is oh-so easy to for that one-off rarity to become an everyday normal occurrence. But does that really matter?
Research has proven that the clothes we wear affect our behavior, attitudes, personality, mood, and confidence, having a profound effect when we are depressed, anxious, fearful or stressed. Remember that the quickest fix for a day when you are struggling to feel your best is a splash of bright colour, as we associate vibrant colours with happiness, summer days and carefree times. For me a vibrant coral red or tangerine orange are my ultimate pick-me-ups.
Making an effort to look good, even if there is no-one there to witness your efforts, can be a game-changer. The same guidance applies even when you are retired, and especially when staying at home for prolonged periods of time.
With the aim being a winning combination of comfort blended with an insouciant chic style, I start with an oversized cashmere cardigan from Zara, a classic T-shirt from Uniqlo, a bold necklace and soft, wide legged trousers.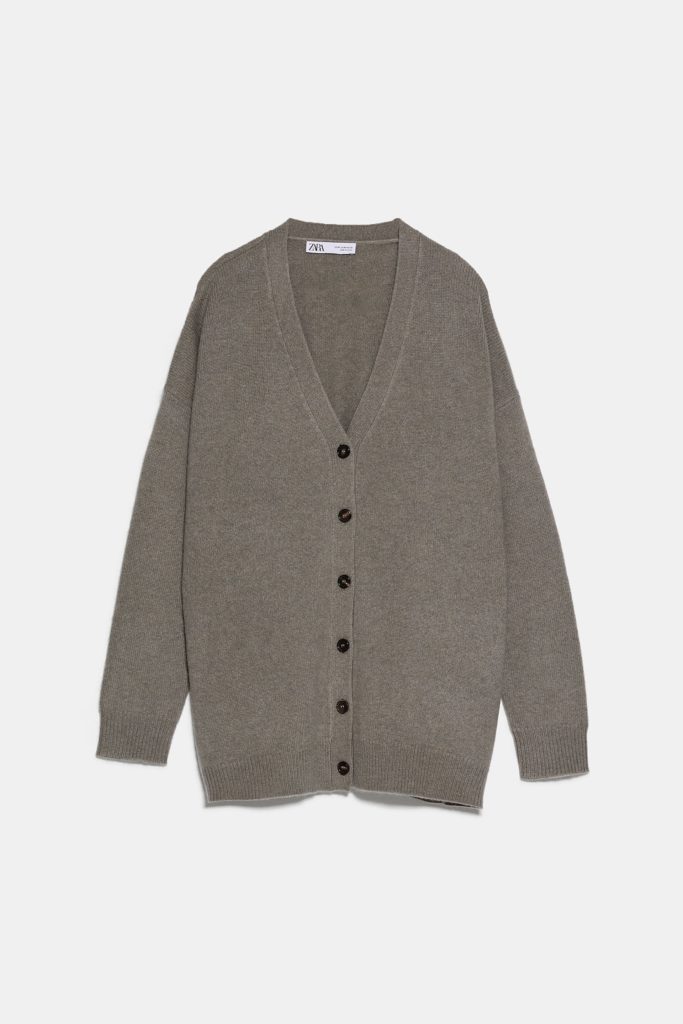 My new work-at-home choice are both by Mother, (my absolute favourite jeans label). One straight leg pair I has been in my wardrobe for eight years, while the newest pair are flares so that I can indulge my never-ending love of 70's nostalgia. Throw a soft merino wool sweater around your shoulders like those from the much-talked about knitwear company Navy Grey.
My least dressed up, but ultimately cosy outfit is a grey cashmere hoodie and matching joggers. Mine were a present many years ago, but this season the White Company have a pale grey set that sell for £179 each. Expensive, but versatile, and designed to last.
As loungewear becomes increasingly part of our lives, look to companies such as Me+Em, who have launched an At-Home-Chic collection dedicated to luxury, practical clothes that you can wear all year round, at home and anywhere else. My favourites are the Luxe sweatshirt and matching palazzo pants, e cargo jogger and their pale pink cashmere sweater.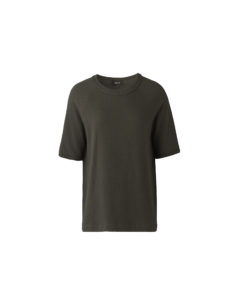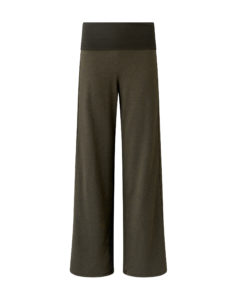 Never forget that those hidden items like underwear, and even socks, exert a powerful influence-enhancing level of self-esteem and confidence. The knowledge that you are wearing something sensual and provocative makes you feel powerful and confident, especially when you are postmenopausal.
This is not a time to feel awkward or guilty about shopping when you thoughtfully replace something you 'need' rather than 'want.' This is not about that dopamine high from a rash purchase, this can also be viewed as a socially responsible way of supporting small British brands who might otherwise not survive.
You can discover more about the ultimate loungewear buys with our NEW issue, featuring Trinny Woodhall, out NOW. To subscribe and get a FREE Prai Beauty Firm & Lift Night Creme, click here.