Platinum's fabulous April issue features the talented and inspirational, Dawn French.
The Platinum experts are back with insights into the worlds of food, drink, health, style and tech. Our favourite cook and author, Valentina Harris talks Easter recipes, whilst Dr Dawn gives you guidance on how to make sure you're not drinking too much and Alistair Griffiths shows you how to start growing your own produce so that you have a plentiful supply come summertime.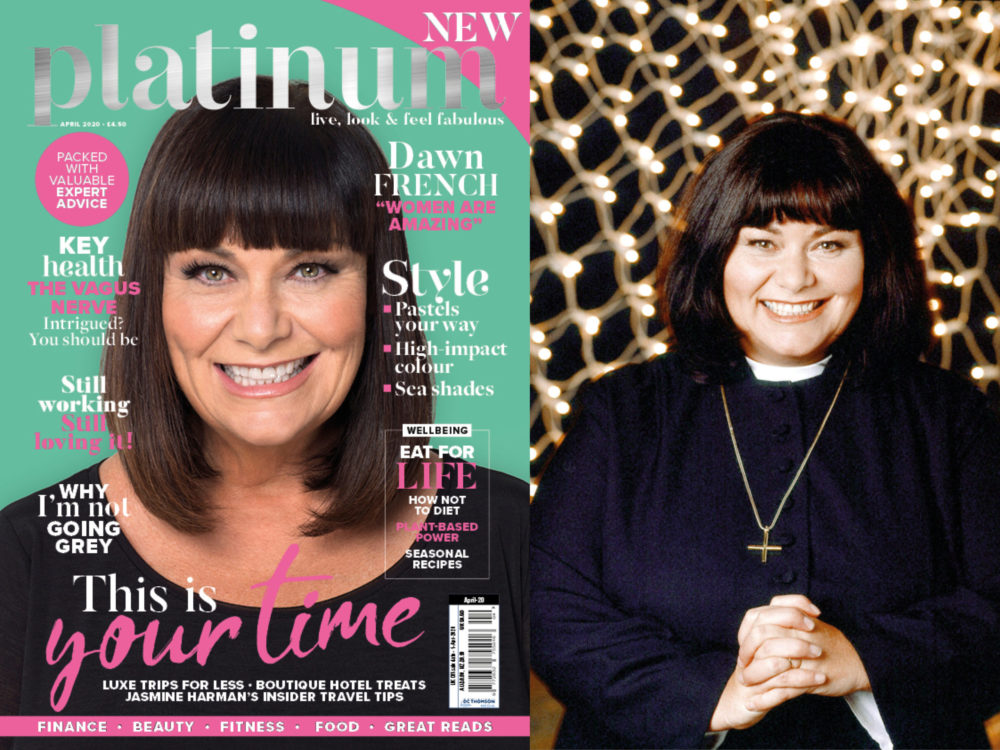 Here's a few of our top picks from this month's sparkling issue. If you're looking for your own copy, you can find your local stockist, here.
---
On the cover
"I know who I am now. I'm never going to try to pretend to be anything else." True words to live by from our cover star, Dawn French. She discusses her success and tells us why deciding to live without worry has changed her life for the better.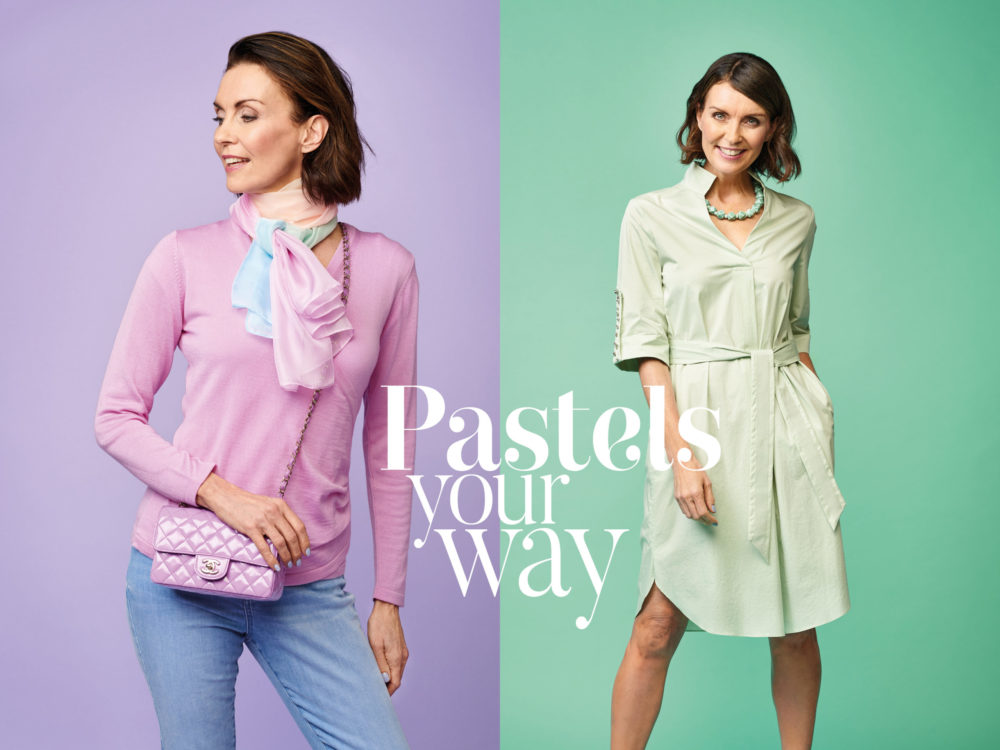 Style is ever-changing and fashion can be rather unpredictable, but one thing's for sure — you can't go wrong with a little bit of colour. Learn how to wear pastels your way and see how a sea-shade palette can make your house feel tranquil and relaxed.
---
Health

Knowing your nerves. The vagus nerve could be the key to optimal health, so naturally we wanted to learn more. In this issue, Hilary Boddie gives you everything you need to.
Running — loved by people who do it and loathed by those who don't. Catching the running bug later in life seems to be seen as something of a mid-life crisis — like when your husband starts wearing lycra and cycling 70 kilometres every weekend… However, after reading our running special, we think you might be inspired to lace up your trainers and pop on some lycra of your own.
---
Travel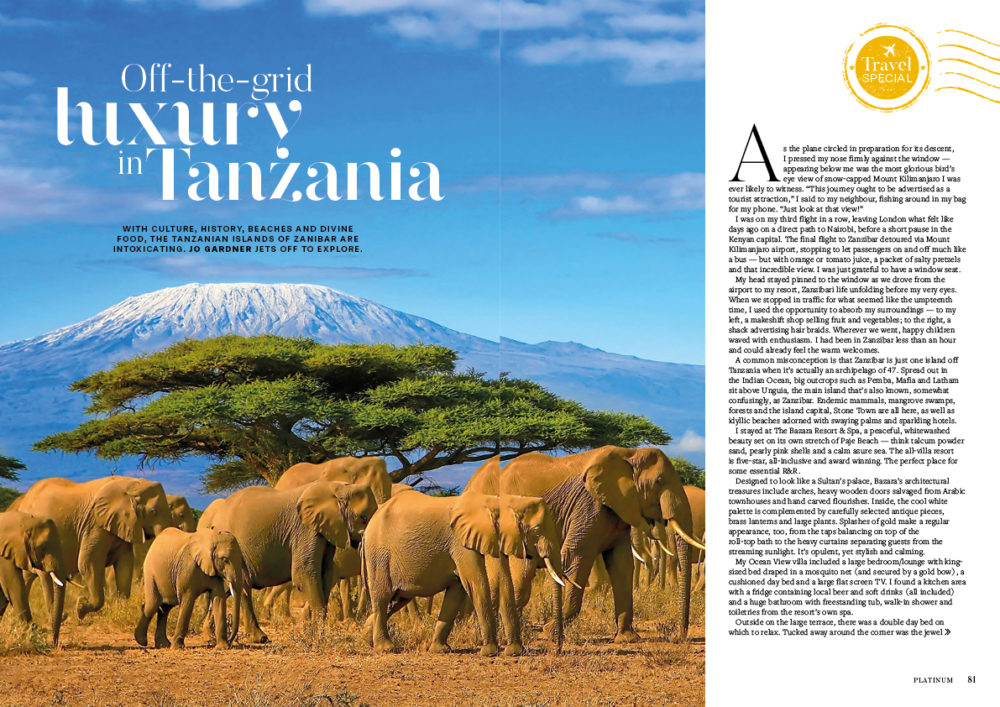 We have culture, history and wildlife in abundance this month, including a host of wonderful food experiences and guides to some of Europe's finest archaeological treasures. Jasmine Birtles gives you step-by-step advice on how to travel like Dynasty on an Eastenders budget and we look at some postcard perfect style that will make you feel comfortable and classy no matter where you are in the world.
---
Great reads
"I don't think I'll ever retire — not really." Still working and still loving it. More people are turning away from retirement and are even chasing life-long dreams. We hear stories from women who have no plans to stop doing what they love and why this keeps them living happily and passionately every day.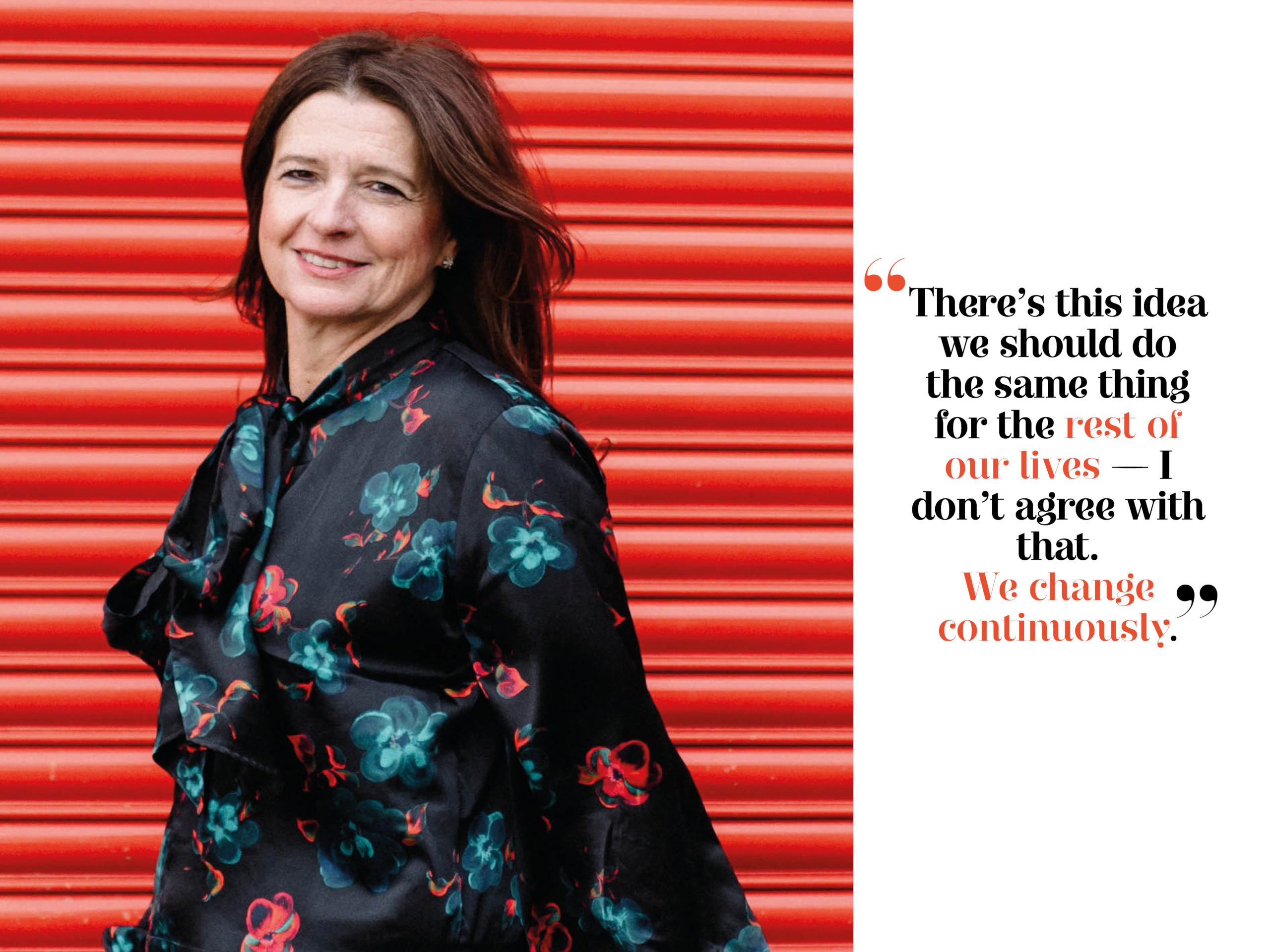 "Looking after your own body is looking after your whole life." After 50 years of flexing, Barbara Currie is performing the same stretches she did in her 20s — and is still in demand as a teacher and expert today. She leads us on a trip down memory lane as we discuss her sparkling career and why she uses yoga as a means of helping people deal with the trials and tribulations of everyday life.
Join Platinum's reader panel to help shape and influence content within your magazine. Want every issue delivered to your door? Subscribe here.