Sustainable shopping is just one of the positive steps you can take to be environmentally conscious this World Earth Day.
On World Earth Day, we all look at ways we can make the planet better. From recycling measures to lowering our carbon footprint, there are a myriad of ways to tackle climate change.
Sustainable shopping is one of those ways. Online fashion retailer, The Bias Cut is committed to championing a more sustainable approach to style. This includes supporting designers and independent labels using sustainable and innovative techniques and materials in production.
From organic cotton to recycled polyester, all of the below styles have been made by fashion labels committed to high quality sustainable and conscious production, fabrics and materials, offering the ideal summer wardrobe staples.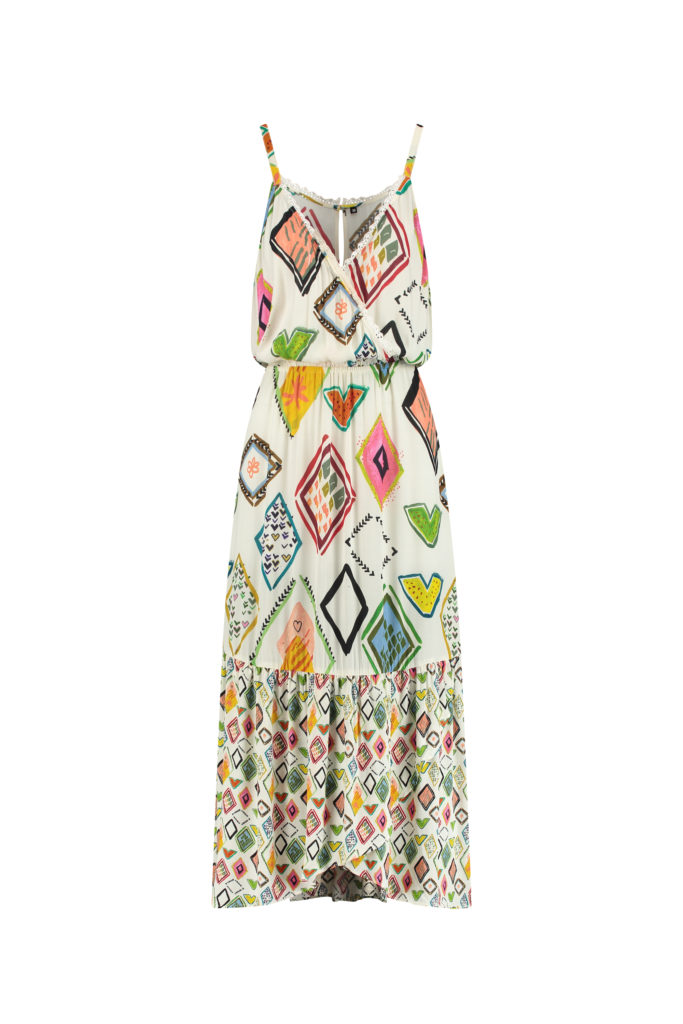 An eye-catching ethnic mosaic style pattern and made from 100% viscose with a sustainable certificate: FSC — certified viscose yarns, whereby the ecological, social and economic aspects are taken into account.
Viscose is a type of rayon fibre that is made from natural sources such as wood and agricultural products that are regenerated as cellulose fibre. FSC certified viscose will be from sources, which are produced from sustainably managed plantations.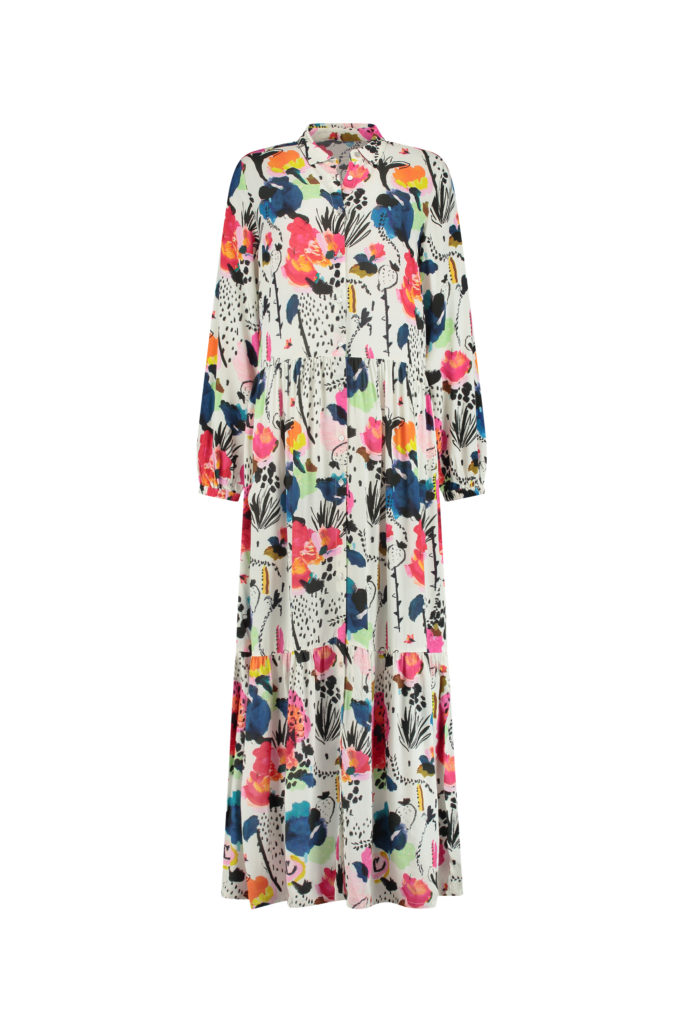 Inspired by the delicious dessert that is Eton Mess, the POM founding sisters hand-painted the colourful print that consists of summer fruits and flowers. A total feast for the eyes, this feminine maxi-dress features a classic collar that falls into a full-length button closure, creating a controlled front split to your desired length.
The waist is accentuated by a flattering belt, which creates a nipped silhouette to floaty, voluminous loose fit. 100% Viscose with a Sustainable certificate: FSC — certified viscose yarns.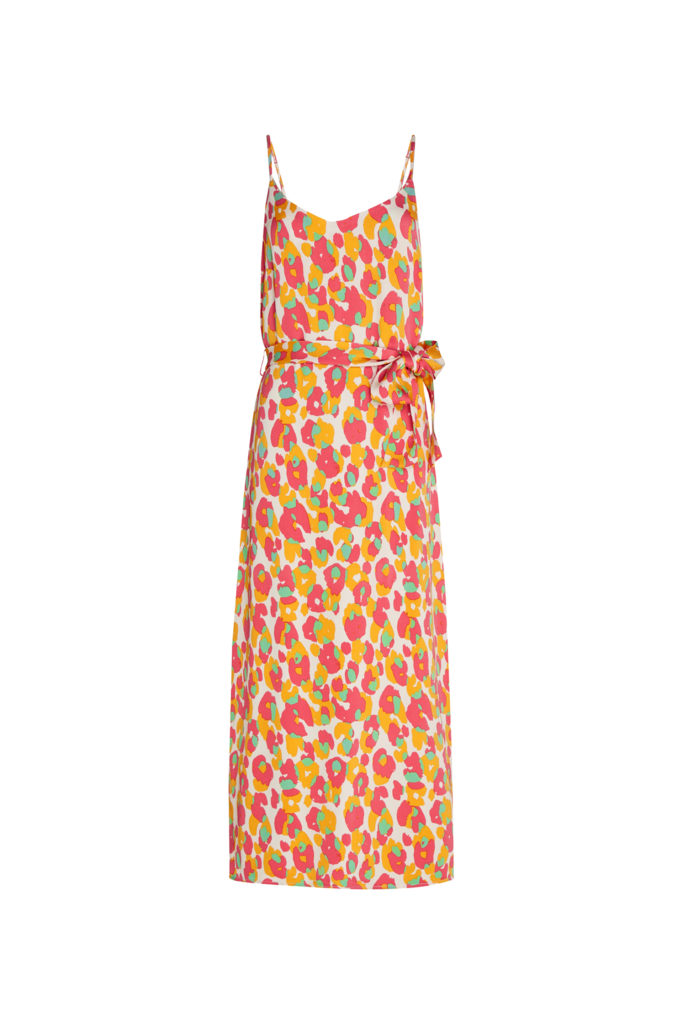 The perfect strappy summer dress, made from 53% Ecovero, derived from certified renewable wood sources using an eco-responsible production process by meeting high environmental standards. Available in Sunset Cato abstract pink and orange print, and Sunset Palm a pretty pink palm print on white.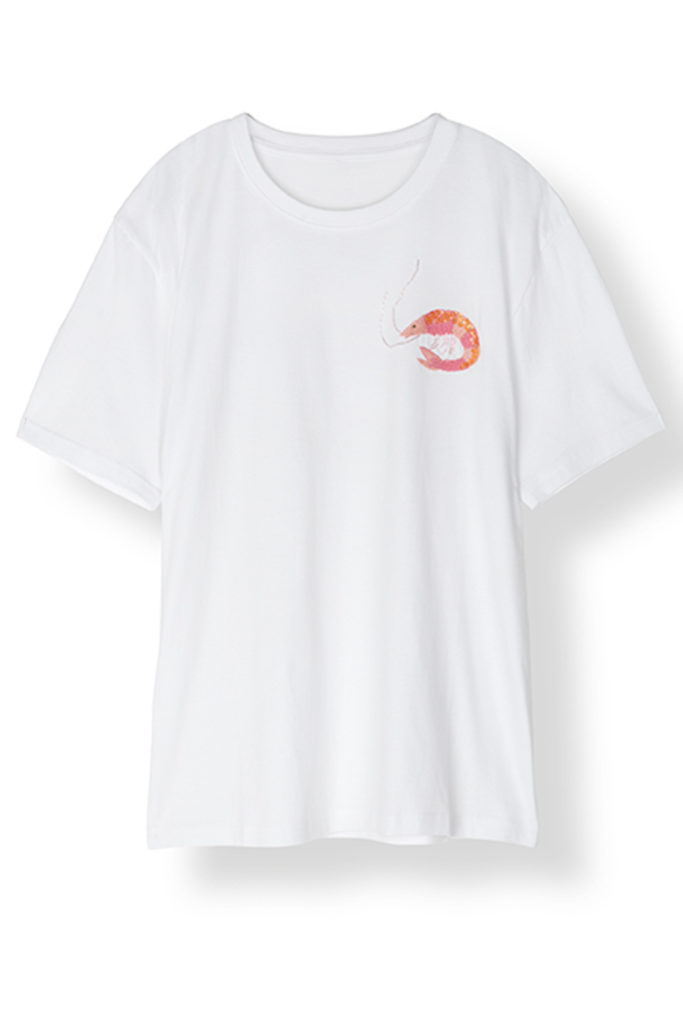 We all have those days where we need our staple go-to outfit to help us feel good and this boyfriend fit organic cotton t-shirt promises to do just that. The organic cotton sits like a dream against the skin with a round neck and short sleeves that can be rolled up to further accentuate the relaxed look.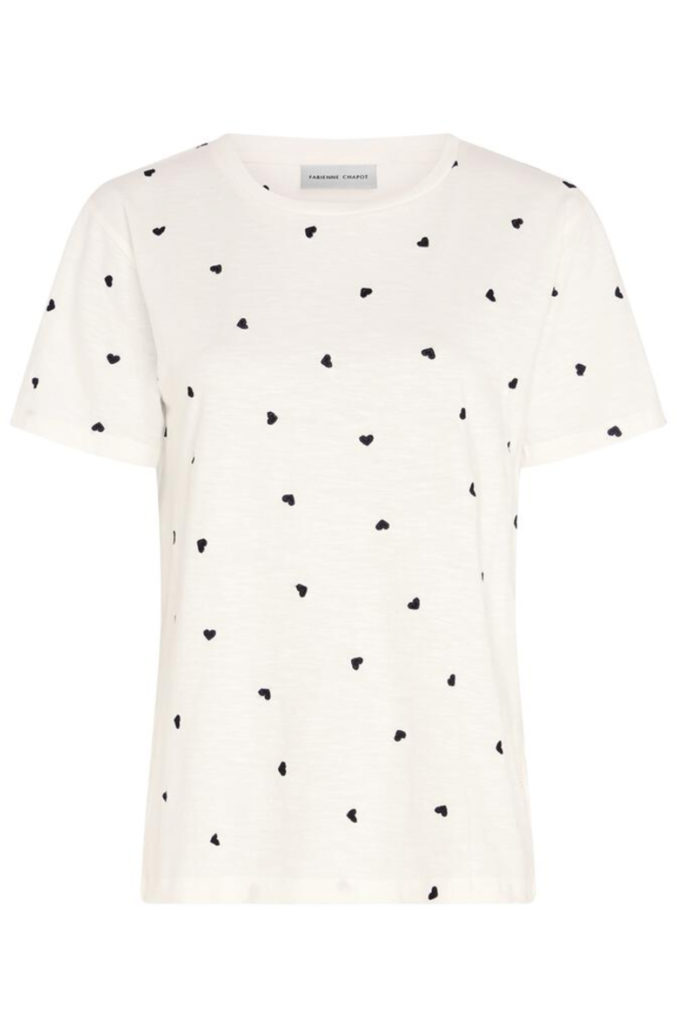 Crafted from 100% organic cotton, the Phil T-shirt features a flattering round neck, short sleeves and a relaxed fit. Featuring charming black embroidered hearts, it ticks all the right boxes — comfort, soft, understated chic and eco conscious (Global Organic Textile Standard certified).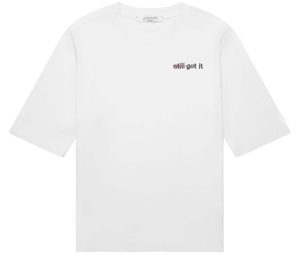 For every Strike Out Ageism White organic cotton T-Shirt sold, The Bias Cut will donate 20% of the proceeds to charity Wellbeing of Women, the UK charity dedicated to women's health
Make a statement against ageism — whilst looking fabulous — in this boyfriend cut white t-shirt, featuring a hand embroidered slogan that speaks most to you. Choose between three subtle yet striking hand-embroidered slogans, featuring a hot pink strike out that transforms a well-known stereotypical, ageist phrase or attitude into an empowering statement:
Invisible
Still Got It
Irrelevant
Made of 100% organic ring-spun combed cotton, this t-shirt has a flattering boxy cut, elbow length sleeves and a ribbed crew neck.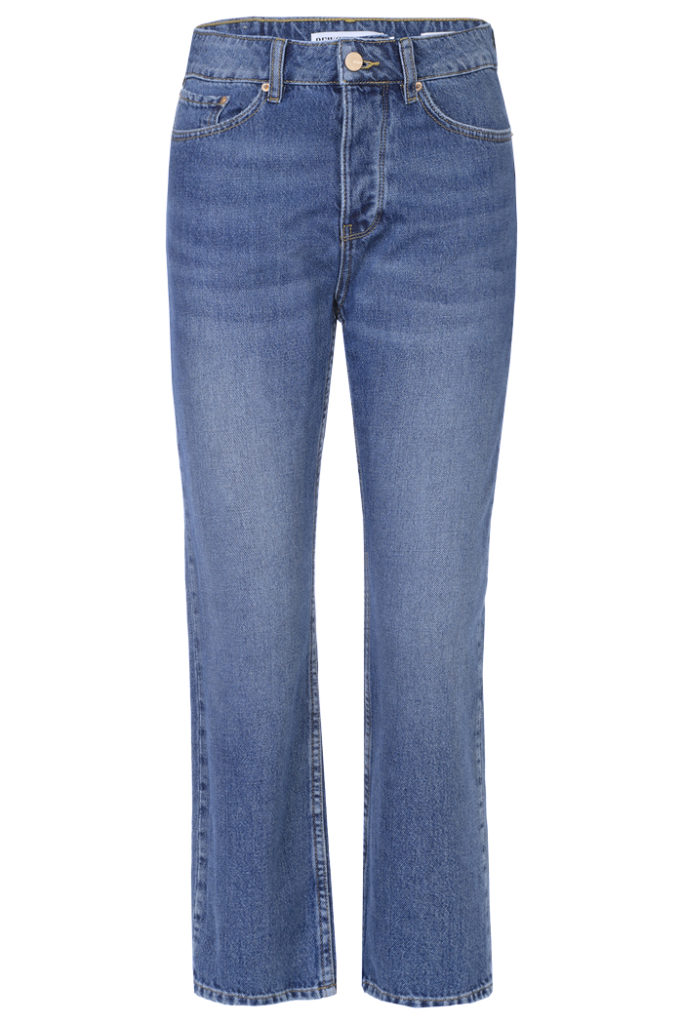 Cut to perfection from 100% cotton, the consciously produced Milo Jean is a straight, cropped length jean. Its high waist cut is universally flattering as it contours the shape and pulls in the waist. Finished with a button fly fastening and luxurious copper trims, and with Reiko committed to sustainability and work with Project Rescue Ocean, you can feel as good as you look when wearing this jean.