Optometrist and Peep Club co-founder Nicola Alexander-Cross shares expert tips on how you can best care for eyes that are feeling the pressure.
Whether it's scrolling through your phone for hours or working late into the evening on your computer, there's no doubt that screens are now an integral part of our lives. With excess screen time comes an inevitable impact on our eyesight, so it's little surprise that studies have found almost a third of us are now complaining of dry and itchy eyes.
How can you make sure your eyes are properly cared for when screen time is largely unavoidable? Peep Club's optometrist and co-founder, Nicola Alexander-Cross, shares her top tips on how to ease screen-induced eye strain.
We also share a few refreshing products that can help.
1. Cut down on screen time
"Screens are the new sugar — totally fine in moderation, but we're now spending over six hours a day on screens (over the various pandemic lockdowns screen time increased by 187%) which inflicts a huge toll on the eyes.
"The cause of the dryness is decreased blink rate. Think of blinks as little sips of water for your eyes; by the end of a day of staring intently at screens, your eyes are literally parched."
Try: Peep Club Heated eye wand, £60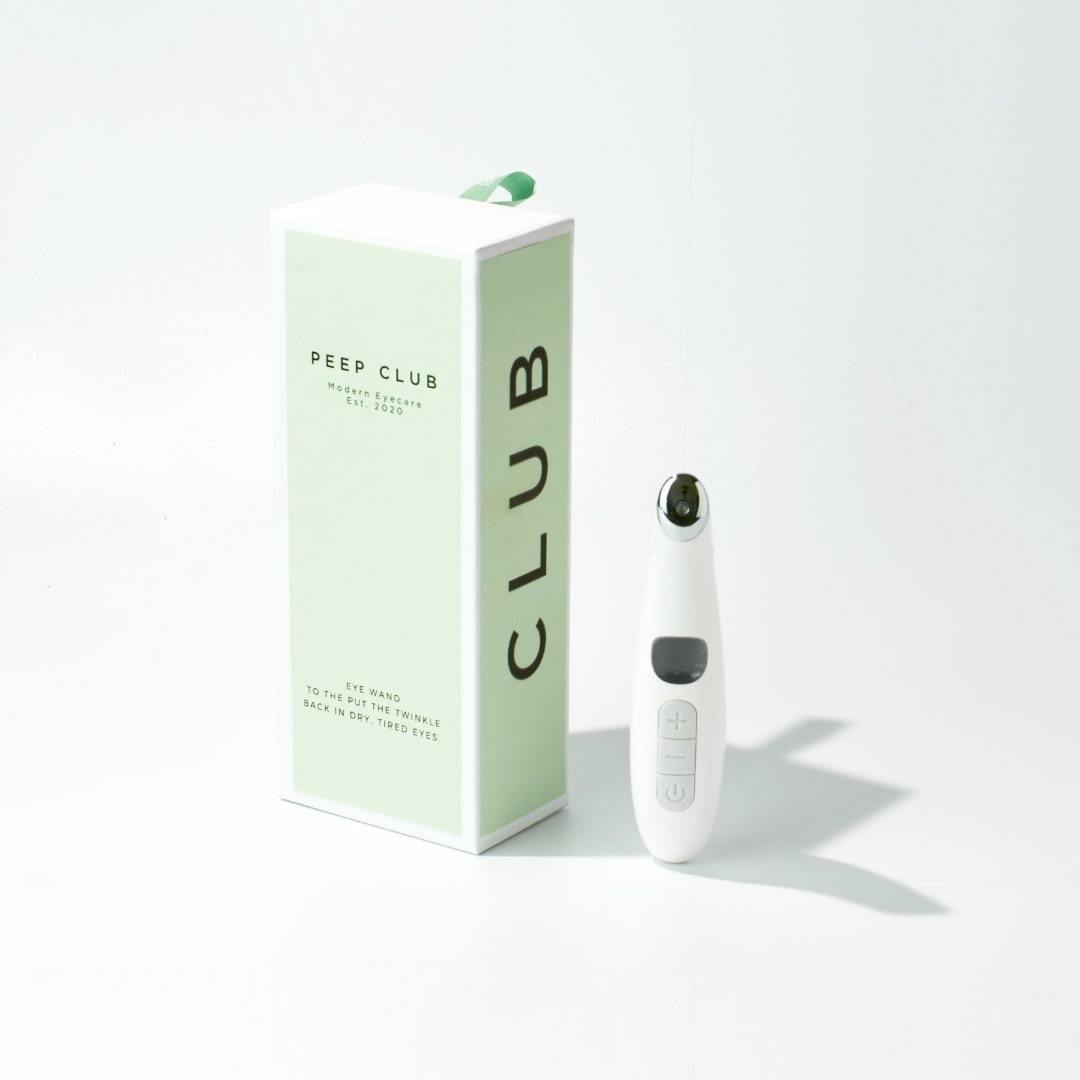 A desk-side device that will transform your eyes for the better. Unlike heated eyes masks, the Peep Club Heated Eye Wand warms up to 45 degrees Celsius in under one minute and retains that optimal temperature for as long as you need.
The combination of heat and massage works to stimulate and unlock the tiny glands responsible for hydrating your eyes. Even those who don't suffer from dry eyes can get a look in on the Eye Wand's benefits. Boosted with circulation-encouraging and lymphatic drainage functions, the device also helps to de-puff both under and upper eyelids.
It also promotes youth-enhancing collagen and elastin production thanks to red light LED therapy.
2. Find the light
"The best place to use a screen is in a room with plenty of natural light which will help reduce eye strain.
"Try and match the brightness of your screen to the brightness of the room (so scrolling first thing in the morning before you turn on the lights is a big no-no).
"Try to keep any screen at least an elbow's length away from you. The bigger the screen, the further away it should be — laptops and computers should be at least an arm's length away."
Try: Peep Club Soothing Coconut eye balm, £20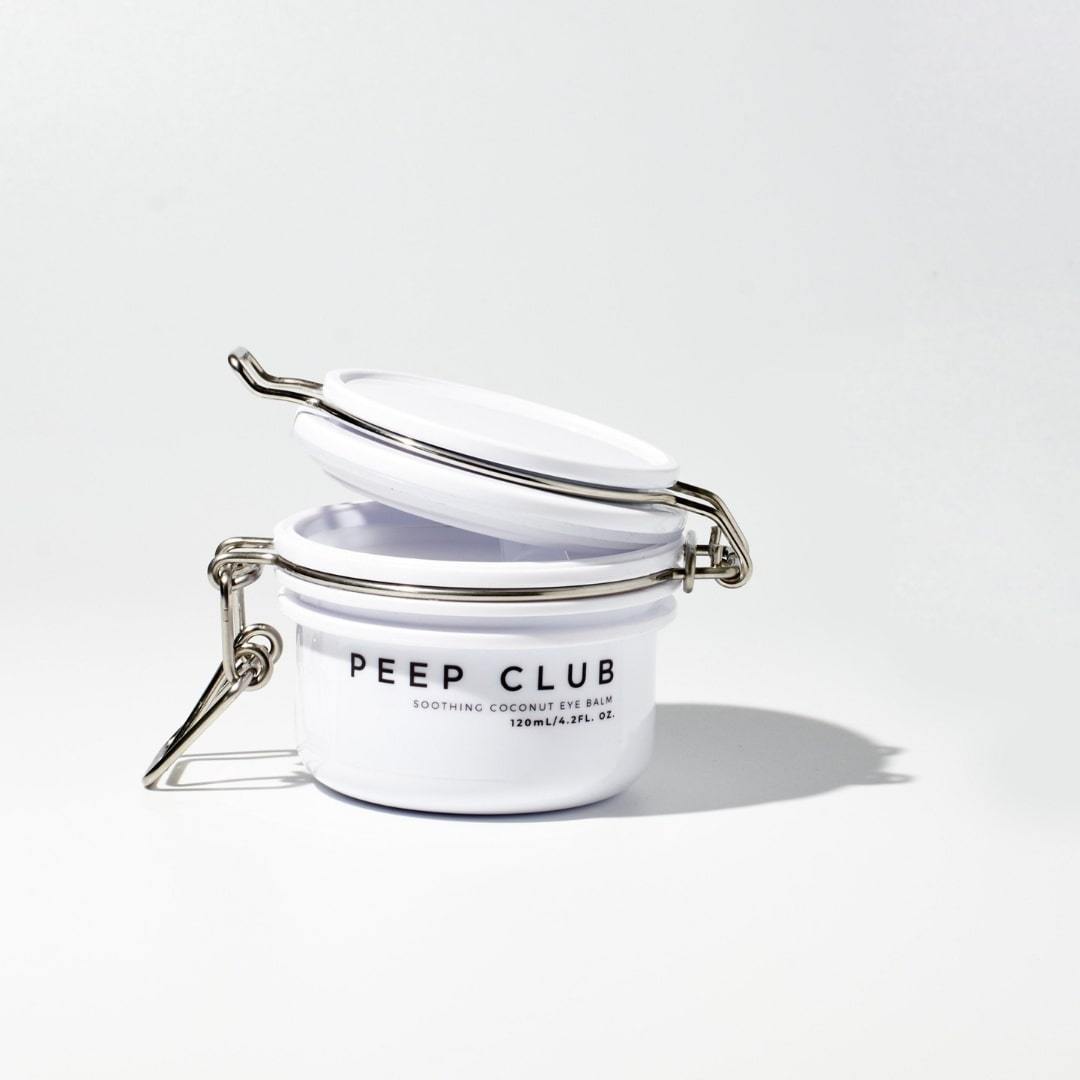 At the end of the day, reach for the Peep Club Soothing Coconut eye balm.  Both an eye treatment and eye-makeup remover, this 100% organic balm contains cureberry, a powerful antioxidant which helps shield the eyes area from free radical damage such as blue light.
3. Keep them clean
"It may not sound glamorous but make a concerted effort to clean your eyelids in the evening. Establish a routine that begins with cleansing your eye area to get rid of bacteria and avoid eye make-up removers that use fragrance, alcohol or preservatives or find ones that contain the safest ocular preservative, EDTA.
Try: Peep Club reusable velvet bamboo pads £15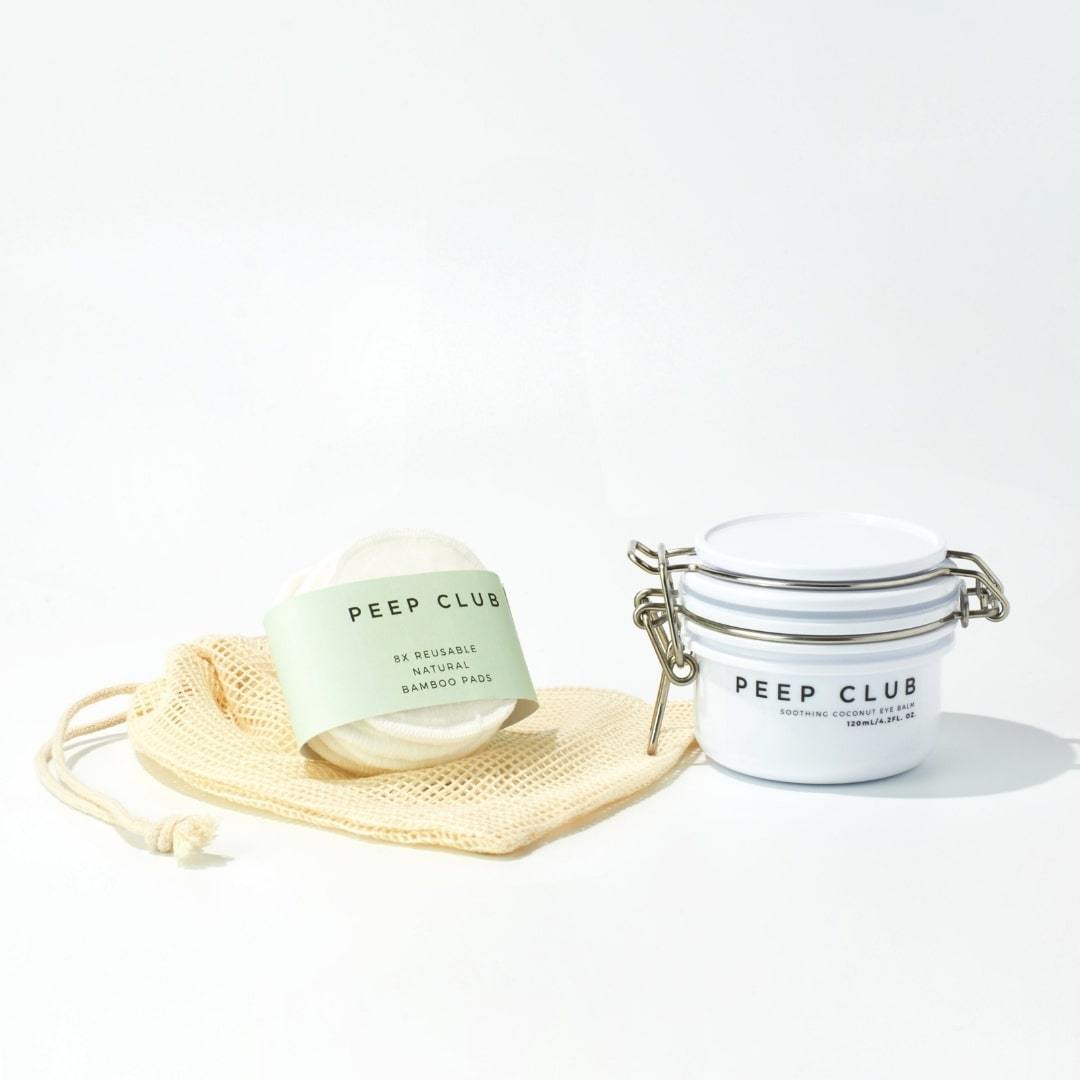 Perfect for removing makeup, these are made from natural bamboo fibres and effortlessly lift away residue, and are naturally hypoallergenic. Their eco-friendly credentials mean they're kinder to our eyes and our planet.
4. Hydrate, hydrate, hydrate!
"Increasing your water intake, reducing caffeine and staying hydrated is key for optimal eye health, and in turn can help to relieve symptoms of dry eyes."
Try: New Peep Club Instant Relief dry eye spray, £15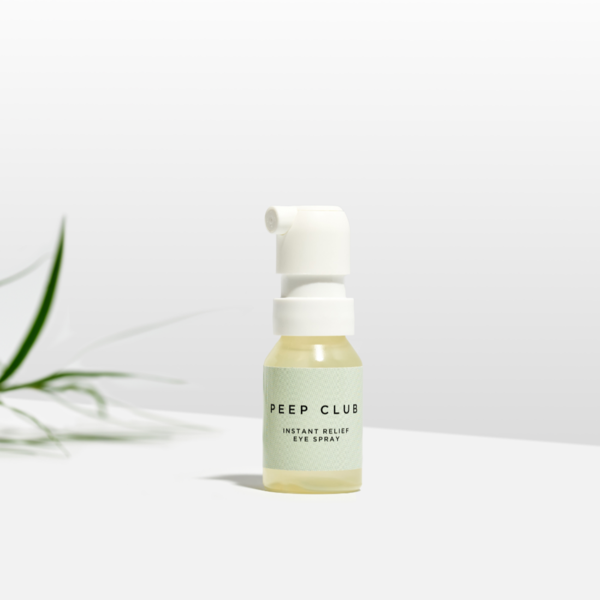 Formulated with wild harvested sea buckthorn oil and sodium hyaluronate, both of which have been clinically proven to relieve symptoms of dry eye syndrome.
These dual-active ingredients work in tandem to hydrate eyes on both the inside and the outside.
Sea Buckthorn Oil slowly spreads across the tear film to help lock in the moisture of tears, which helps to naturally protest eyes from drying. Sodium Hyaluronate works by both strengthening tears and protecting them at a cellular level, fortifying tear fluid for better hydration throughout the day.
Peep Club Instant Relief dry eye spray is alcohol-free, preservative-free, vegan and made using organic and wild-harvested ingredients. It is suitable for even the most sensitive eyes, as well as being suitable for contact lens wearers and can be used over makeup.
Subscribe to Platinum today and get every issue delivered to your door. Or find your local stockist, here. Be sure to have a look at our beauty and style archives for more inspiration.