Platinum's favourite influencers and a couple of our experts share their favourite make-up and beauty products, from night creams and serums to unbeatable concealers and the perfect lipstick shade.
Emma Forbes
@emmaforbeslifestyle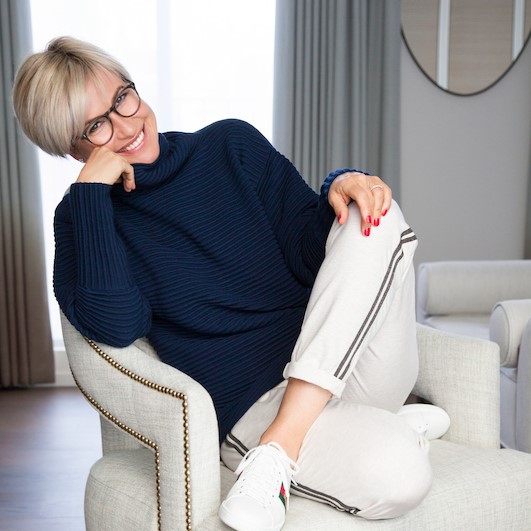 "I can't live without a face oil I got introduced to by my great friend and beautician, Nathalie Eleni. It's called Exuviance Citra Firm face oil ($72). It was my lifesaver for that dry skin feeling, and for anti-ageing. She's my go-to on all things non-surgical to help slow down the wrinkle process. The combination of this oil, and Nathalie and I's regular zoom facials (using gua cha tools) and face massage are my skincare saviours.
Gail Rolfe
@myageisirrelevant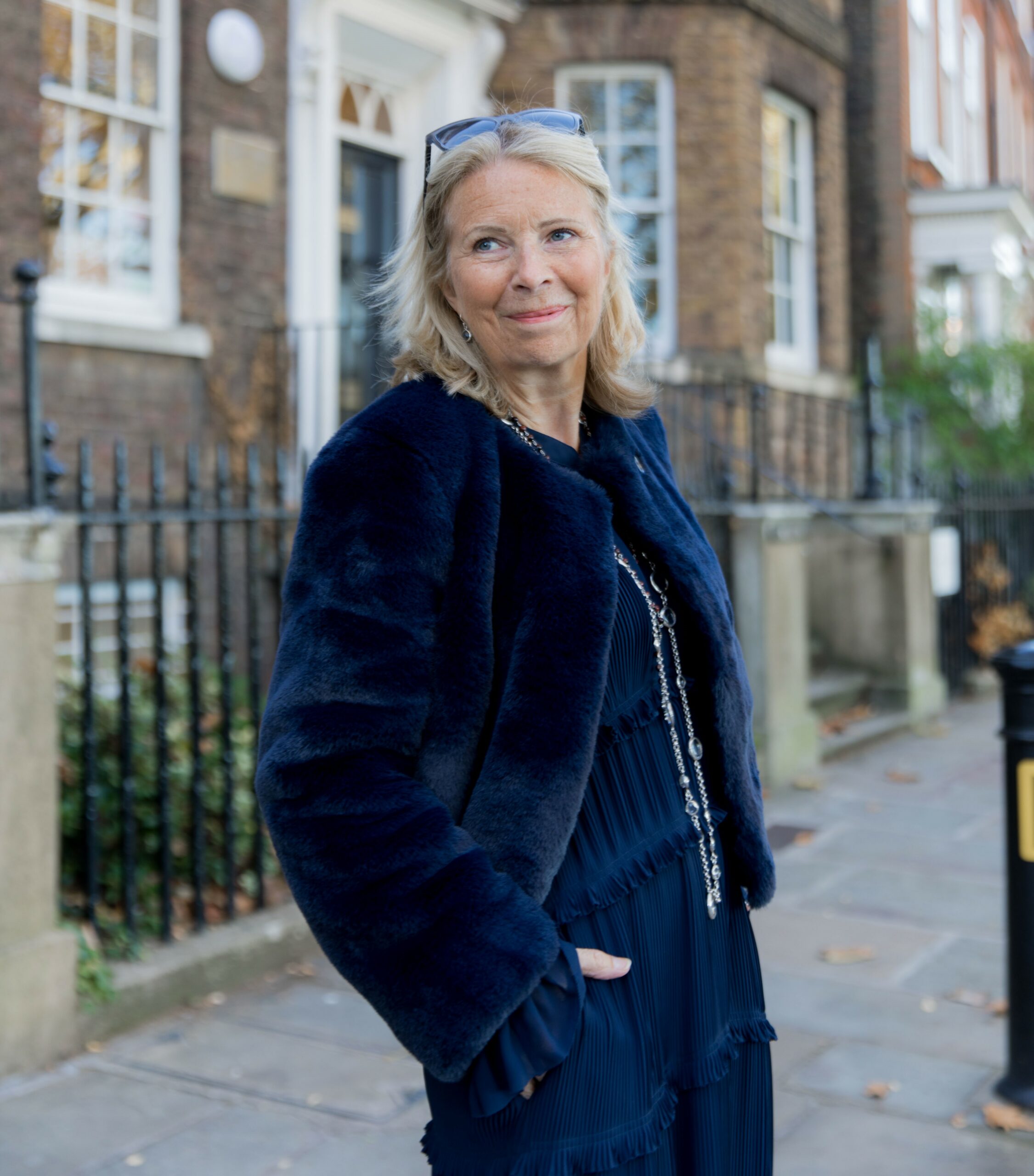 "I can't live without my two Erborian CC creams in Clair and Doré (£18 each per 15 ml) blended together, as they are the most brilliant tinted moisturisers that I have ever used. I discovered the Korean brand about eight years now, and would be lost without it. It simply makes my skin look smoother and brighter."
Joan MacDonald
@trainwithjoan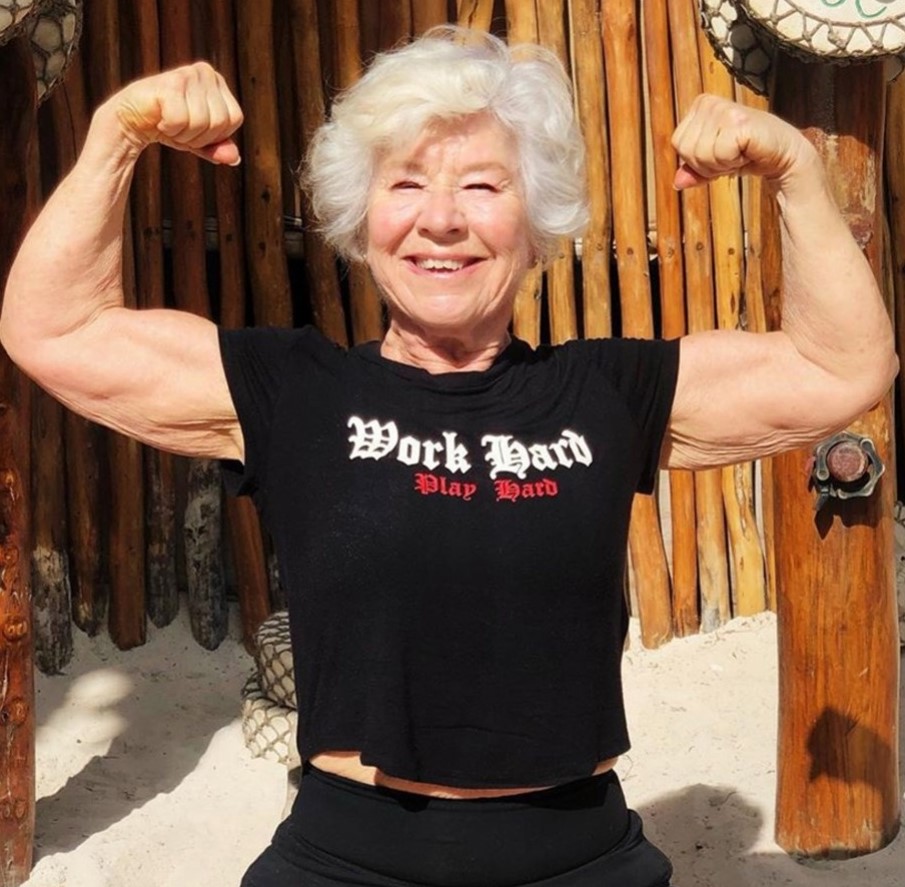 "Stila Lip Stain in Sheer Patina (£17) — my daughter picked this out for me and I really like how natural it is, but it also provides a slight pop! I also use the NYX Natural Lip Liner (£3.50). I always have to finish off lips with this liner." 
Susan Honey Good
@iamhoneygood
"I can't live without my daily skincare duo of La Mer The Concentrate (£165) (applied first), followed by Creme De La Mer Nourishing Cream (£245) and then, makeup."
Dottie Monaghan
@dottiemakeup
"Slow Ageing Essentials face balm (£56), and their Essential Facial Essence (£56)
"In the evening after cleansing, I mix three drops of the essence with the balm, warm in the palm of my hands and breathe in.
"The relaxing spa-like aroma before massaging into my face provides self-care which also feels wonderfully indulgent — not to mention how great your skin feels in the morning!"
Jane Moore
@janepmoore
"Years ago, I remember BBC's science documentary, Horizon, saying that No.7 Protect and Perfect range of anti-ageing creams actually works on older skin. I bought some and despite always being lousy at looking after my skin, I'm getting better and apply something each morning. 
"The one I'm currently using is the Advanced Day Cream (£24.95). It's hypo-allergenic and has SPF15, so gives protection against, in my case, further sun damage."
Anthea Turner
@antheaturner
"I can't get enough of Dr Andrew Weber's Antioxidant C Serum (£70) I had a terrifying month when there was a shipment delay of this product during the first lockdown! Three weeks went by fine but by the fifth, I was already noticing a difference in my skin.
"C Serum is one of skincare's hero ingredients. It's a powerful antioxidant which helps fight off free radicals that attack our precious collagen and elastin supplies. Elastin is like Spanx for our skin and you don't want to burst out of either of those things!
"It's also acidic so it acts as an exfoliator. Generally you start with 12% and work up to 20%. I use it in conjunction with other vitamin E, retinol and hyaluronic acid products for underneath makeup.
"If you have dark circles under your eyes, not only do you look tired, you feel tired just looking at yourself! So my make-up go-to right now is the Well Rested Eye Brightener by bareMinerals (£22).
"This little pot of concealer puts paid to all of that. Its powdered mineral pigments and pearls are superb for older skin, with SPF20 zinc oxide natural protection. It goes on with a brush for easy blending with nothing sitting in those 'laughter lines'. If you need to re-apply, just buff up with a little more."

Subscribe to Platinum today and get every issue delivered to your door. Or find your local stockist, here. Be sure to have a look at our beauty and style archives for more inspiration.