When double world champion diver Tom Daley won his first Olympic gold at the Tokyo Games this summer, he became Britai

n's most decorated diver of all time. However, this wasn't the only topic that captured the headlines.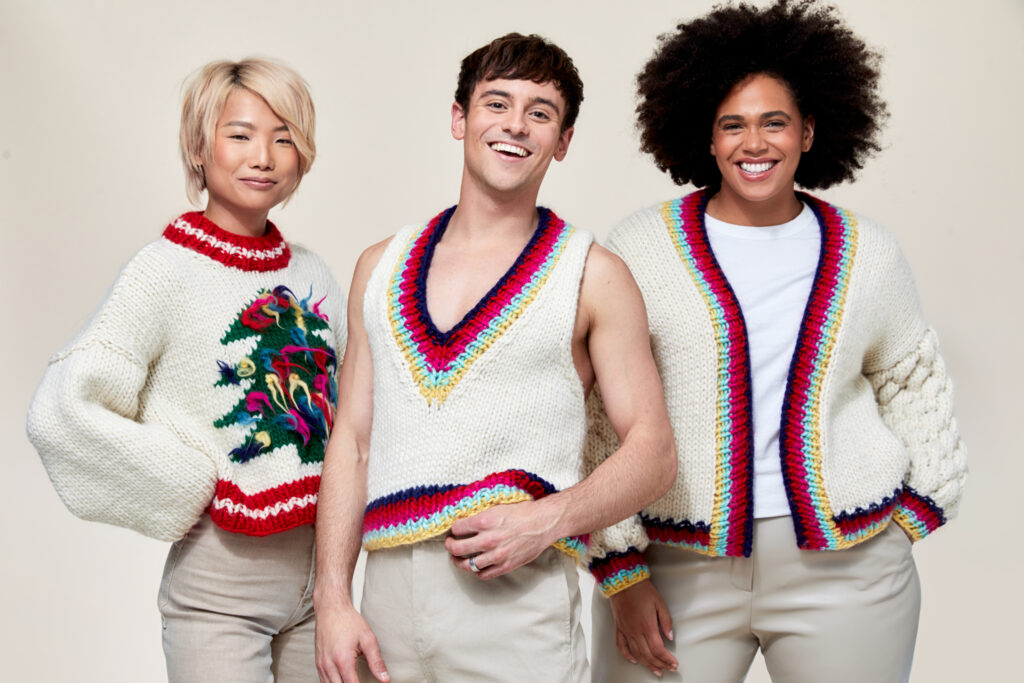 Photos of Tom knitting in between dives circulated the globe. People became obsessed with photos of his knitting creations from his medal pouches and his Team GB cardigan to his Harry Styles / J W Anderson replica knit. As a result, his dedicated knitting Instagram account, @MadeWithLoveByTomDaley gained over one million followers in two weeks. 
Tom sees knitting as a form of self-care and personal expression. He's been inundated with requests to either make knits for other people or asked how people can get involved with the craft.  
Today he's launching his own brand, Made With Love By Tom Daley, allowing fans to share his love and passion for knitting — all using biodegradable and renewable pure wool.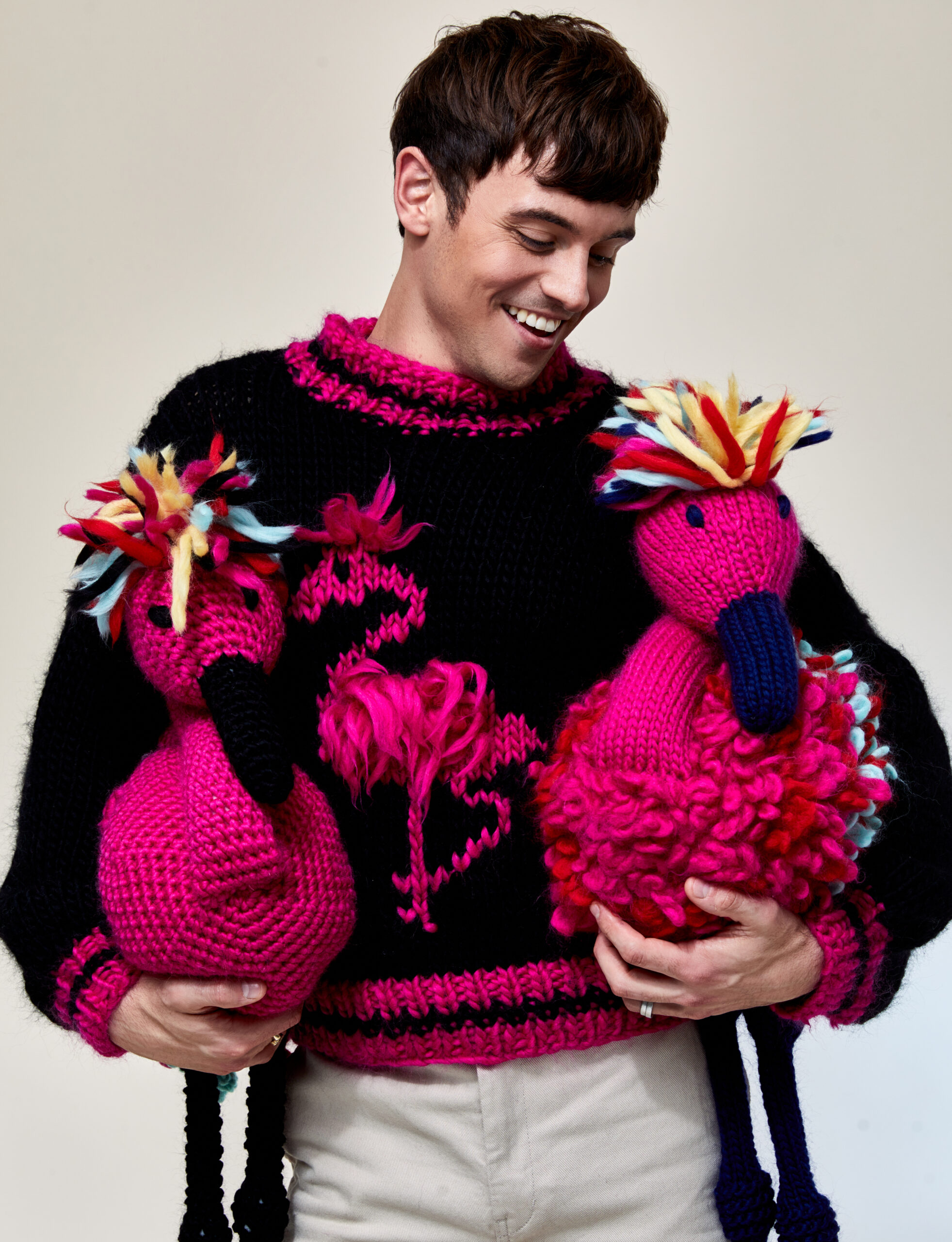 The launch collection, 1896 (inspired by the first modern Olympics) includes knit kits for jumpers, cardigans, accessories and novelty items. There are 15 products for beginners through to advanced knitters, with a price range from £30 to £220, which will get you a knit kit for a double sized blanket. Each kit comes with all the needles, yarn and knitting patterns you need to create your own masterpieces.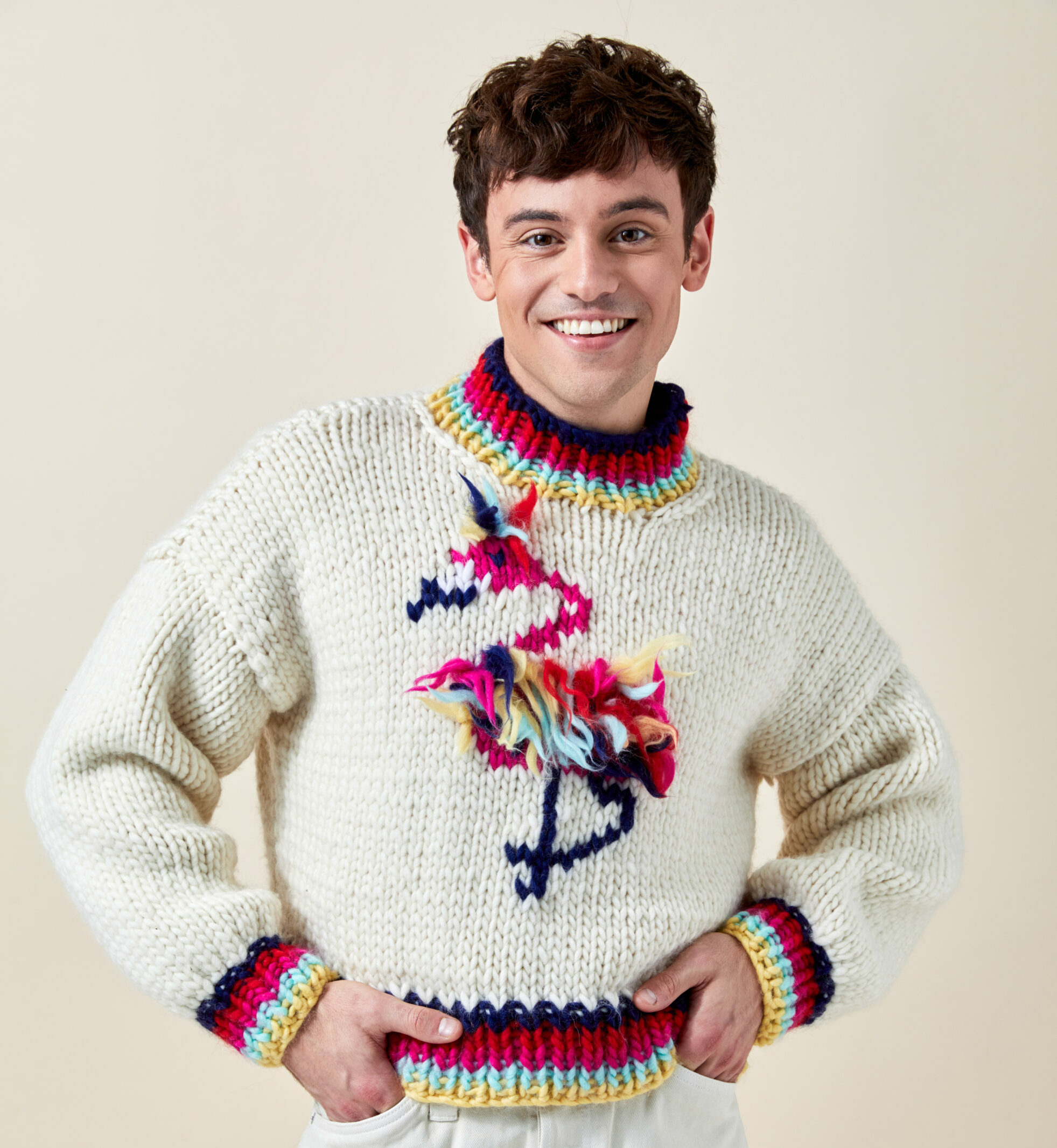 Within the collection, Made With Love are launching a Christmas jumper and a Christmas stocking in time for the festive period. Each product can be personalised to cater to someone's own style by choosing their own chunky yarn colour.
"Over the past two years, knitting has been my saviour," Tom says. "It's been a form of mindfulness in between training and competing and a way to pass the time while I've been travelling or sat at home during lockdowns. I bring my knitting everywhere and I feel like I've accomplished something every time I make something new. I like to think knitting is making a comeback so I look forward to people giving it a try if they haven't before, making things they can actually wear."
View the full 1896 collection from Made With Love at bytomdaley.com