Summer may be approaching, but British weather can keep you on your toes. These knit vests are a stylish layering option to try.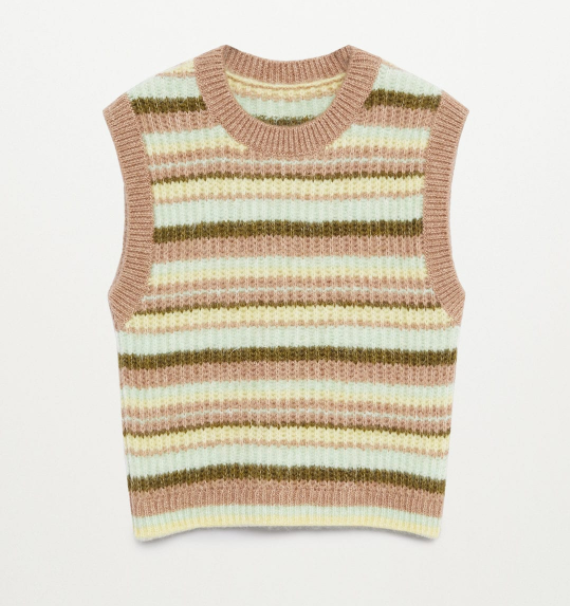 Vest, £29.99, Mango
Pair with boot cut beige jeans and a large belt for '70s style.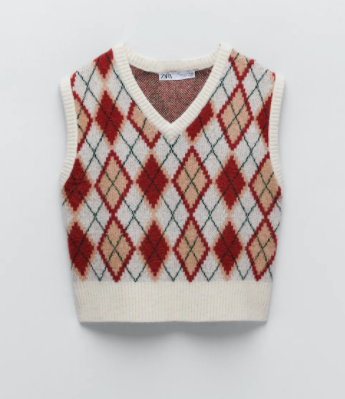 Knit vest, £27.99, Zara
This is ideal for a preppy, tailored look with a white shirt underneath and the collar on show.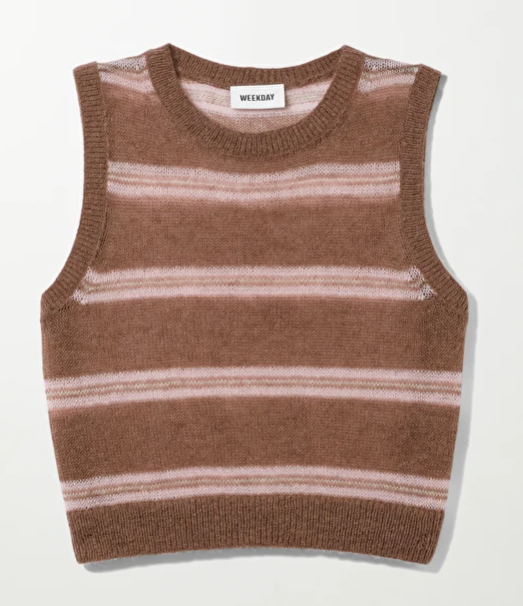 Vest, £30, Weekday
Brown has fast become the go-to neutral over the past few months. This vest, with a gentle stripe, will look brilliant with beige high-waist jeans.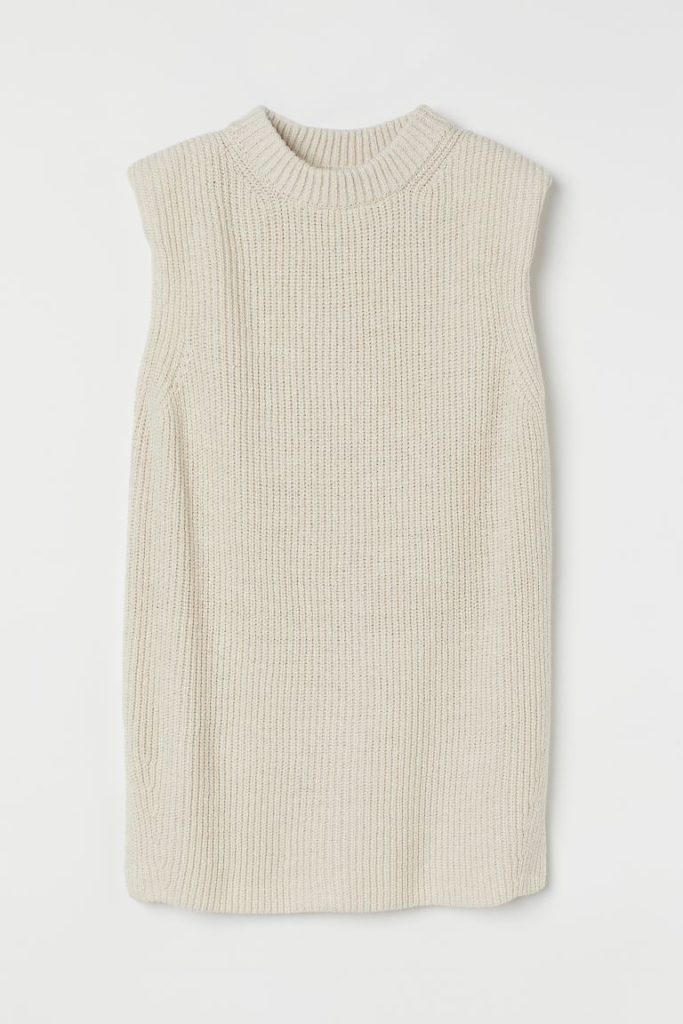 Vest, £29.99, H&M
Knit vests are stylish — oversized even more so. Size up for an effortlessly chic look, worn over your favourite shirt dress.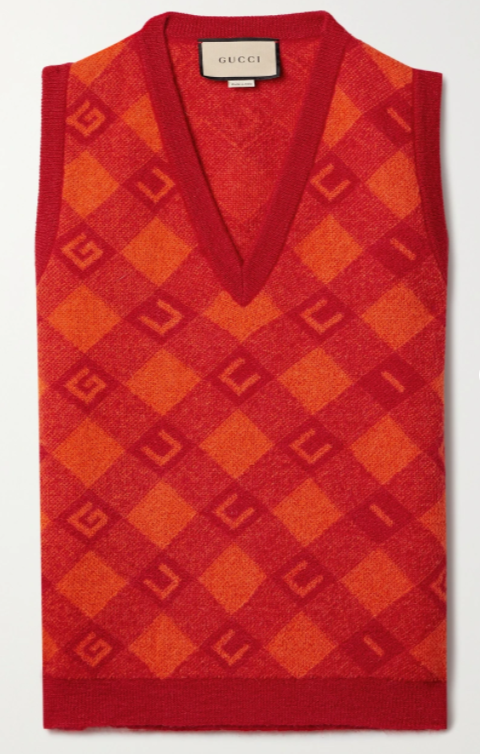 Knit vest, £750, Gucci
Motif branding, harking back to the early noughties, is back. This investment buy manages to mix subtle branding (because no one wants to look like a walking advertisement) and bold summer colours.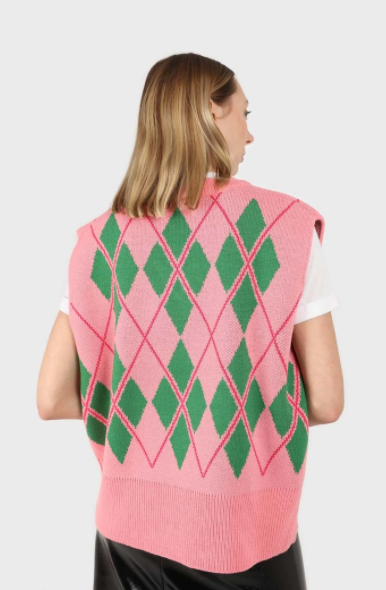 Knit vest, £55, Glassworks
Not just for golf fans. This style, with its argyle pattern and baby pink colour are a winning combination.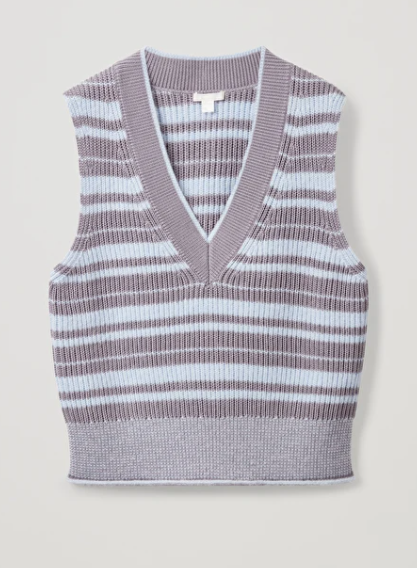 Vest, £59, Cos
This cool-toned knit vest would look heavenly worn with wide leg trousers and trainers.