We are always looking for ways to spice up life in lockdown. What better way to do that than by bringing all-natural face mask spa treatments from the Scottish Highlands to your living room?
ishga, spa partner for some of the UK's leading spas and face mask creators, has curated a Spa at Home Collection. Featuring the brand's hero products, it brings a refreshing wellness experience from the rolling green hills of Scotland, to the comfort of your own home.
Director, Leon Trayling said, "We believe your wellbeing should always be a priority, especially during uncertain and stressful times like these. The ishga Spa at Home Collection gives you the power to enjoy the relaxation and rejuvenation of our spa in your own space."
With uplifting and soothing essential oils infused into face mask items and more, the range is certified organic by the Soil Association. It features what is known as Fucus Serratus Extract, or ishga's potent seaweed extract expertly blended with a combination of skin hydrating and nurturing ingredients.
These are your ishga essentials…
Invigorating Organic body Oil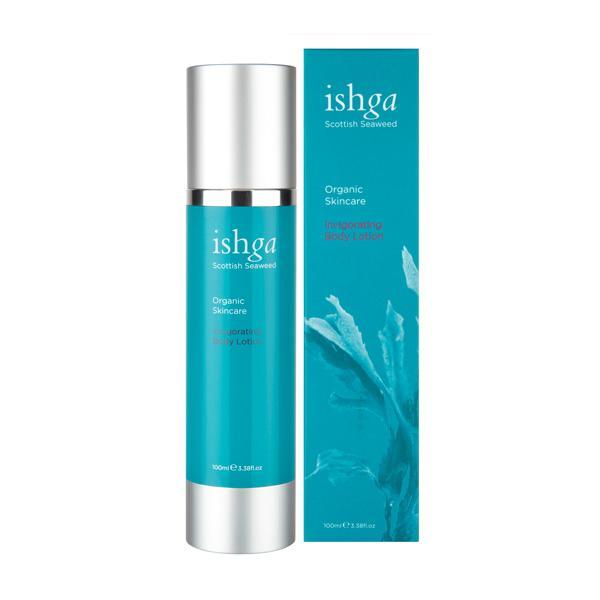 Packed with sustainably sourced Scottish seaweed to moisturise dry skin whilst stimulating, revitalising and repairing.
Hebridean Sea Salt Scrub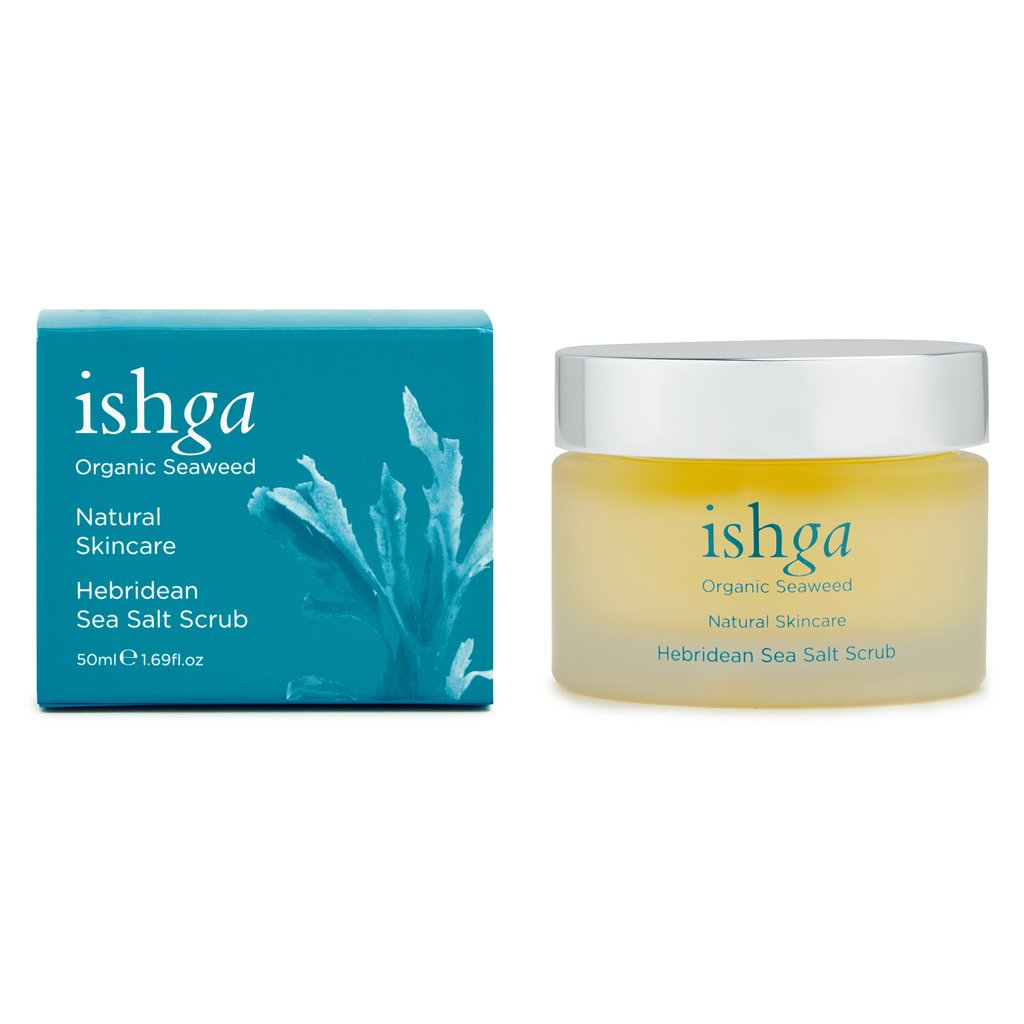 Much like a face mask, this pure, natural and unrefined scrub can be applied and left for up to ten minutes for glowing results. Its sea salt base retains over 60 naturally occurring trace elements including potassium, calcium, magnesium and zinc.
Hebridean Dreams Candle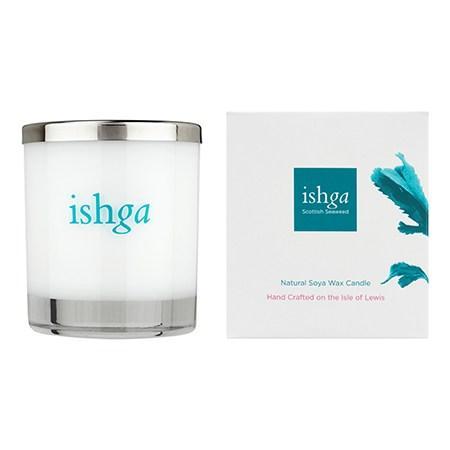 You can't recreate a spa experience without having the perfect aromas. Made from soya wax and hand poured in two stages, this candle is sprinkled with Hebridean seaweed that brings the calmness and serenity of Scottish seas to any setting.
Relaxing Bath Salts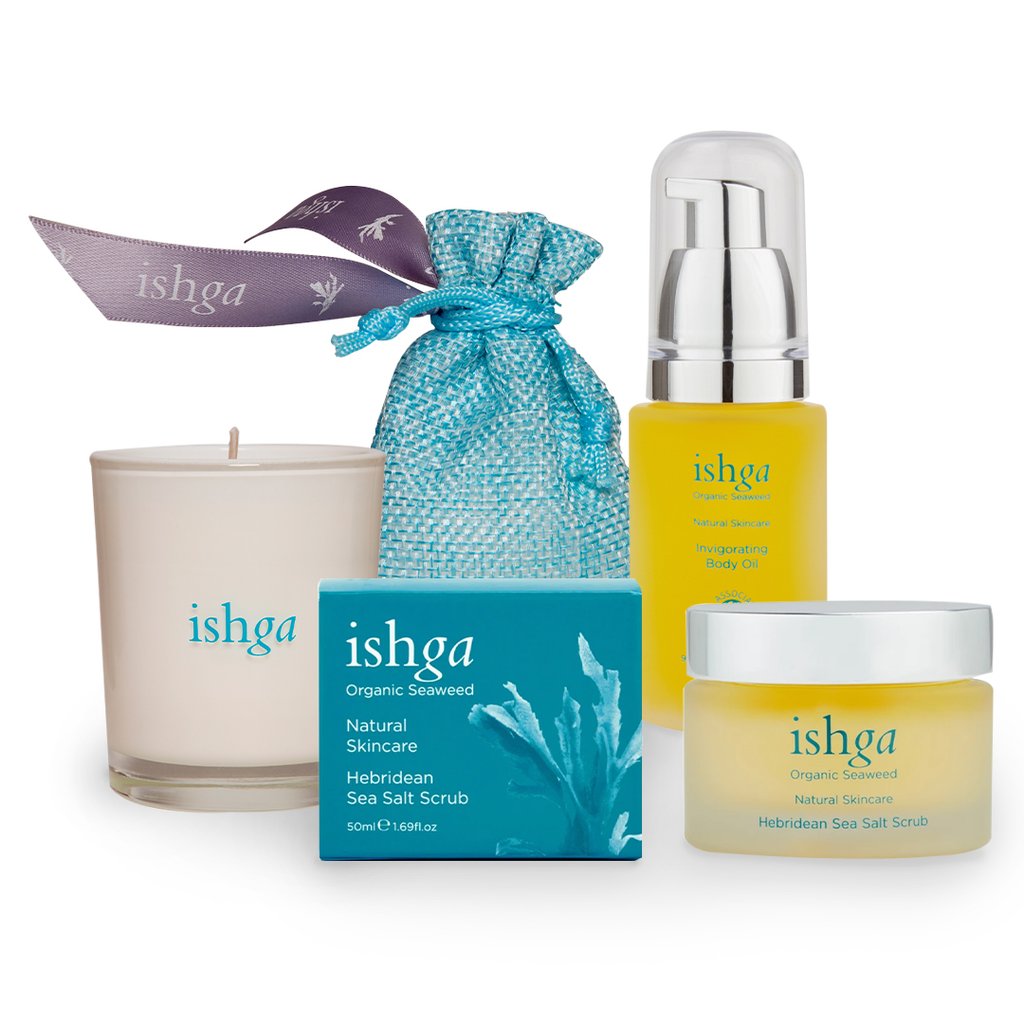 Relax and unwind with Hebridean salt to rejuvenate and stimulate skin. This organic and delicate blend boasts the ishga soothing signature scent, taking you away from the hustle and bustle of mainland living and transporting you to a world of crashing seas and meandering hillside paths.
The ishga Spa at-home collection is available for £39 from ishga.com
For more face mask reviews, guides and beauty news, see our Style pages.