Dobbies lead stylist Rebecca Stanton helps you design a Christmas tree that is just as fabulous as you are.
The countdown to Christmas is officially on. Whether you're planning to set up your tree on December 1st or plan to take part in Bring Your Christmas Tree Home Day on the December 12th, Dobbies has some essential styling advice to make sure that your tree looks extra special this year.
Light it up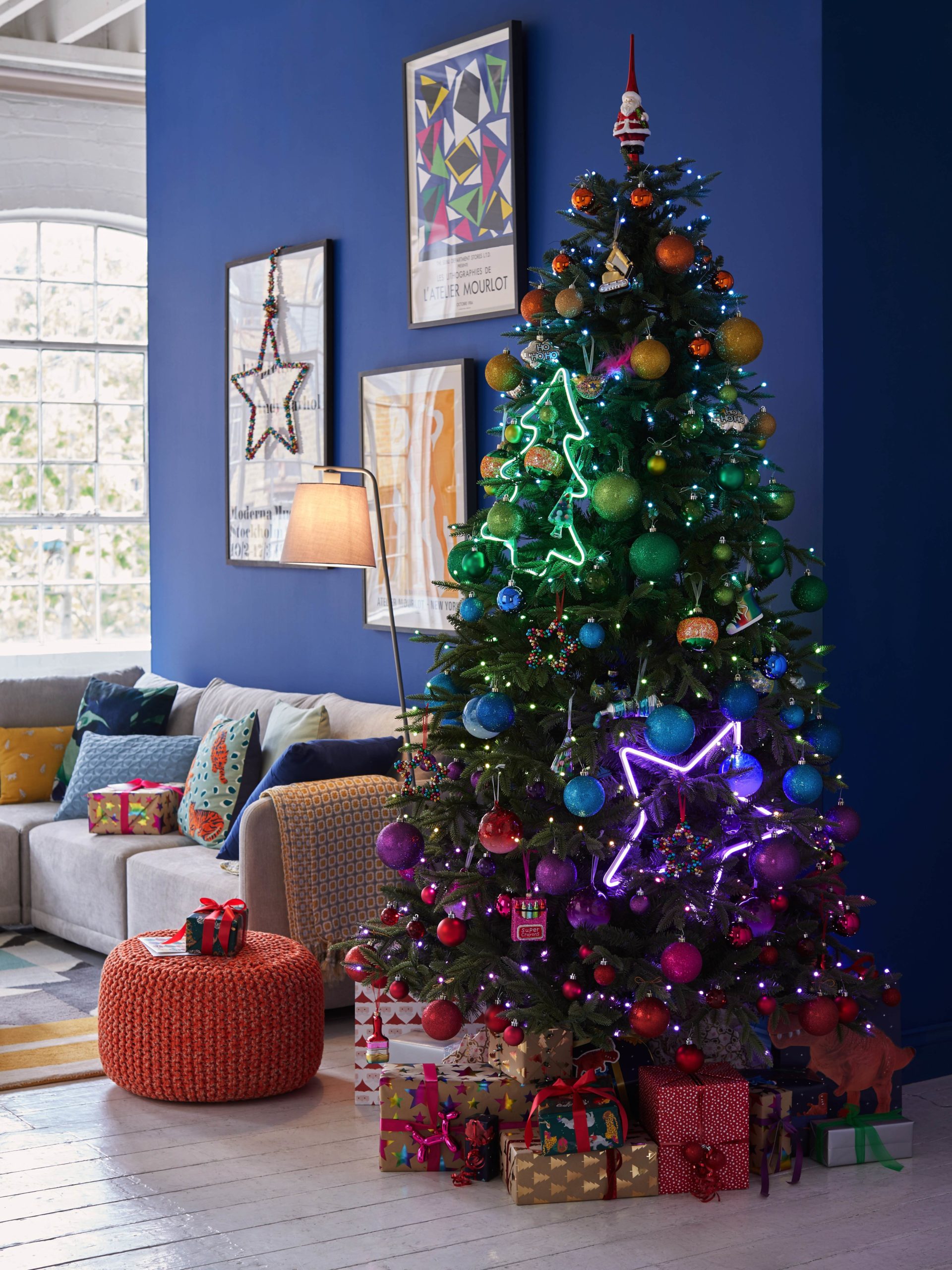 No tree is complete without the twinkling of fairy lights. Use them as the foundation for the rest of your design, wrapping them round the branches before you add anything else. This way, you can see which spots need filled by baubles, ribbons and other décor.
These are the best lengths for the height of your tree.
4ft (1.2m) = 120cm
5ft (1.5m) = 160cm
6ft (1.8m) = 240cm
7ft (2.1m) = 360cm
8ft (2.4m) = 480cm
---
Match your lights with your theme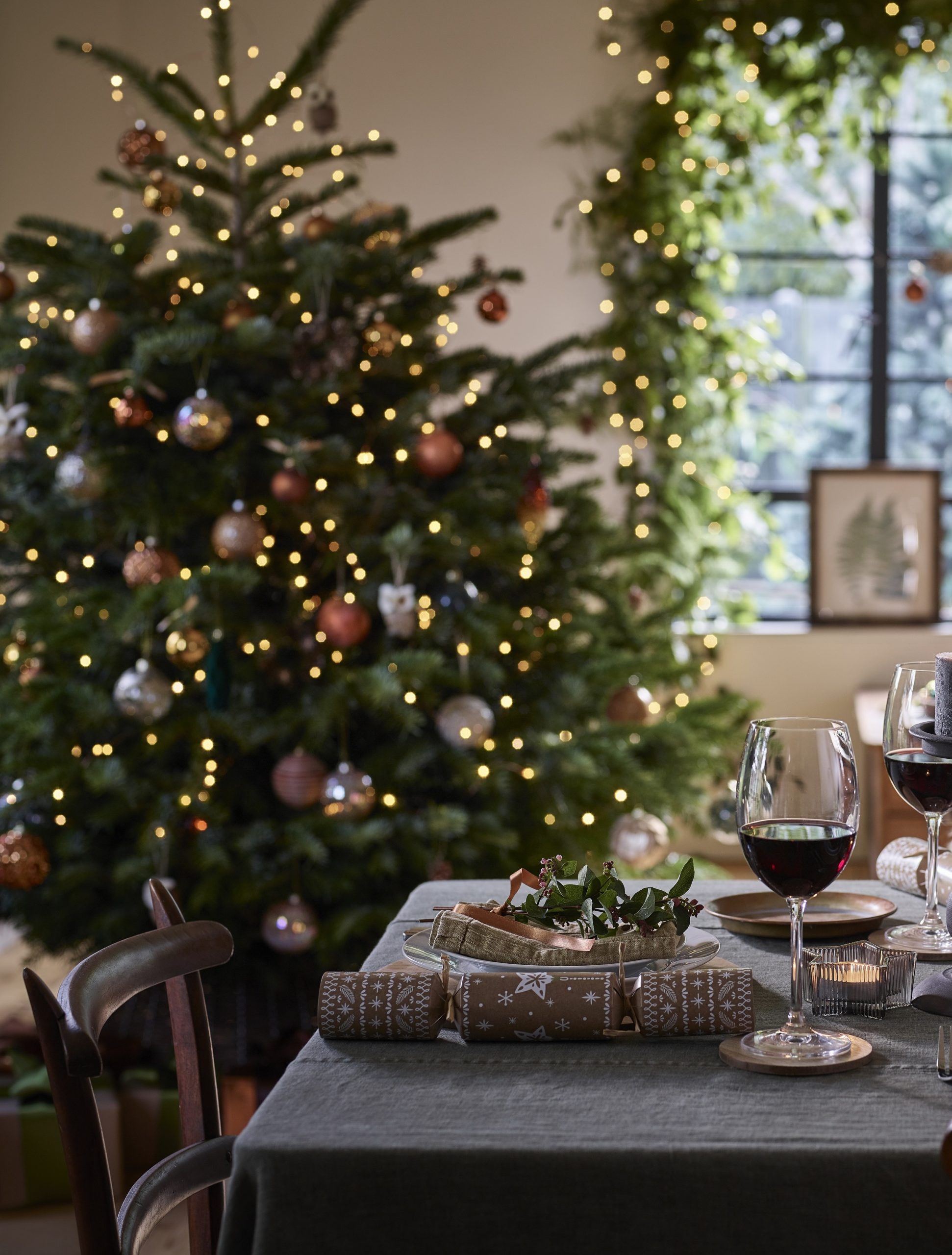 Blue LED lights are best paired with cool tones of blue and purple. Golden lights match sunset schemes with cream, red, burgundy, brown and orange. White lights match crisper looks of silver and white. Offset multi-coloured lights with deep, bold colours for the ultimate glam look.
---
It's all about the shape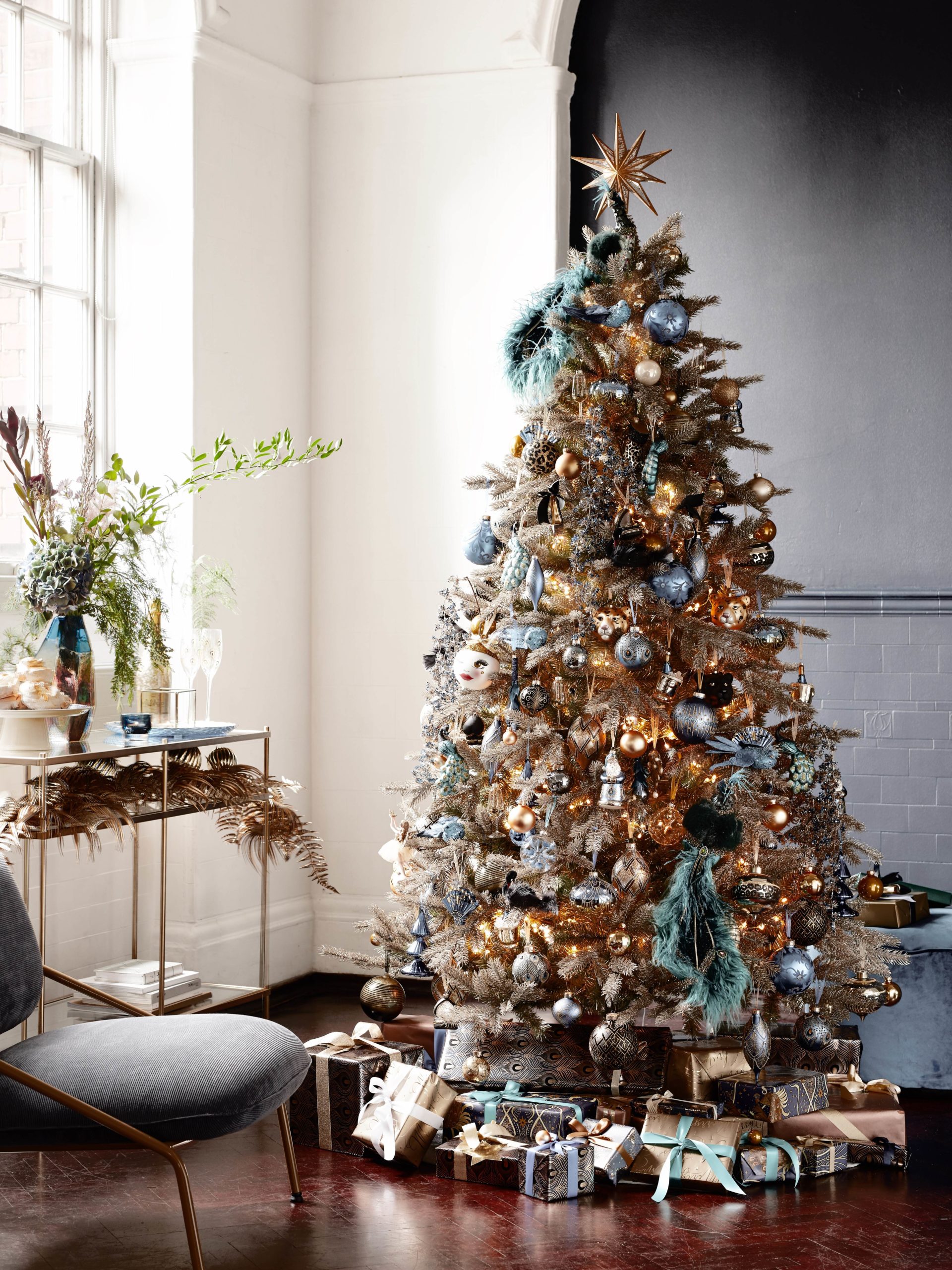 The height, base width and sparseness of your tree should influence your final look.
If you're going for an opulent design, tall with a thin top is your best pick. You want the ornament on the top to be the star of the show.
A glamorous, mid-century modern look suits a fluffier medium-height. This way, you can focus on decorating outer edges with ornaments and baubles as opposed to lacing tinsel and ribbon closer to the trunk.
A minimalistic tree should be tall and sparse with plenty of room to wrap branches with pale ribbon and golden lights. Thinner branches mean you should opt for delicate glass decorations that will reflect natural light.
The classic Christmas red, green and golden statement look works best on a tall tree that has a wide base. Envisage the Jenners tree — just smaller.
---
Beautiful baubles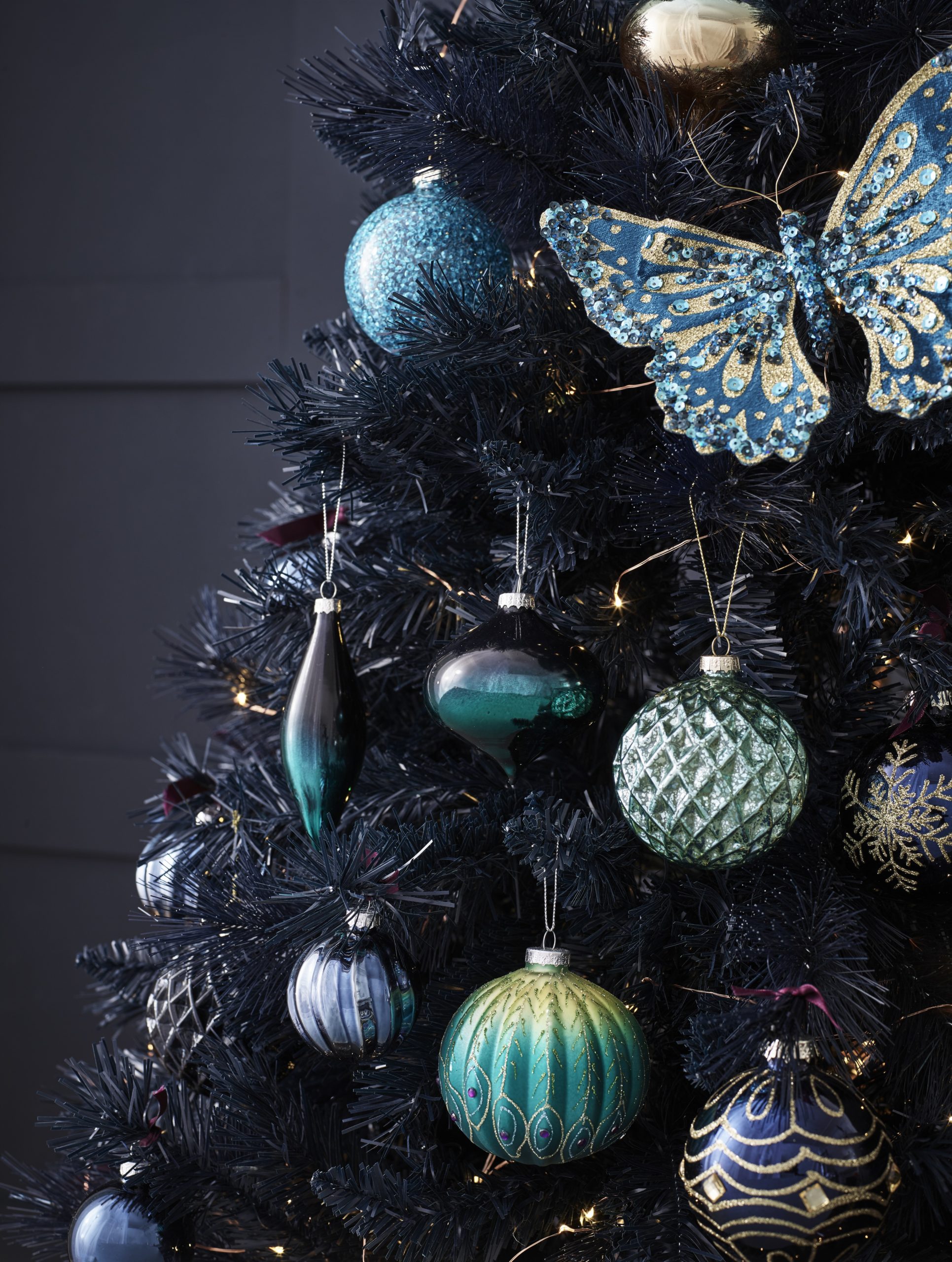 Baubles are your tool to spread colour throughout your tree. Decide on your base colour layer and build from there.
To create a more contemporary look, use extra-large baubles and clusters of smaller baubles together in your tree. Carefully place the larger ones first to ensure your tree feels balanced, then work around those to add in smaller decorations.
If you wire three baubles together using silver floristry wire and attached them deeper on the branch, it helps to fill out your tree and creates are more refined look.
---
Inspired by nature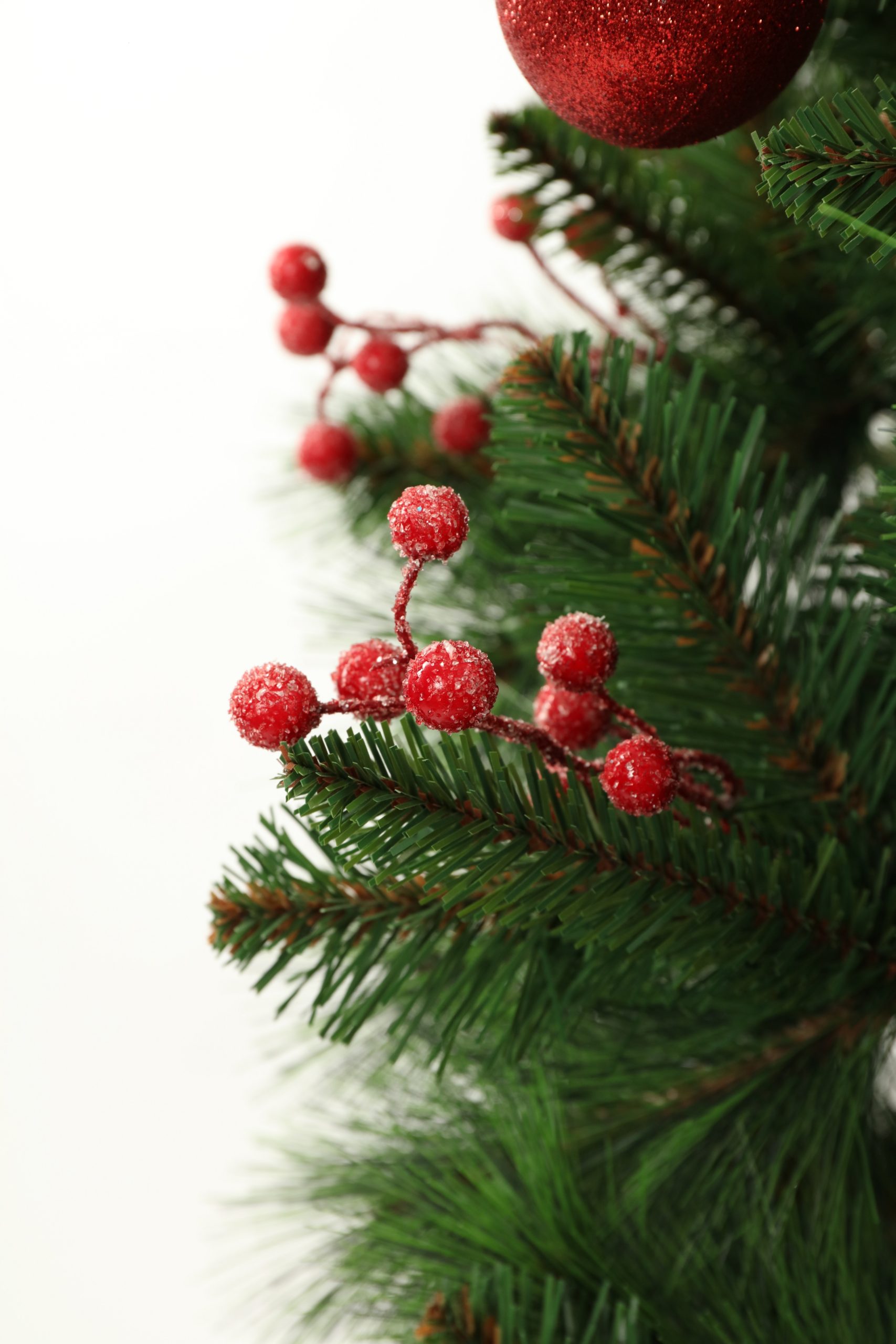 Think outside of the box this year. Try adding some dried flowers or other forest leaves. Lay dried grasses, heather and eucalyptus on branches. Dried, spiced orange slices and cinnamon sticks are gorgeous additions, bringing the natural smell of Christmas to your living room.
Subscribe to Platinum today and get every issue delivered to your door. Or find your local stockist, here.