Looking for the top Christmas decoration trends for this year? Then look no further, as Platinum has the lowdown.
If anyone knows Christmas, it's John Lewis. Every year we wait in anticipation for their iconic Christmas advert, managing to sum up the mood of the nation in five minutes or less.
Si who better to guide our Christmas decoration plans than them? While the festive season may not feel (or be) the same as normal due to these unprecedented times, the spirit of the season lives on.
This year, the decorating themes span across several key art movements, from Impressionism and the Renaissance, right through to Pop Art.
"This year we have delved into and found inspiration in many art movements from around the world to offer a fun and alternative look at festive decorating," says John Lewis Christmas Buyer Dan Cooper in a release.
"All our planning however could never have predicted the changes that have taken place over the past few months. We're seeing many of our customers turning their hands to crafting, learning new skills and reconnecting with their communities."
He continues, saying, "This year we believe it's more important than ever to celebrate every moment we can and spread joy where possible."
 Impressionism
The Impressionist movement of the 1870s and 80s were based on the idea of light movements, moving without seeing or catching them in time. The collection features materials that bounce the light, a barley-there hint of what could be. Think tarnished silver, tinted glass and soft silver. The colour palette has a neutral base, with light blues, teal and lilac sprinkled through the tree decorations.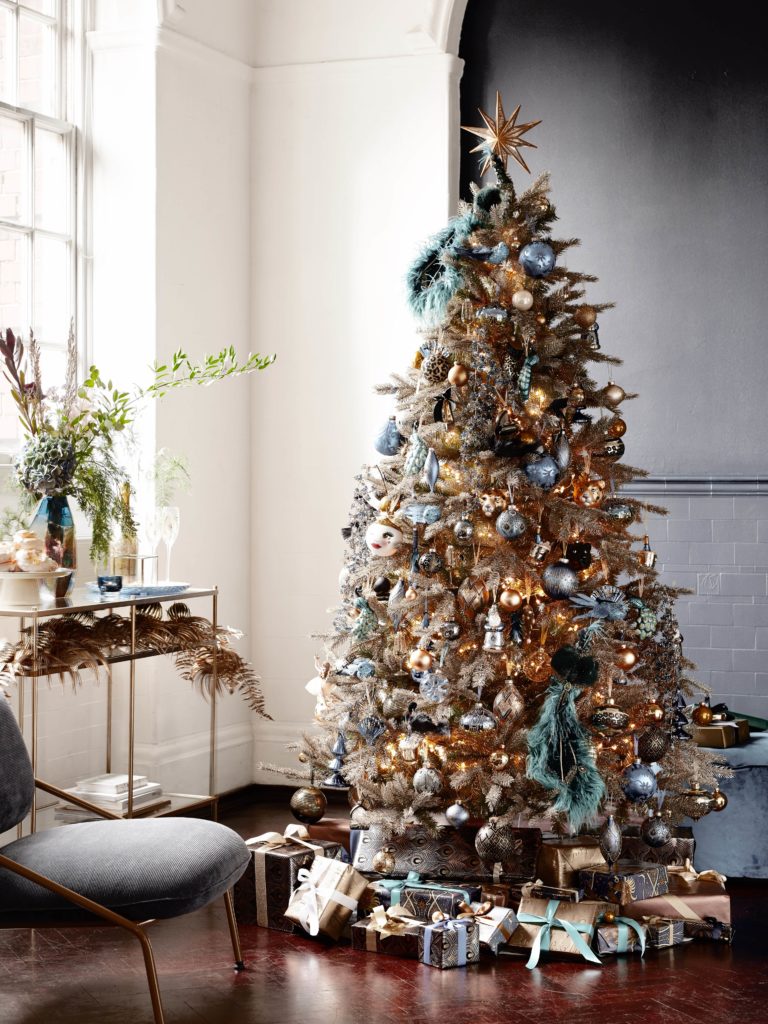 Art Nouveau
Oh Art Nouveau — a favourite by all. John Lewis describes this theme's style as "opulent with rich materials and extravagant accessories, as well as bold characters, such as peacocks and animal prints that are featured throughout the decorations". Think soft and warming blues, your best glassware and warming gold centrepieces.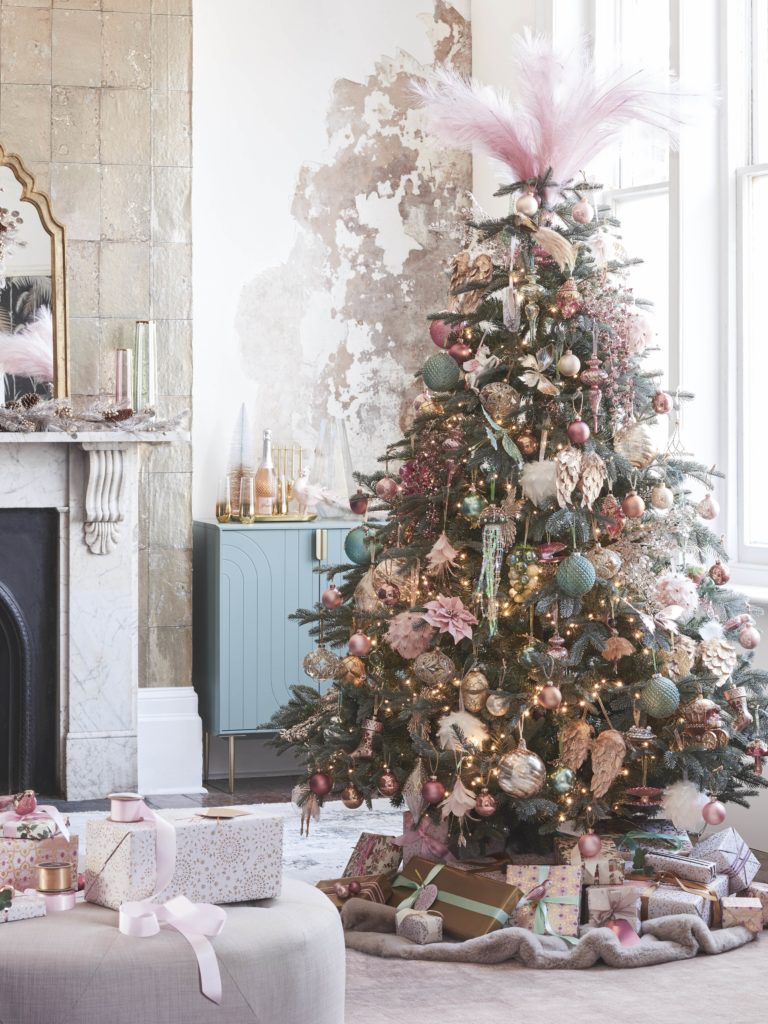 Renaissance
Drama! Feathers! Pearls! Use the lot, and then some. With a nod to sculpture, this trend focuses on soft pinks, a splash of blue and greenery sprinkled everywhere. John Lewis describes this trend as "ideal for the glamorous city living customer that enjoys hosting beautiful, indulgent dinners at home". We like to think of it as if Patsy Stone did a tamed-down Christmas, with enough fizz and a strawberry in each cocktail glass.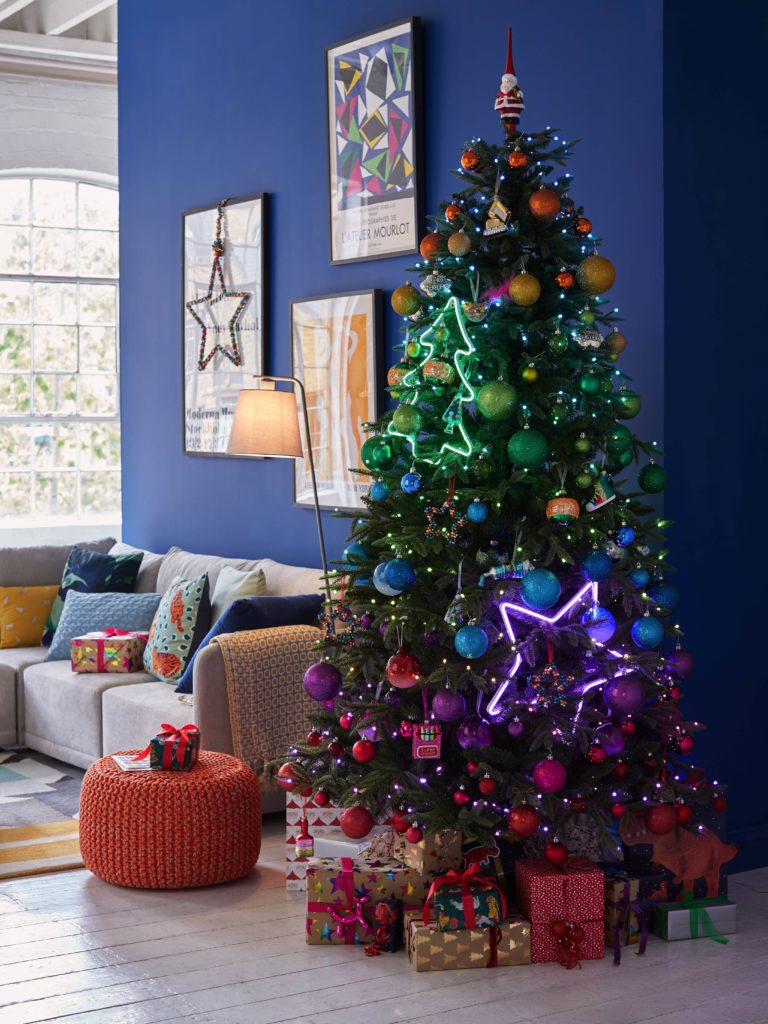 Pop Art
Probably the most tongue-in-cheek of the Christmas trends, and we love it for it. After this year, this adds that extra cheekiness back into Christmas. Experiment with neon lights, foils, beading and metallic. And remember, there's no such thing as too many sequins.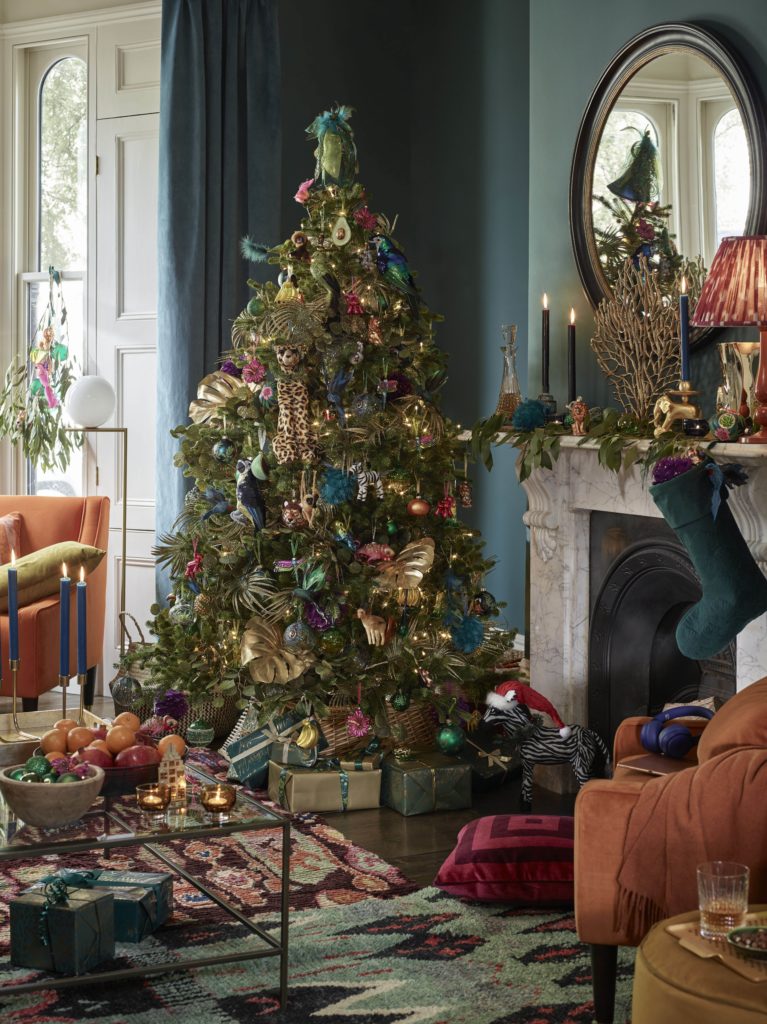 Post-Impressionism
Inspired by "the reaction against Impressionists' concern for the naturalistic depiction of light colour", according to the release. "Think bold mosaics, hand blown glass and painted ceramics with embroidered stockings and alternative tree toppers," it adds. For us, we say focus on geometric forms and bright, vivid colours for an extra pop. Almost tropic-inspired, with exotic birds, animals and even insects.