When it comes to making your garden look colourful and vibrant in autumn, it's hard to beat a perfectly-done autumn hanging basket. Whether you like yours with artful trailing plants or packed full of bright blooms, there are plants that will last throughout the autumn and even into winter to keep your garden looking fresh, neat and joyous. Here are some of our top tips…
More colour, more character
The aim is to create a beautiful ball of colour, texture and scent. Fashions come and go but
winter pansies, primroses, cyclamen and polyanthus offer a colourful display into the autumn.
Crocus, buxus (box), hedera (ivy), primula (primulas and polyanthus), viola and erica carnea (winter-flowering heathers) also make for a fantastic winter garden.
Put upright plants in the middle and cascading plants outside for a showstopping basket.
Location, location, location
Where do you want your basket to hang? Firstly, make sure hooks are fixed securely. Keep away from strong winds and avoid the rainy side of the house to allow your basket to gain as much sun as possible, even in the autumn.
Also, choose materials well. Metal, wooden or plastic frame? Half or full circle design? Would you like removable slots for positioning plants? These are all things to consider when hanging your basket out.
Stronger lining, healthier plants
Line your autumn hanging basket with sphagnum moss or ready-made liners, fill with peat-free multi-purpose compost and water-retentive granules. Cut holes, push plants through and clip them in. If you like to grow your plants from seed, then cut up some capillary matting. Place a pot saucer in the bottom to stop water from leaking.
Keep the soil moist
Plants need extra moisture prior to frost in the winter. This allows the plant to insulate itself, while getting much-needed moisture that can't be absorbed once the frosty weather sets in. As well as this, wet soil retains more heat than dry soil.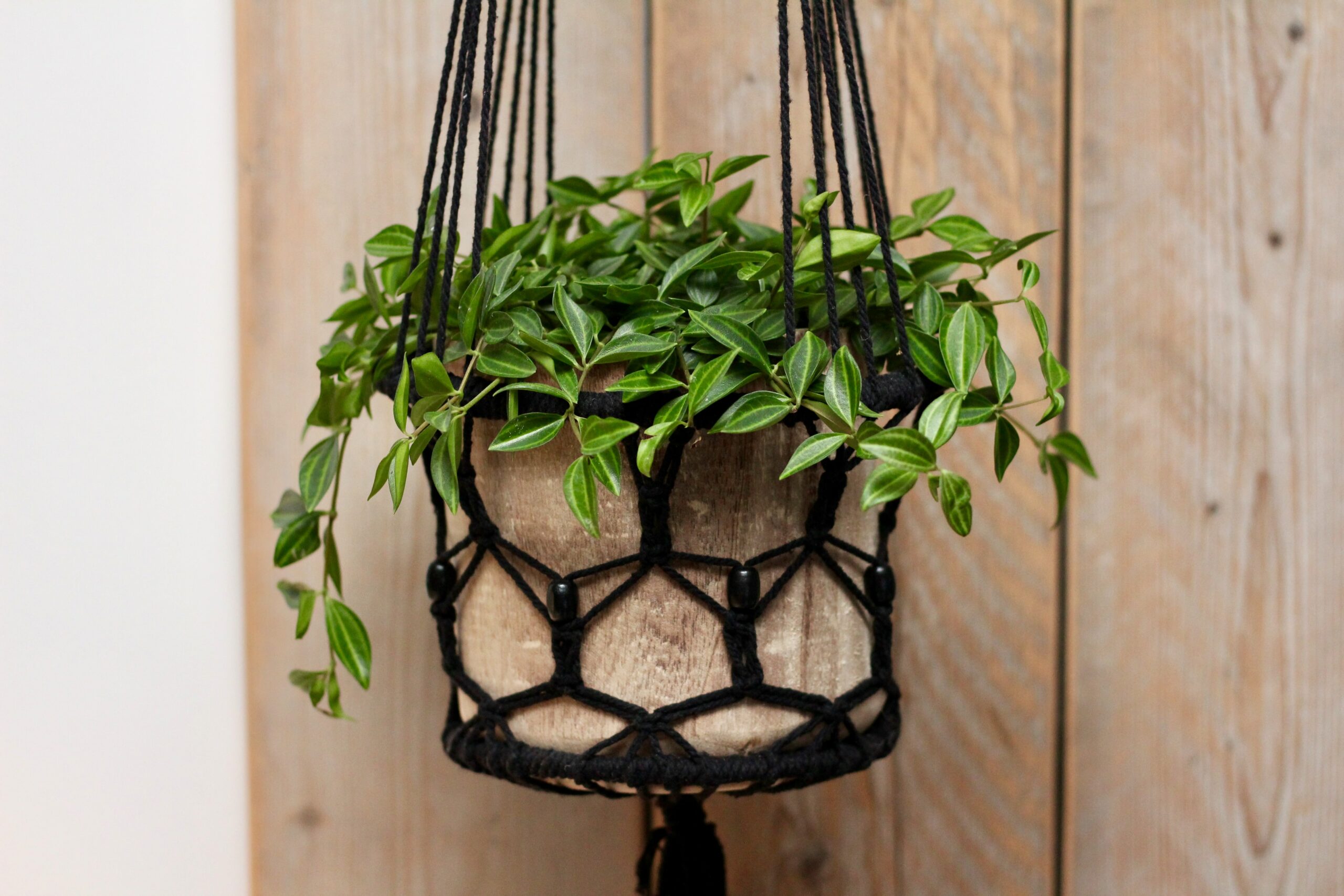 Bring the outdoors, in
If your plants are suffering in the colder climes, why not bring the joy of hanging plants indoors. They can help brighten your space and are scientifically proven to help improve air quality and mood.
Read more of our home and garden ideas and inspiration here!