Not only will these high-end journals encourage you to write down thoughts, feelings and stories to alleviate stress, they make for a perfect gift.
Luxury stationery company, Bark & Rock has combined nature and craftsmanship to create a line of luxurious journals, notebooks, and photo albums. The handmade journals take over four days to create and last a lifetime.
We have put together a selection of our favourite wooden journals and diaries made from luxury veneer and handmade in the Surrey workshop.
For Her
Birch Wild Burr
£190 at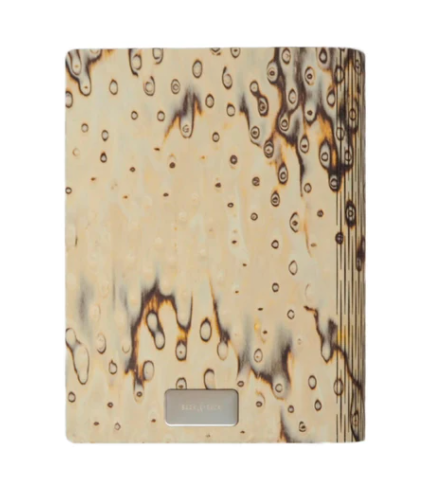 One of our favourite journals, this will look great in your handbag and is sustainable, too. The veneer used comes from the most distinctive and rare Karelia Birch trees of Finland. Its colours and style are drawn from the finely etched lines and decorative burrs of the trees — created by the unique soils that they grow in. Bark & Rock use multiple layers of recycled wood that is only felled in the mid-winter due to tight controls around its use.
---
For Him
Ebony Amara
£200 at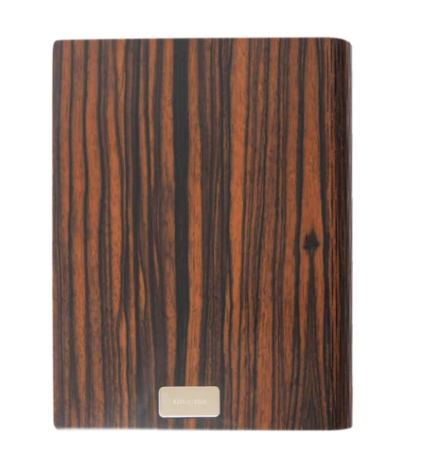 What do you get for the man who has everything? Well, this book is part of the limited edition range. Its exquisite wood is taken from the Indian Ebony or Ceylon Ebony trees native to Southern India and Sri Lanka. This wood is noted for its heavy fine-grained heartwood, ranging in colour from densely dark shades of black through to warm browns.
---
For the Highflyer
Bubinga Kewazinga
£220 at barkandrock.com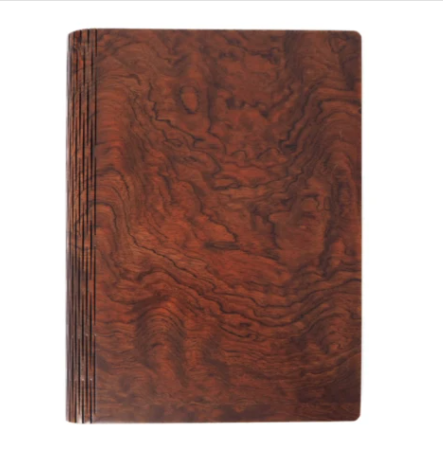 This wood originates from Equatorial Africa. The exotic wood is reminiscent of rosewood and ranges from pink-red to a darker red-brown with hues of violets and black. The sapwood is a paler yellow colour that creates a striking contrast.
---
For the Traditionalist
Oak Cluster
£250 at barkandrock.com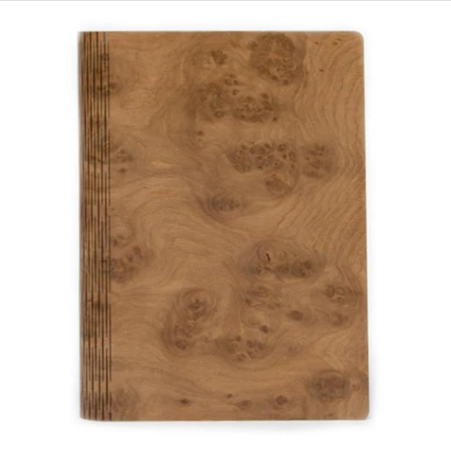 For those who want a more traditional wood, the Oak Cluster features distinctive classical swirls with intricate burr areas. The wood for these journals comefrom either Europe, Asia or North America, the trees reach heights of more than 40 metres and their wood is highly prized worldwide for its resilience, strength and beauty.
---
Truly British
Brown Oak Burr
£250 and barkandrock.com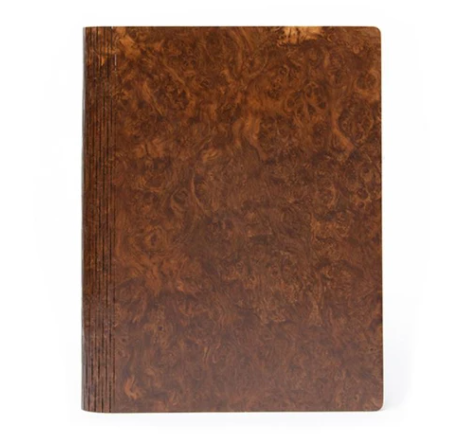 This brown oak wood can only be found around the M25 of England in the Home Counties. This wood is cut from logs that have been affected by an unusual bracket fungus commonly known as 'beefsteak' due to its livid, red colour. The infected wood develops brown rot, which darkens its tone — provided it's harvested from the wild before the rot sets in fully. These are popular due to the classic patterning combined with a salvage and naturally recycled appeal.