Indoor greenery can quickly transform the look and feel of any room in your home and as our appetite for houseplants continues to grow, so does the on-trend range at the UK's leading garden retailer, Dobbies.
With autumn on the horizon, waving goodbye to summer doesn't have to mean the end of gorgeous greenery at home. Houseplants are low maintenance and contemporary additions which, thanks to LED lighting, will instantly brighten up a desk or dark corner.
We teamed up with Dobbies to bring you some gorgeous houseplant looks.
Large Potted Plants
Bold and beautiful, these lush and leafy plants will breathe new life into any small space. One large floor plant such as a Dobbies' Codiaeum and the ever-popular Calathea, will create a foliage focal point or add to an indoor jungle theme.
We recommend pairing with neutral concrete planters to take on a supporting role and allow the greenery to truly become the star of the show.
Photographed: Codiaeum plant £89.99, Vriesea plant £12.99, Calathea plant £69.99, Capi Pot £64.99, Philodendron plant £59.99, Capi pot £29.99.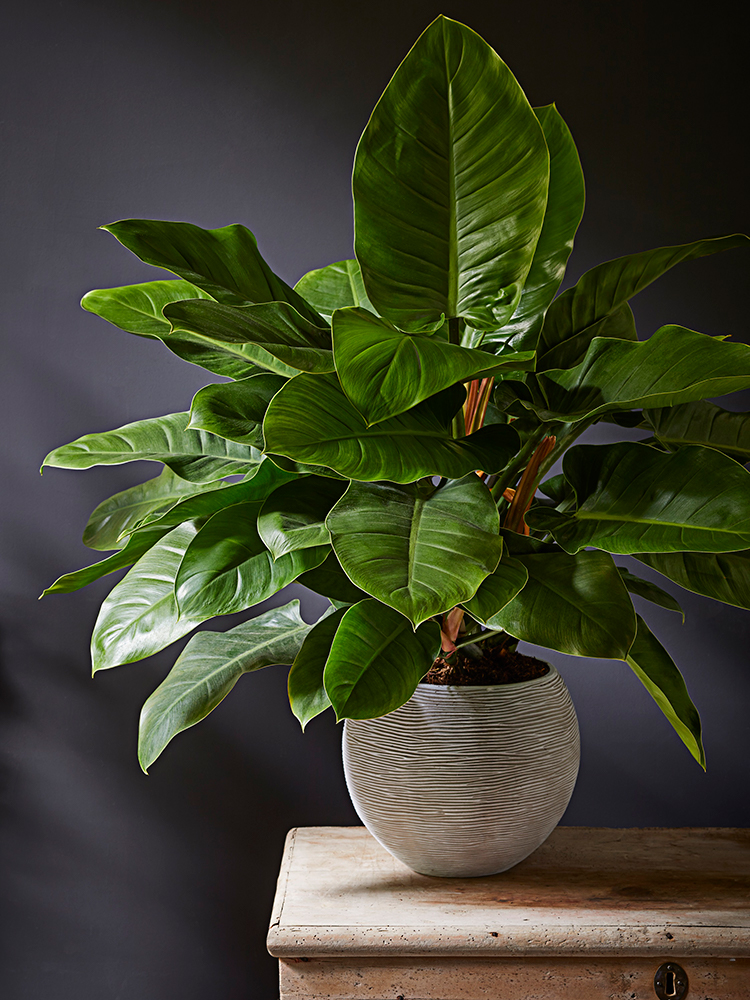 Cacti Planters
From cute minis to statement floor cacti, there's a succulent to suit every home.
If you're short on space and want to add some character to your home office, Dobbies' cute-as-can-be animal pots fit the brief perfectly. Position in groups for maximum charm and impact. Offering a sculptural effect with minimal effort, the larger cacti planters below will help to complete a more industrial look.
Photographed: Succulent in animal pot £4.99, Cacti Mixed Planter £54.99.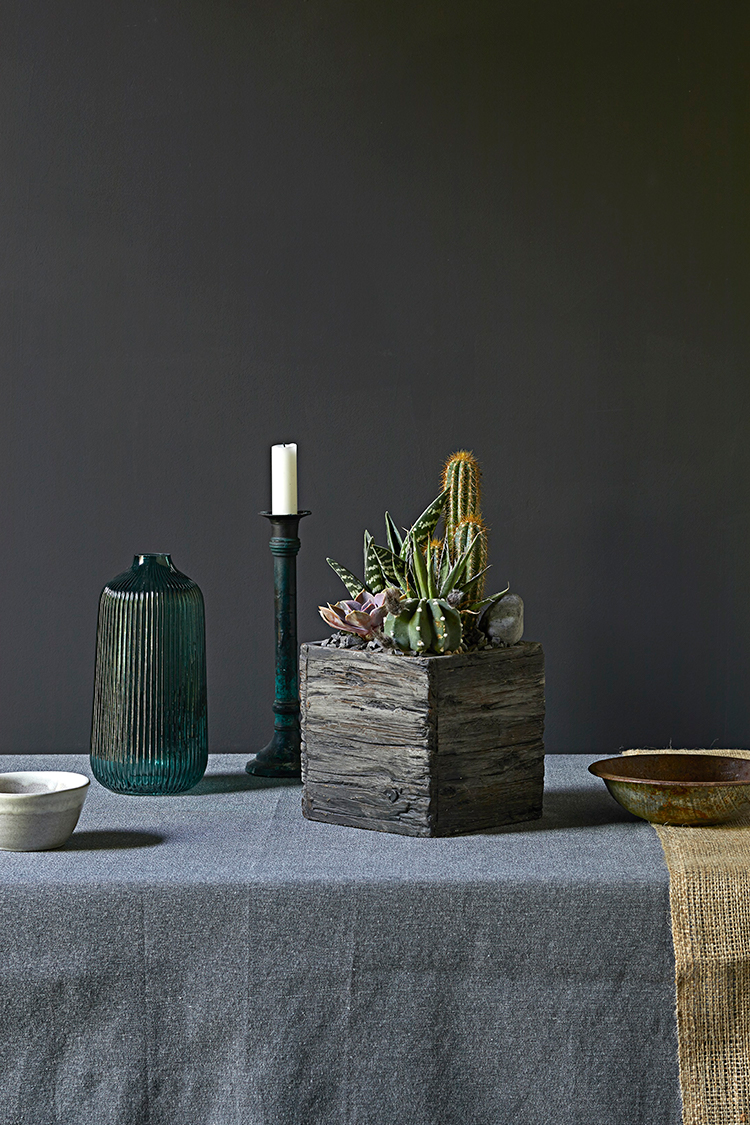 The classic terrarium
Grow your own miniature "garden in a glass" for a unique addition to your home. Starting from £19.99 at Dobbies, the terrarium will make for a decorative centrepiece on your dining table or an eye-catching welcome perched on a hallway side table.
A closed terrarium enhances a tropical atmosphere — suitable for ferns, moss and Baby's Tears. Open terrariums are better matched to floras such as succulents and air plants — these can't handle too much moisture.
Photographed: Glass Terrarium £79.99, Bromeliad plant £12.99, Capi groove pot £7.99, Bromeliad Vriesea foliage £12.99, in Capi pot £8.99.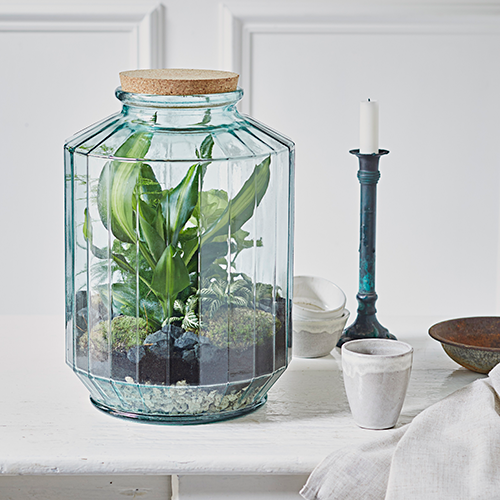 Beautiful Bromeliads
A striking plant with an exotic feel, the Bromeliad boasts beautiful arched leaves that nurture stunning long-lasting flowers. Set against a block colour backdrop to make it really pop. Adding a sense of simplistic grandeur without the price tag, they are available at Dobbies from just £14.99.
Photographed: Bromeliad Vriesea foliage £14.99, in Capi pot £8.99 Bromeliad Achemea blue rain £14.99, Vriesea foliage £14.99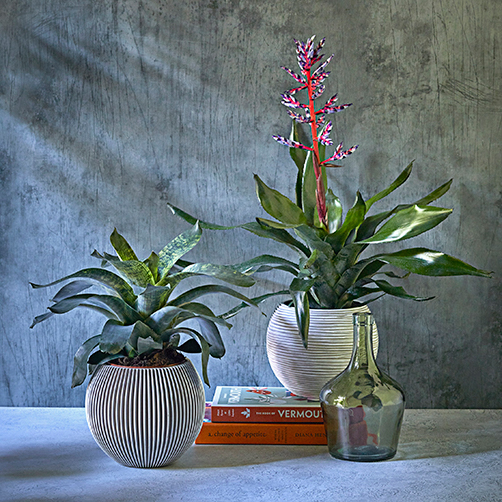 Fabulous Ficus
These miniature indoor Bonsai trees have a distinctive Japanese style and will bring a calming touch of nature into your home. Keep them looking their best by giving them a regular prune and keep them happy with frequent watering to avoid soil drying out. These evergreen plants are ideal for a minimalist style.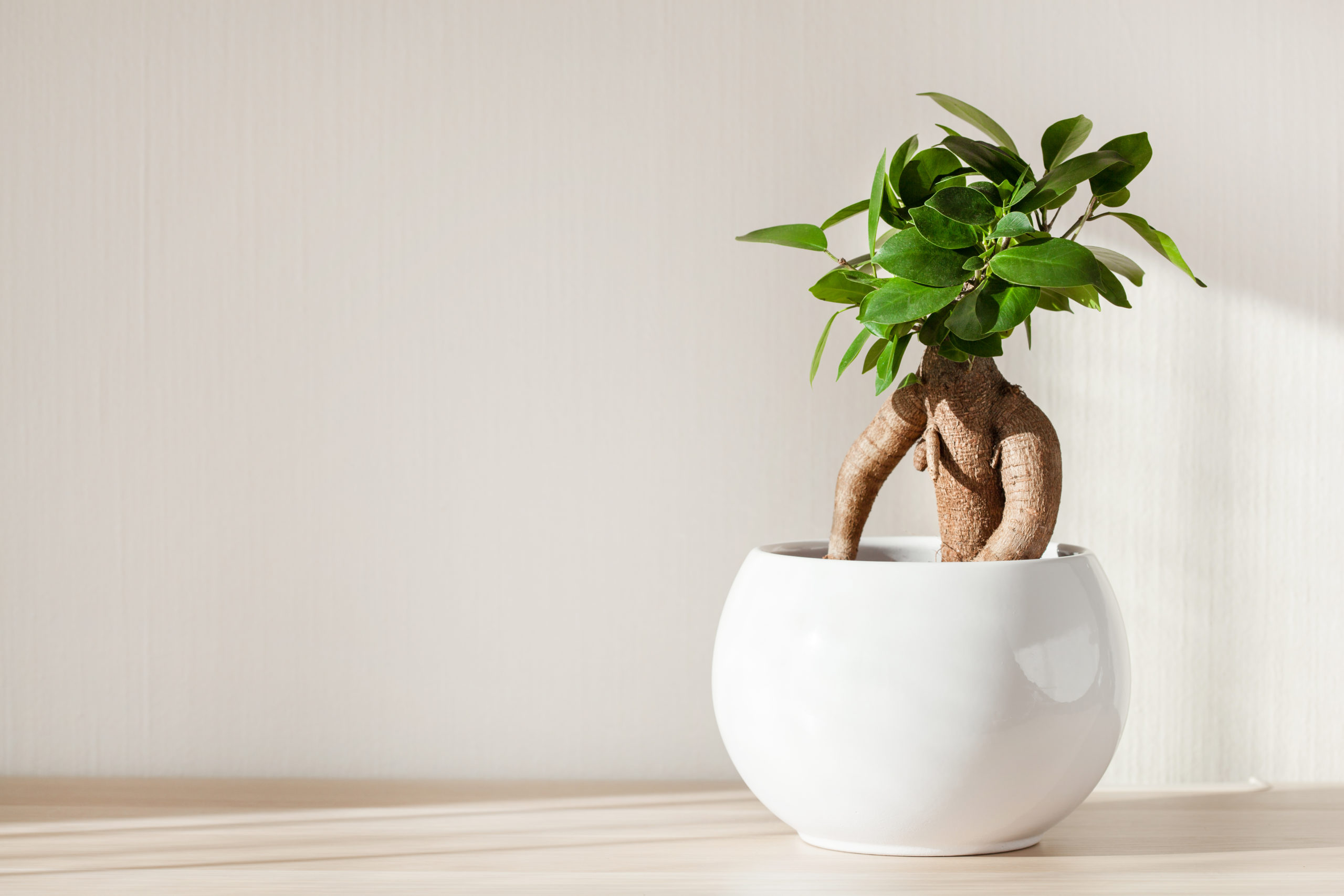 For more homes and gardens inspiration, head to our style archives.