While we're staying at home more than ever, many of us are getting green-fingered, so here's how to order plants online.
It's the prime time to be out in your garden as summer approaches, and ordering plants online has never been easier.
Whilst garden centres may be closed and social distancing health measures remain in place, due to COVID-19, try these outlets for your plants purchasing needs. What's more, many of us are turning our hand at growing our own produce. From herbs to start your own garden kitchen, to vegetables perfect for future autumn meals, you can try it all.
Here are the best retailers for ordering plants online, but do remember, all sites will be experiencing high volumes of traffic. So we've noted where you may experience delays or restrictions.
Blooming Direct
Blooming Direct, a trading name of You Garden (see below), offers a great selection of plants — including flowering bulbs, patio plants, shrub roses, pond plants. As well as fruits, vegetables and herbs. Due to being in high demand, please allow up to 14 days for delivery.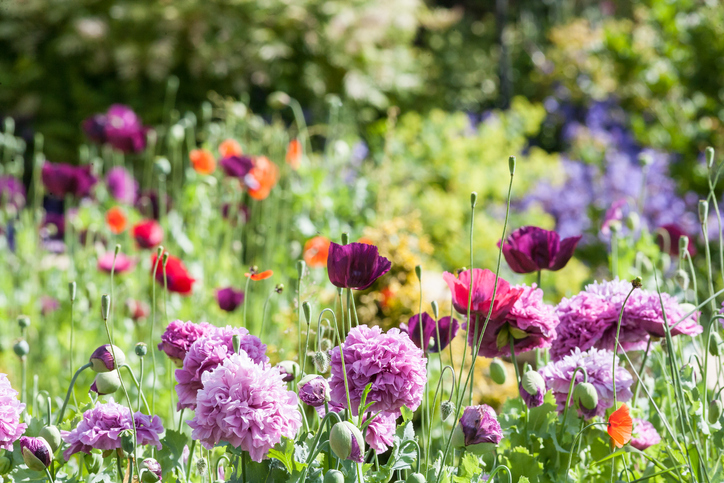 Dobies
Whether you're looking for vegetable plants or seeds, flower bulbs, bedding plants, perennial plants or trees and shrubs, head to Dobies. When we had a browse, we found a good range still in stock. Please note, orders are currently taking longer than usual. If ordering seeds, they are generally being despatched in 7-10 days, while other goods are taking up to 28 days.
Suttons
Royal Warrant holder Suttons is still accepting orders online. Ideal for buying plants, vegetable and flower seeds. There is a queuing system in place — but you won't have to wait too long. The website has also undergone 'essential maintenance' due to 'online demand for gardening products being particularly high'. Orders are currently taking longer than usual to get processed and delivered, so remember when ordering.
You Garden
Similarly to Blooming Direct, You Garden stocks a great range of garden plants and seeds. They also sell bulbs, trees, shrubs and even fruit trees. As well as essentials like compost, lawn-care, fertilisers, and pots and planters — plus garden furniture and tools. Expect 14 days for delivery of your gardening goods.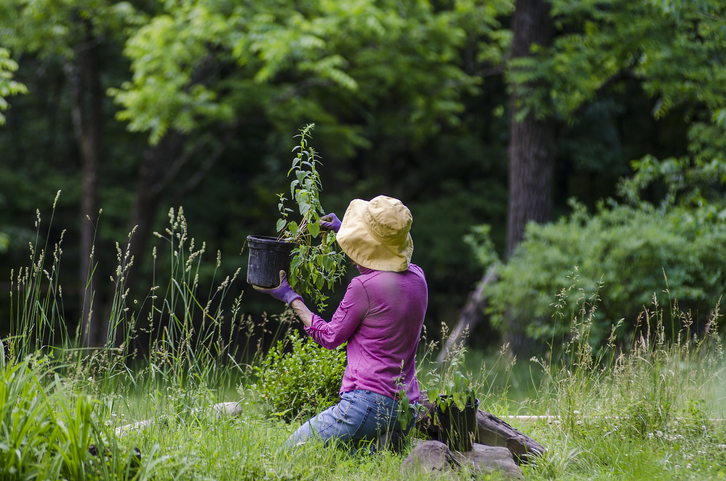 Bloombox Club
If you're looking for houseplants, Bloombox Club is the place to virtually visit. Created by Dr of Psychology Katie Cooper, Bloombox Club focuses on indoor plants to 'help you breathe, restore and boost your mind'. The online site also offers a plant subscription service — you'll have an indoor jungle in no time. Please note, there is said to be a 'short delays due to extra demand on couriers'.
Dobbies Garden Centres
While Dobbies Garden Centres had to close its doors, you can still buy plants online with a selection of bedding plants, bulbs and seeds. But not everything is in stock. Dobbies said, 'Delivery times may be longer than expected, however we'll be doing all we can to keep any disruption to a minimum. We apologise for any inconvenience this may cause you'.
Thompson & Morgan
A great all-rounder for buying plants online. You can buy lots of plants from Thompson & Morgan, and there is no queueing system in place. The site stocks a great range — including garden plants, flower seeds, flower bulbs, vegetable seeds and houseplants. There are many special offers on the website, and you can also pick up some plant pots and other gardening essentials while you're browsing.
*Please check with your local garden centre to see if they are still able to sell plants either online or via telephone order given the restrictions in place.