Is high-tech beauty worth the effort — and expense? Our beauty expert, Dottie Monaghan, puts tools to the test.
Dottie says that when it comes to beauty treatments at home, some of us may relish a techy gadget more than others, and skincare tools can be a brilliant addition to your beauty routine. Many claim to reduce wrinkles or fine lines, to sculpt the jawline, or to give us glowing skin — the list goes on and on.
Start by assessing your concerns and the result you would like to achieve. Consider the time you want to set aside each week for carrying out the procedure and how long it may take to see results. Remember, nothing will happen overnight and do take into account your budget.
TIA MAS Facial Toning and Cleansing Device, £279, BeGlow
CLAIMS TO: Strengthen and tone facial muscles, reduce the appearance of wrinkles and diminish fine lines.
DOTTIE SAYS: This is a bit of a revolution in at-home sonic skincare, and is my top pick.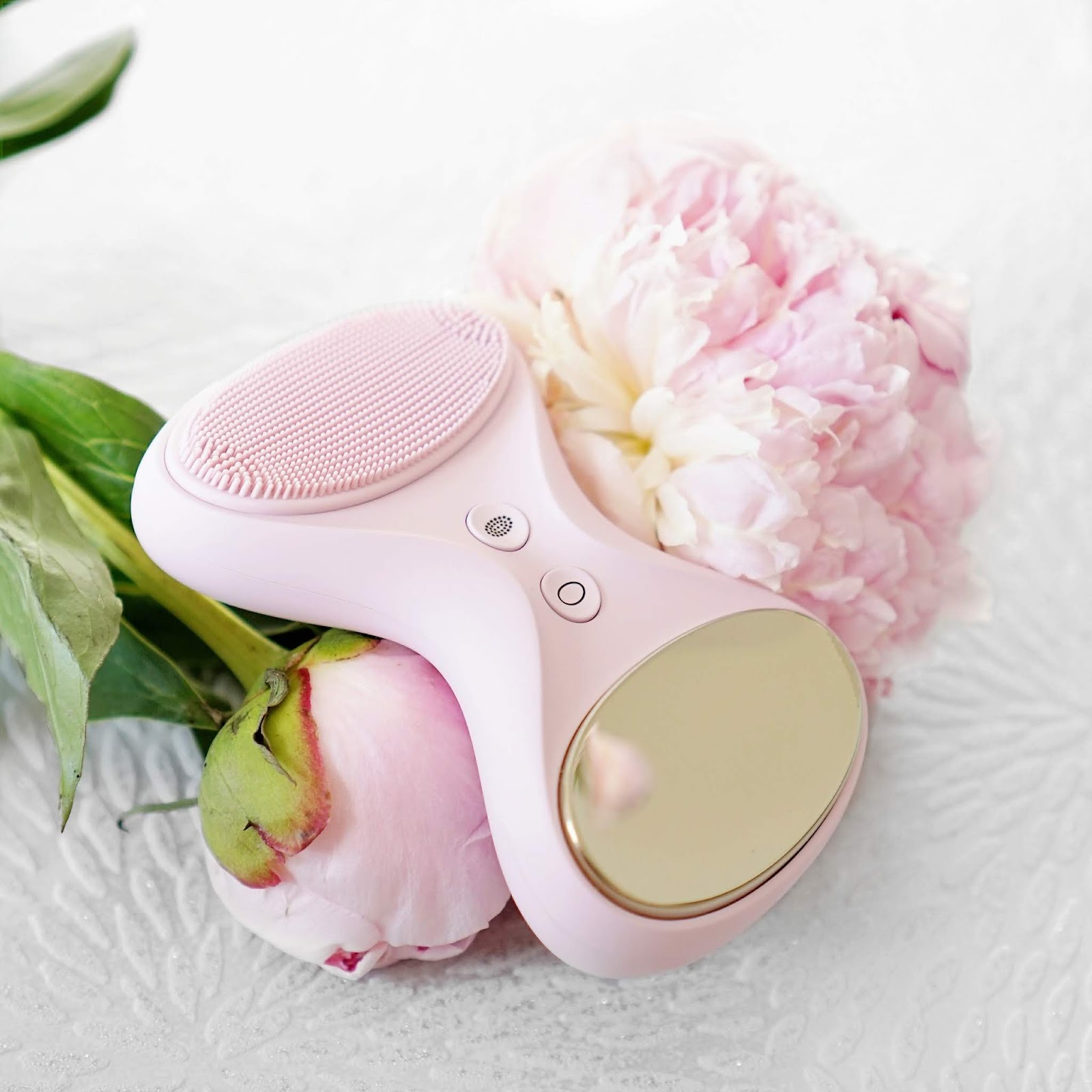 Designed to emulate the micro- current 'natural facelift' facial, the TIA is a double-ended cleansing brush.
The titanium applicator head creates uniform micro-electro- connections that stimulate the facial muscles, offering three levels of intensity depending on your tolerance and sensitivity.
I found it very easy to set up and use, with straightforward
instructions. Once fully charged, my device lasted more than two months using it twice a day.
The cleansing brush felt very gentle while using, but I really felt it removed impurities effectively from my skin. My pores looked visibly.
---
3-In-1 Micro-Current Enhancer, £199, Panasonic
CLAIMS TO: Improving the benefits of your normal skin care products through micro-current technology.
DOTTIE SAYS: This has a purifying mode used to cleanse skin, a warming function to open pores ready for moisture and a cooling mode to lock in hydration. It's made to work alongside your normal beauty products.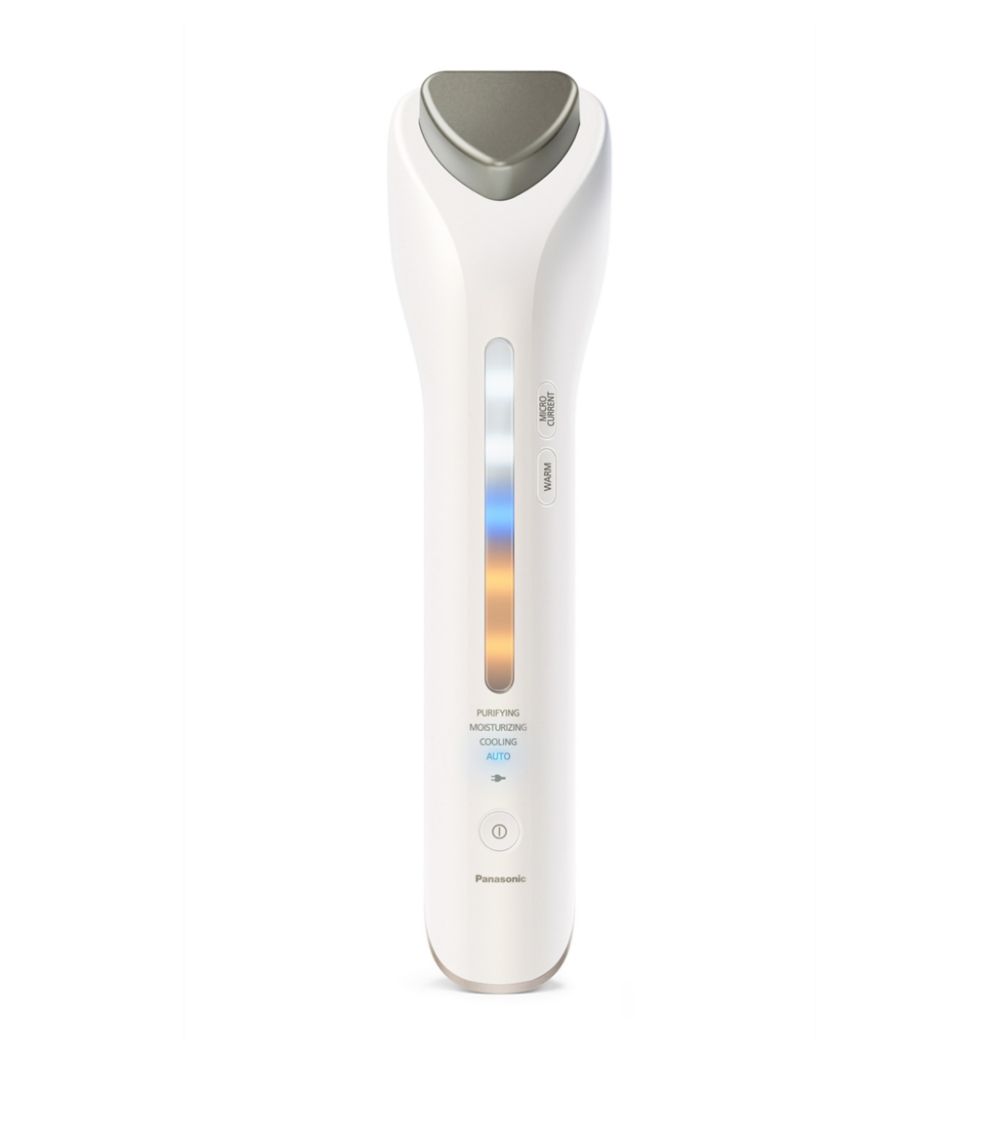 Apply your moisturiser and glide the device over your face on a warm mode for a soothing way to hydrate the skin, and finish with a cold blast to tighten. All in all, it was very pleasant to use. My skin not only felt cleaner, but more hydrated than when I apply creams normally with my fingers. It also looked plumper and had a fabulous glow. The only negative for me was the charge didn't last more than four treatments.
---
Ageless Throat Ionic Device and Serum Duo, £79.99, Prai Beauty
CLAIMS TO: Be a one-of-a-kind revolutionary tool for your neck and décolletage.
DOTTIE SAYS: The ionic device in this duo uses ground-breaking technology to provide anti- ageing and corrective benefits. Both combined aim to plump the wrinkles of thin, delicate skin and boost firmness and optimise skin's collagen.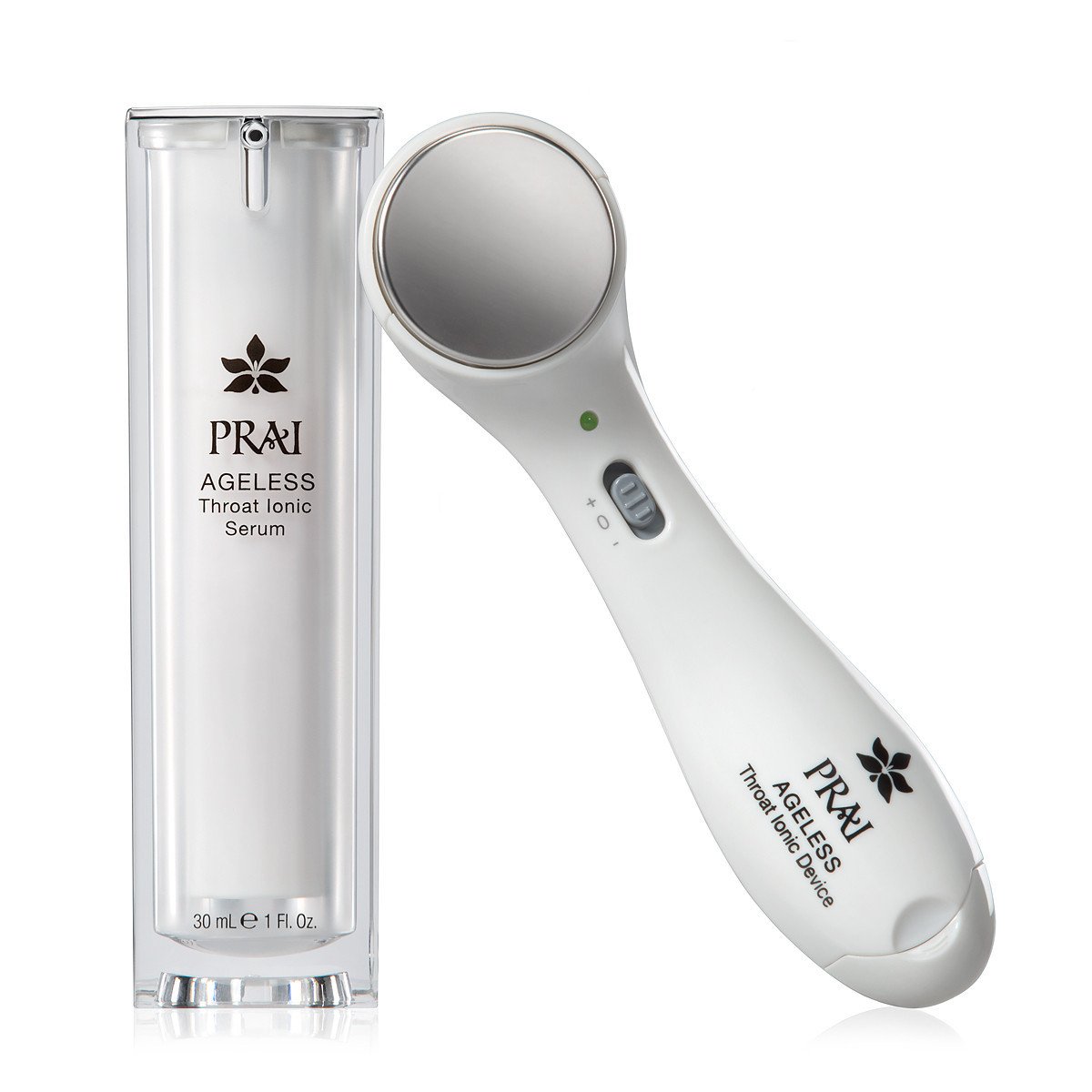 These products stood out for me, as they are mainly aimed at those oft-neglected neck and décolletage areas which, for me after years of exposure to the sun, is the area I really needed help to improve.
I used the device with the serum from the bust area to collarbone and neck and, after seven days, the skin felt smoother and plumper. It also looked firmer reduced and my skin glowed. The titanium applicator felt pleasant to use, and my skin felt more toned and tightened after the first use — particularly on the forehead area. Avoid oil-based products while using the device and wrinkles and fine lines looked less visible.
It was very easy to use and definitely improved the overall look and texture of my skin. Highly recommend!
Subscribe to Platinum today and get every issue delivered to your door. Or find your local stockist, here. Be sure to have a look at our beauty and style archives for more inspiration.