ALPHASCIENCE reveal their range of immune-strengthening skincare products — the world's first to use tannic acids as their lead ingredient.
As well as being a potent anti-bacterial skincare agent, tannic acid works to smoothen signs of ageing and deeply clean skin.
Safe for sensitive skin, this light and innovative serum locks in moisture to reduce visible blood vessels and enhance production of collagen. L-Ascorbic acid (vitamin C in its natural form) stimulates this process, before ferulic acid repairs cells and DNA damage caused by environmental factors.
ALPHASCIENCE tannic serum is safe for use before and after anti-ageing procedures including Botox, OMNI C fillers and laser treatment.
Apply twice daily: after cleansing your skin, gently apply the serum to your face, décolletage and back of your hands.
---
Vitamin D is essential for your immune system; it helps keep skin, teeth and bones protected from harm. Though eating egg yolks and fatty fish can help supply vitamin D, it is difficult to absorb appropriate amounts when we don't have access to sunlight.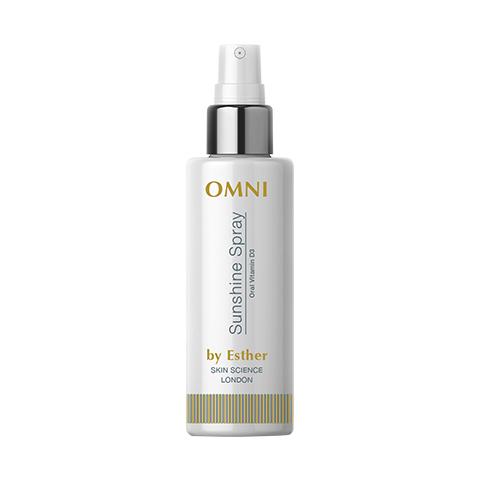 The OMNI spray delivers vitamin D orally via soft tissue inside the mouth, providing a rapid absorption — perfect for those who aren't fond of swallowing tablets and capsules. Use in moderation to feel higher spirited and more energised as a little bonus effect.
Keep an eye on the Platinum website for more reviews, recommendations and beauty guides. Follow us on Twitter, Instagram and Facebook for all the latest.