Our favourite night serums, skincare creams and masks for glowing morning skin.
It's fair to say that most of us know that we should be getting at least seven to nine hours of sleep a night but how many of us can say that we do? When we sleep, our skin goes into repair mode, free from the external stresses that daytime brings. As we rest, skincare can help our body put all its energy into cellular repair, rejuvenating and renewing the skin. 
For an evening ritual guaranteed to leave you with a glowing complexion, we've rounded up some of the best night-time skincare heroes to help you wake up feeling refreshed, restored and ready to face a new day.
Wild Science Lab Night Watch Resilience moisturiser
£38 wildsciencelab.com
A firming overnight skincare treatment moisturiser helping to boost collagen, refine skin tone and texture whilst neutralising inflammation and redness. 
Contains 1% bakuchiol, crocus bulb extract, shea butter, hemp seed oil and hyaluronic acid, and helps restore strength to fragile, inflamed skin that's been triggered by free radical damage and lifestyle stresses. 
The carefully crafted blend of ingredients is 98.6% naturally derived and helps support cellular turnover, refine skin texture and re- store firmness and elasticity.
---
New Aurora Self Heating eye mask
£15 for a box of five sensoryretreats.com
Self-heating, super soft and scented with calming chamomile for a perfect night's sleep. Each individual Aurora foil-wrapped eye mask holds its heat for approximately 25-minutes and includes 85-minutes of free Crystal Sound Healing music to help rebalance your chakras resulting in calm and inner peace. 
The Aurora Eye masks deliver a multi-sensory experience and, unlike many other heated masks and skincare products, can be worn all night if desire. Wearing the Aurora eye mask provides snooze-inducing warmth and darkness promoting the perfect night's sleep.
---
Tisserand Aromatherapy Sleep Better pillow mist
£11.00 tisserand.com

Make counting sheep a thing of the past with the Tisserand Aromatherapy Sleep Better pillow mist.
After just two days of using the mist, 90% of users found it easier to stay asleep, while 88% found it easier to get to sleep. 
The perfect way to switch off and de-stress come evening, the mist should be sprayed on your bed linen to help restlessness throughout the night.
---
Tired Faace face mask
£24.00 libertylondon.com

Caffeine perks you up, aloe vera helps skin retain moisture, vegetable glycerin draws water from the air and locks it into the skin's outer layer. Vitamin C acts like a lightbulb under the skin to add radiance and fight off free radicals while lactic acid gently exfoliates, frankincense strengthens the skin and pomegranate and rosehip join forces to provide vitamin A (retinol alternative) to keep skin springy.
Faace is made in the UK, vegan, cruelty free, 100% plant powered using ethically sourced ingredients. All products are housed in recyclable packaging and for 2021, the brand will be made from 60% post-consumer recycled plastic too. 
---
Green People Fruitful Nights night cream
£21.00 greenpeople.co.uk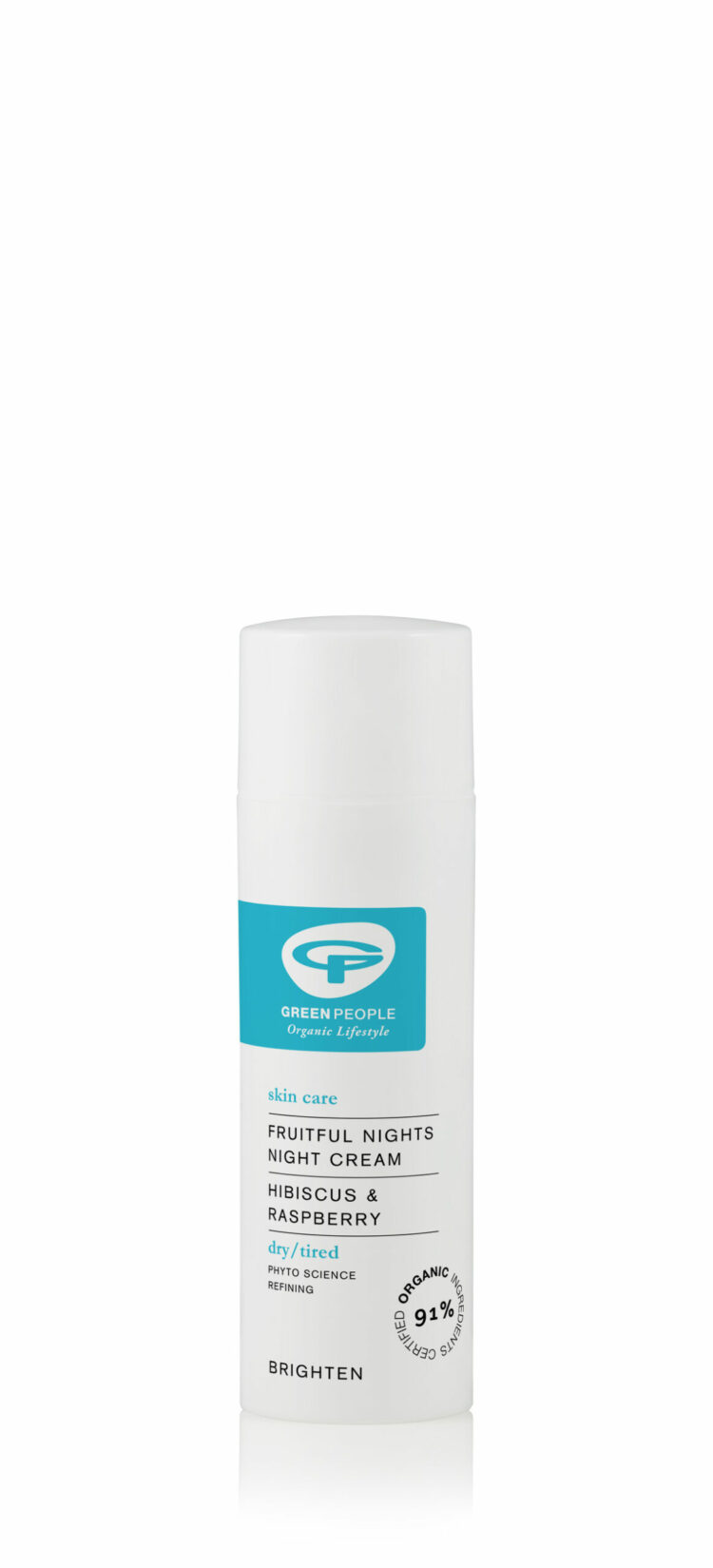 This certified organic night cream works hard to smooth away fine lines and improve pigmentation marks — a natural way to tone and nourish the skin. Completely alcohol-free, extracts from pineapple, hibiscus and raspberry reveal smoother, more balanced skin while rosehip oil helps reduce wrinkles thanks to its regenerative properties. 
A sensational skin treat with highly effective results.
---
Q+A Chamomile night cream
£12.00 qandaskin.com
A century-old ingredient used for its calming benefits, chamomile rejuvenates tired, stressed and dry skin. This Q + A chamomile night cream is a super soothing moisturiser that works whilst you sleep to strengthen your skin barrier for a hydrated and fresh complexion.
---
Together Health Night Time Marine Magnesium Complex
12.99 togetherhealth.co.uk
A relaxing formulation to help you feel rested and restored. Snuggle down with your new bedside companion. This unique combination of magnesium and soothing plant extracts will help you drift off and get better sleep.  
Key ingredients: marine magnesium with five forms of natural magnesium, griffonia extract providing natural 5-HTP and premium hops extract to aid sleep.
Subscribe to Platinum today and get every issue delivered to your door. Or find your local stockist, here. Be sure to have a look at our beauty and style archives for more inspiration.