The Colour of the Year for 2022 from Dulux has us looking to the future with hope and optimism, like a breath of fresh air.
It's that time of year again, interior fans. The Dulux Colour of the Year for 2022 has been announced — and we think you'll love it.
Described by Dulux as "an airy, light blue" the colour was chosen as it "perfectly captures the optimism and desire for a fresh start that is the mood of the moment".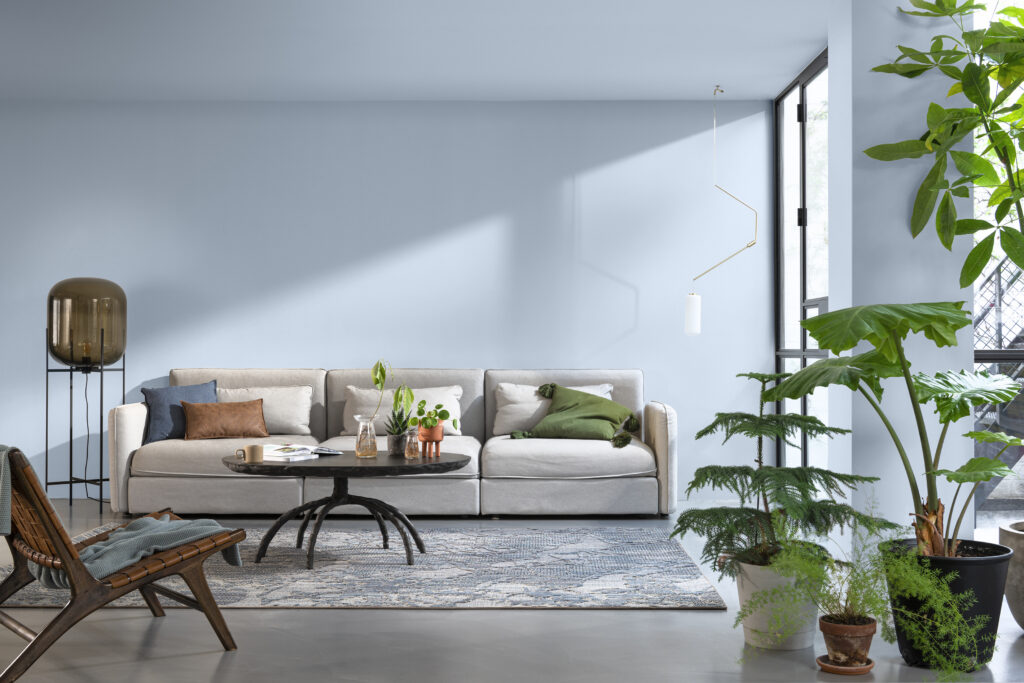 The result is Bright Skies™, a blue colour that can bring any living space to life and is good for the soul — a true breath of fresh air. Cast your mind to spring mornings and easy beach days, as this shade promises a more hopeful 2022.
With millions of people now adopting hybrid home and office working patterns, there is a need for colour that is flexible and open, to empower this multi-purpose lifestyle and the demands we put on our spaces. While we may be working, creating an office space that allows a level of relaxation is a must.
"The shared experience of feeling trapped inside and a growing concern for the future of our beautiful yet fragile planet are linked closely to Bright Skies," said Marianne Shilingford, creative director at Dulux UK.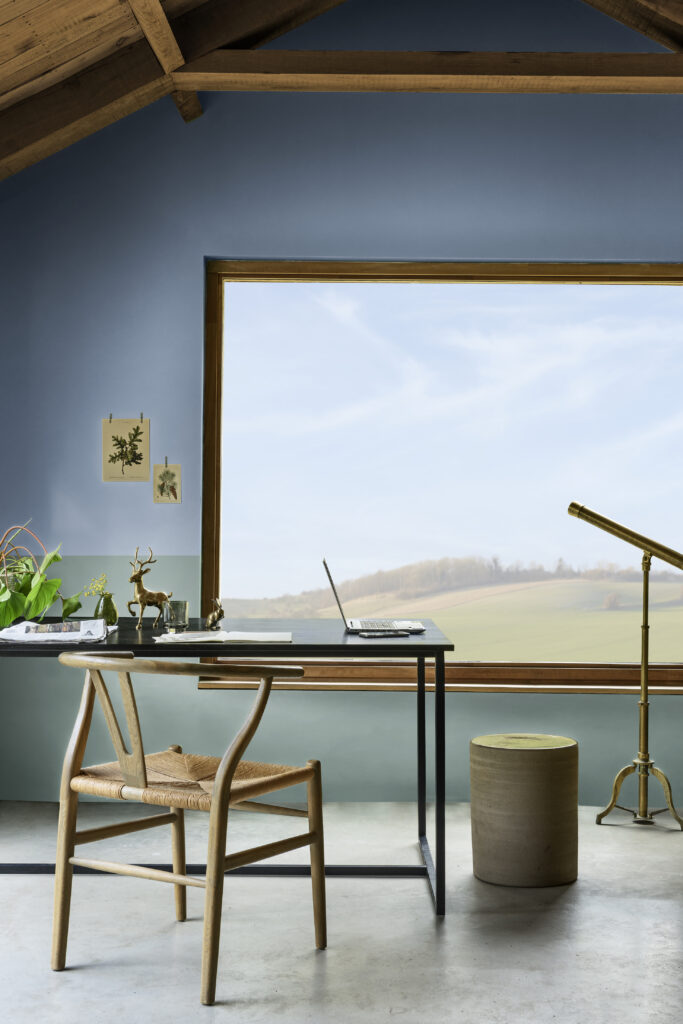 "Right now, people want to feel revitalised and enjoy the freedoms that are returning to them, to look out and bring in new ideas," she told Platinum.
"It gives us a much-needed breath of fresh air in the places we live and work," said Shilingford. "For the past year, we have mostly been shut inside, staring out of the window at this colour whilst dreaming of holidays cancelled," she continued.
"Our desire to reconnect with nature and a greater appreciation of the health benefits we get from simply being outdoors has drawn us towards a more biophilic palette in interior design."
For the 19th year in a row, Dulux has assembled leaders in design, fashion, colour and the built environment to consider the trends, innovations and events that will impact the way we all live and work.
This was a year like no other — and for the first time — rather than attending the Global Aesthetics Centre, the group gathered online for the first virtual summit.
Heleen van Gent, head of the AkzoNobel Global Aesthetics Centre, says: "Over the past 19 years, we've seen a dramatic shift from a concentration on brighter tones to an emphasis on neutrals.
"This year, however, vibrant colours and light tones are re-emerging – a reflection, perhaps of our need for positivity and a fresh approach. After a spell of feeling shut in, we crave expansion – the great outdoors. The 37 curated colours in this year's collection help to make it easy to choose on-trend shades."