Brighten up any hallway or door entrance with this gorgeous garland from Dobbies.
Though Dobbies designed this for the festive season, you can replace berries and other Christmassy items with dried flowers, fruits or flora from your garden to make it last all year round.
You will need
Command strips or cup hooks
A plain artificial garland
A tube of shatterproof baubles
Battery operated lights
Step 1
Hang your garland with command strips or cup hooks. We have used the imperial garland and we've chosen to use two to frame the doorway.
Step 2
Hang the second garland.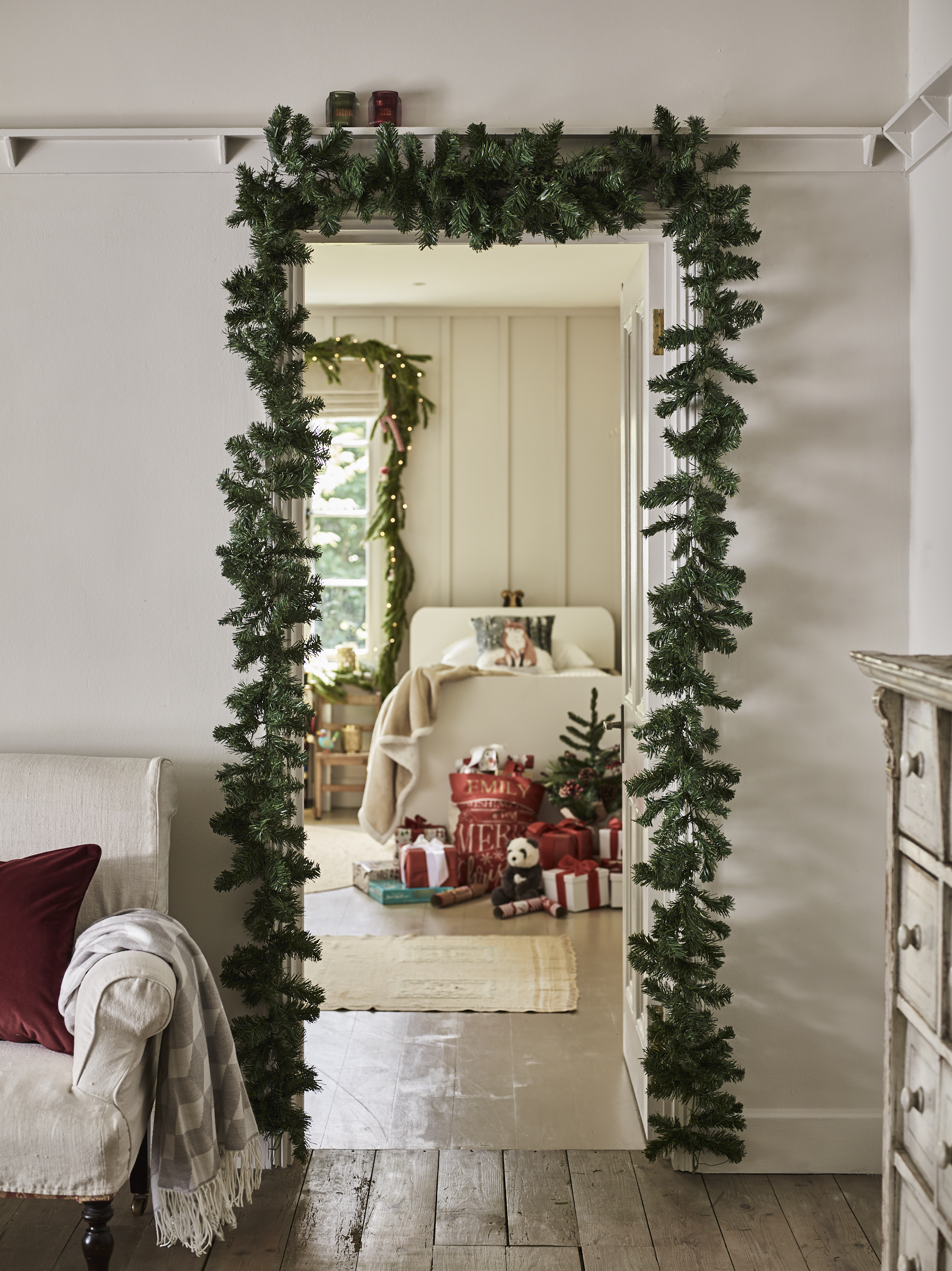 Step 3
Add battery operated lights of your choice. Here we have used warm white.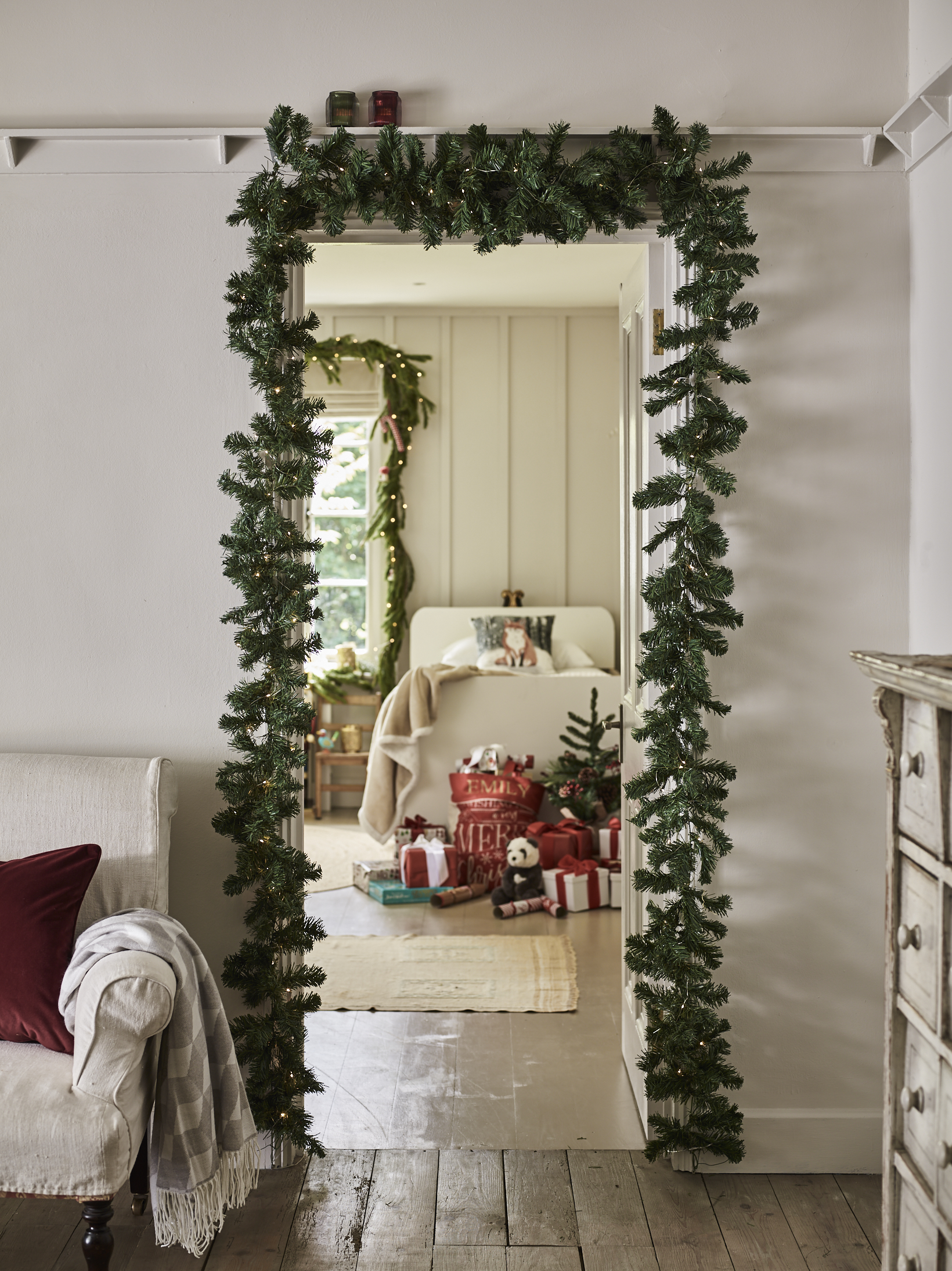 Step 4
Add your decorations. We have used a pack of shatterproof red baubles. These are a really cost-effective way of decorating your garland. At Dobbies we have a variety of colours and combinations in-store and online to suit your home and style.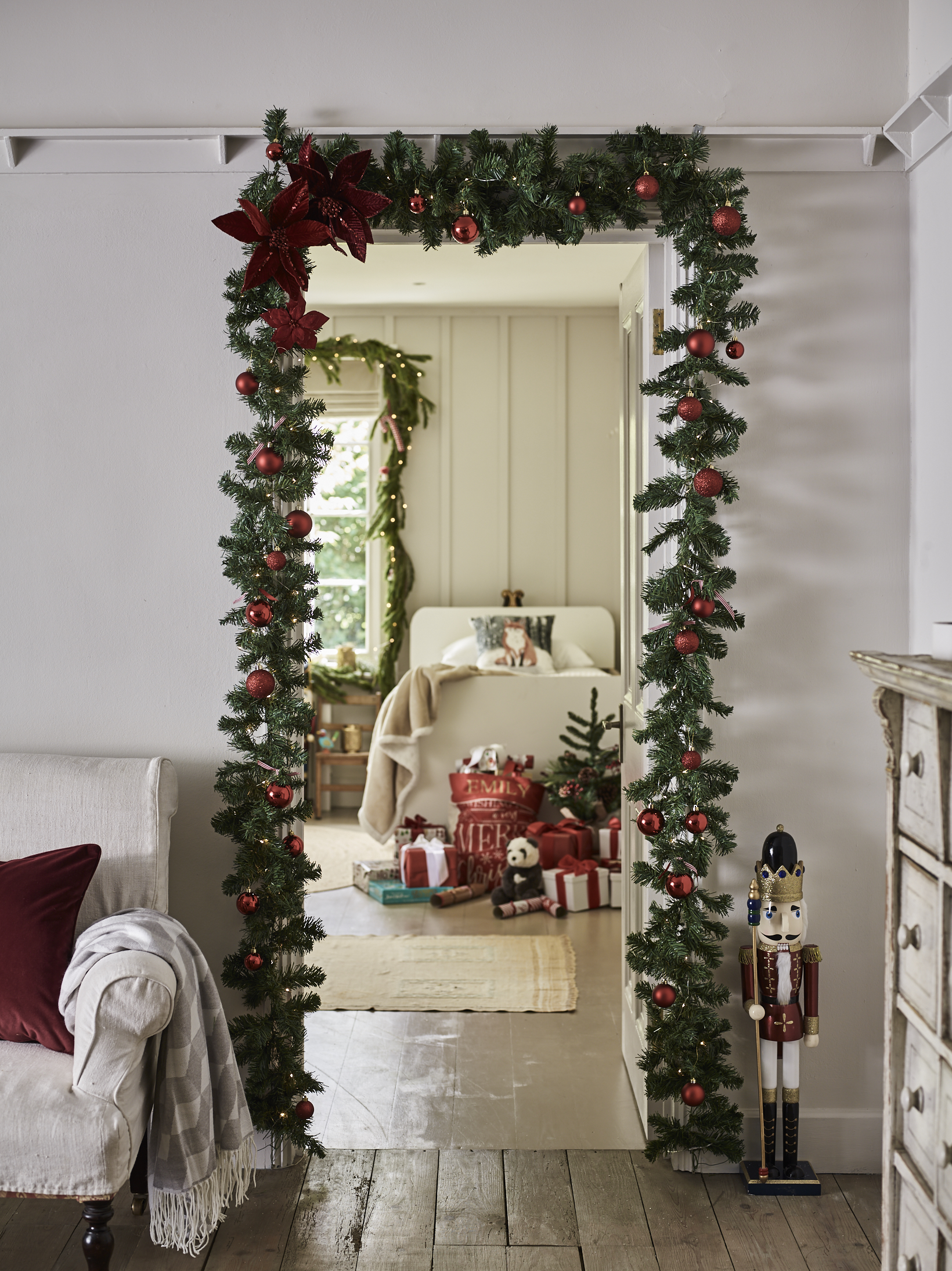 To make your garland extra special, you can personalise it. Here we have used Poinsettias, however
there are many things you could use to make your garland unique – pinecones and sprigs of holly
would also work well.
Step 5
Enjoy your statement doorway!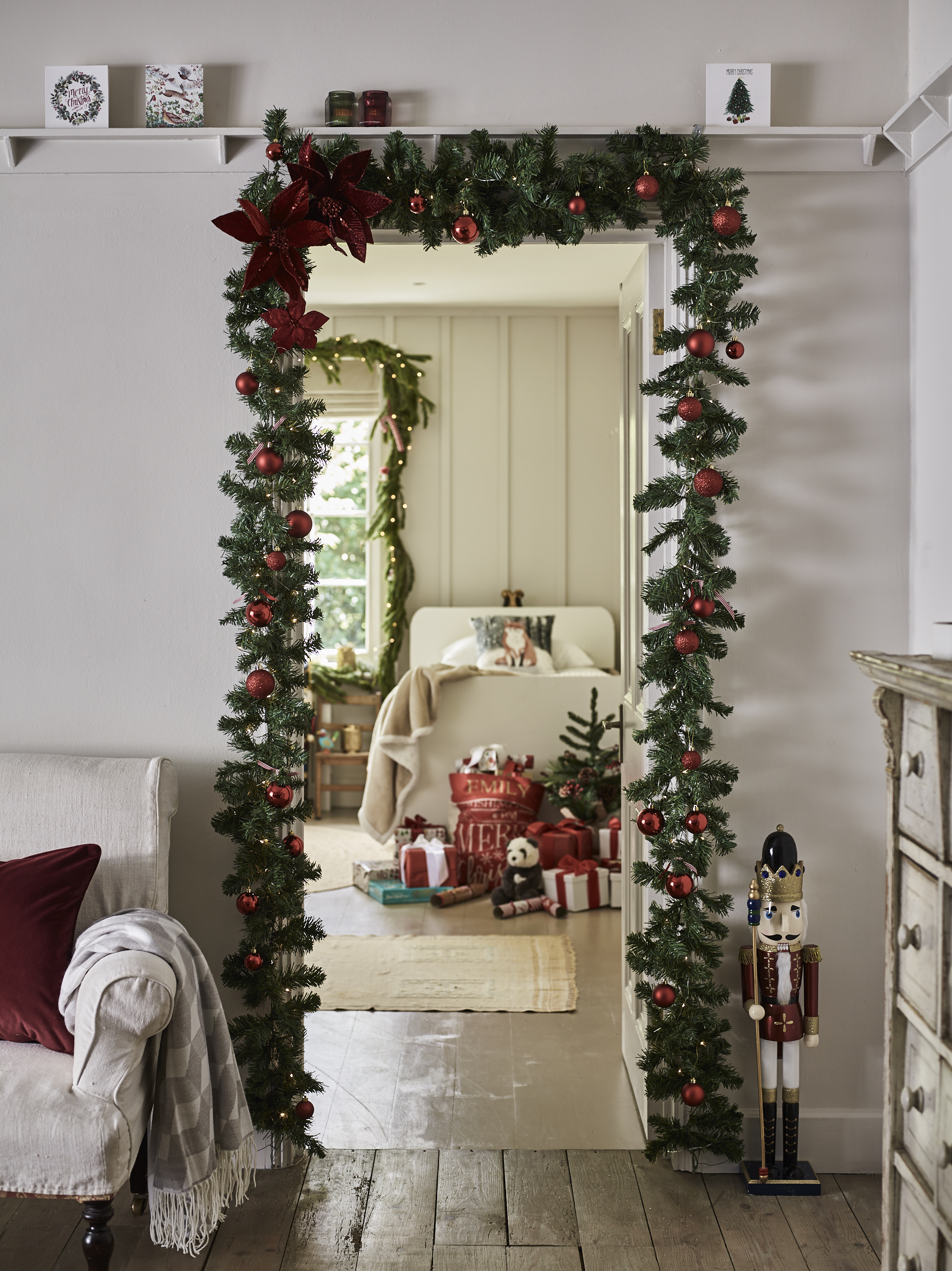 Find out more at www.dobbies.com
Subscribe to Platinum today and get every issue delivered to your door. Or find your local stockist, here. Head to our style archive for more festive Dobbies crafts and recipes.