Looking to treat yourself this weekend? With up to 25% off, these gorgeous jewellery brands are the ones to invest in.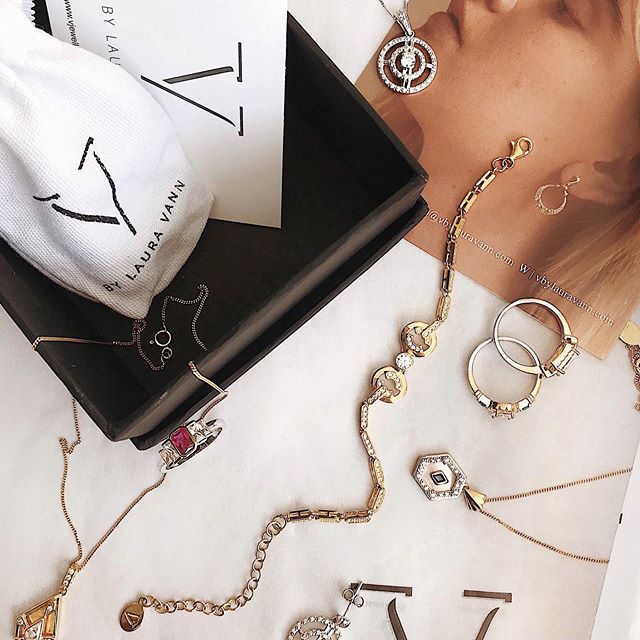 V by Laura Vann
If you're looking for Art Deco inspired jewellery, then look no further. They ensure ethical production through rigorous SMETA auditing, looking into the brand's sustainability and business practises. What's not to love?
Our favourites including the Daphne Circle Drop Earrings, as seen worn by the Duchess of Sussex, the Audrey Green Ring and the Darcy Gold Necklace.
And these aren't jewels made to last purely from their recycled materials. Each piece captures a timeless aesthetic, from an era which continues to inspire. What's more, the brand is currently doing a 'treasure trove' sale every weekday at 1pm. And with £2, or more if you want, from each sale going to the Trussell Trust. Discover now.
Missoma
Missoma was started by two sisters and their mother through a family kitchen discussion. It's since grown and can be best spotted worn by some of your favourite influencers and bloggers. We love the quality of Missoma's jewellery and how well each piece stands out.
Invest in the Gold Roman Coin Malachite Necklace set for layering dreams or pick up a pair of Mini Tunnel Hoop Earrings, with a sale of 25% off. Discover more here.
Mejuri
Looking for fine jewellery with added authentic jewels? Then Mejuri is for you. Try the Diamond Team Ring, made from 14K yellow gold and diamonds and match with the Pavé Diamond Hoops. Maybe you're looking for a gift for a special someone in your life, who's notorious hard to buy for, then try the Sapphire Choker — delicate and understated.
Get up to 20% in the Black Friday jewellery sale and free shipping for orders over £75.
Daphine
Daphine's line of jewels is the delicate balance of fine and tough. Their earrings are beautiful yet understated, helping capture the light (or someone's eye) from across the room. The Christy Hoops add sparkle into the everyday, whilst the Naomi Earrings would pair beautifully with a future black tie event.
Prices start from £20, so discover more with their Black Friday jewellery event.