Platinum's newest issue features the positively inspiring, Anthea Turner.
Here's a few of our highlights from this month's issue. If you're looking for your own copy, you can find your local stockist, here or subscribe, here.
On the cover
"In the face of adversity you learn and grow."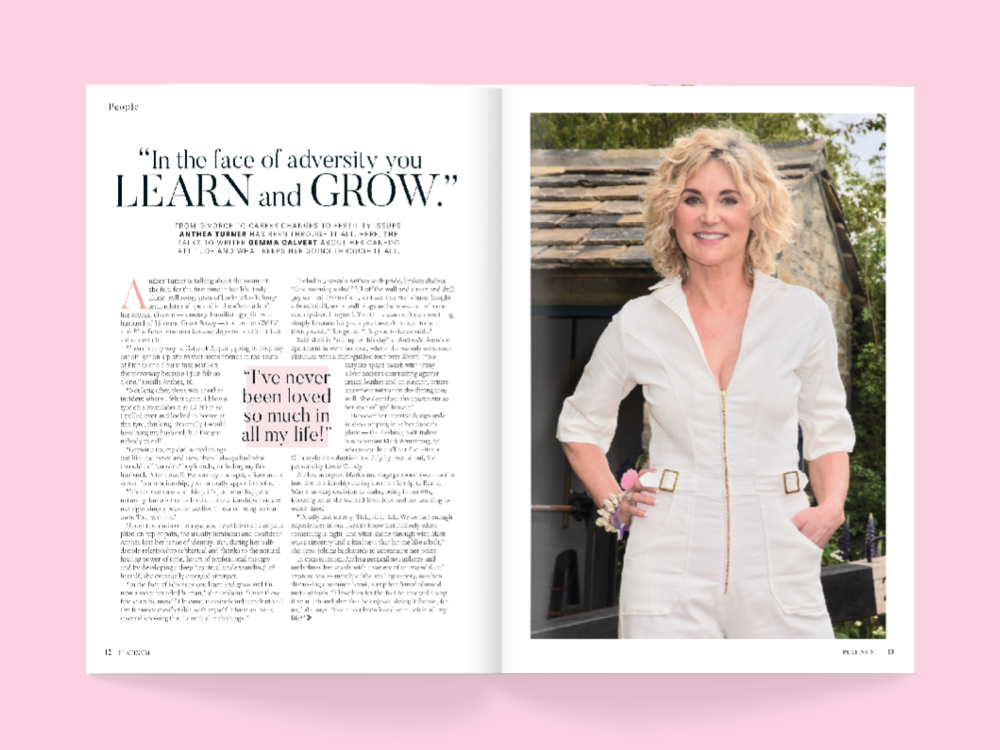 TV presenter and British household name Anthea Turner opens up about her divorce and how finding love again made her see the world for the wonderful place that it can be — "I've never been loved so much in my life!" She talks to writer, Gemma Calvert about her can-do attitude and what keeps her going through it all.
Fashion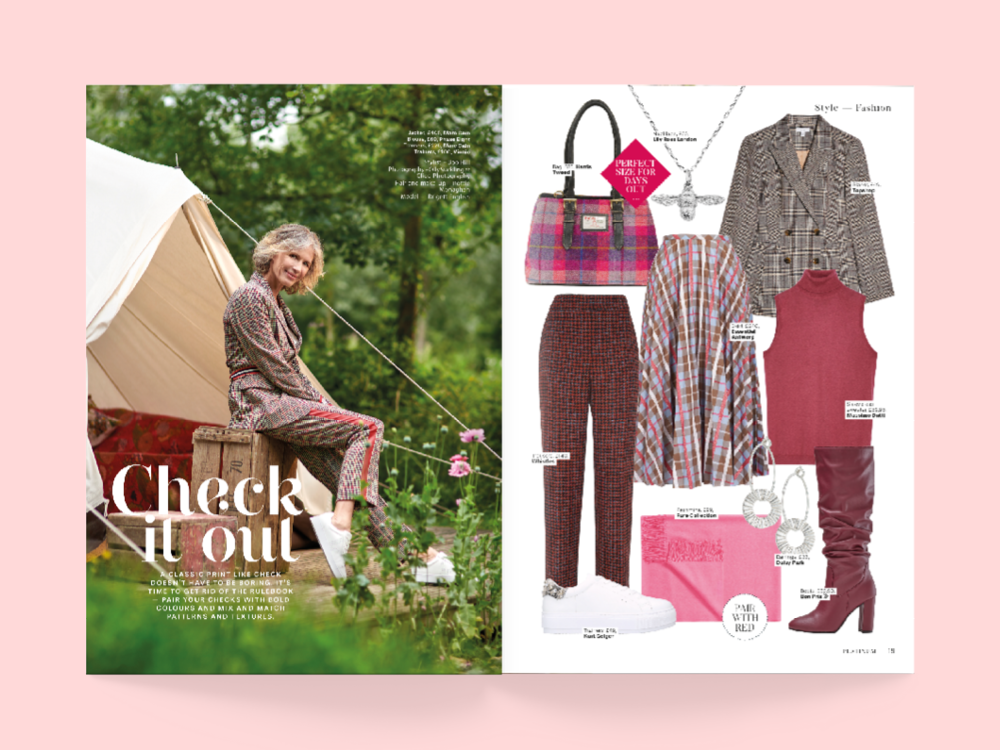 Check it out. This month, see how you can use a classic print like check to bring bold colours and patterns to your wardrobe. Throw away the rule book and let our styling expert, Boo Hill show you the way to a wardrobe that oozes style and reflects the brightest parts of your personality.
Homes & Gardens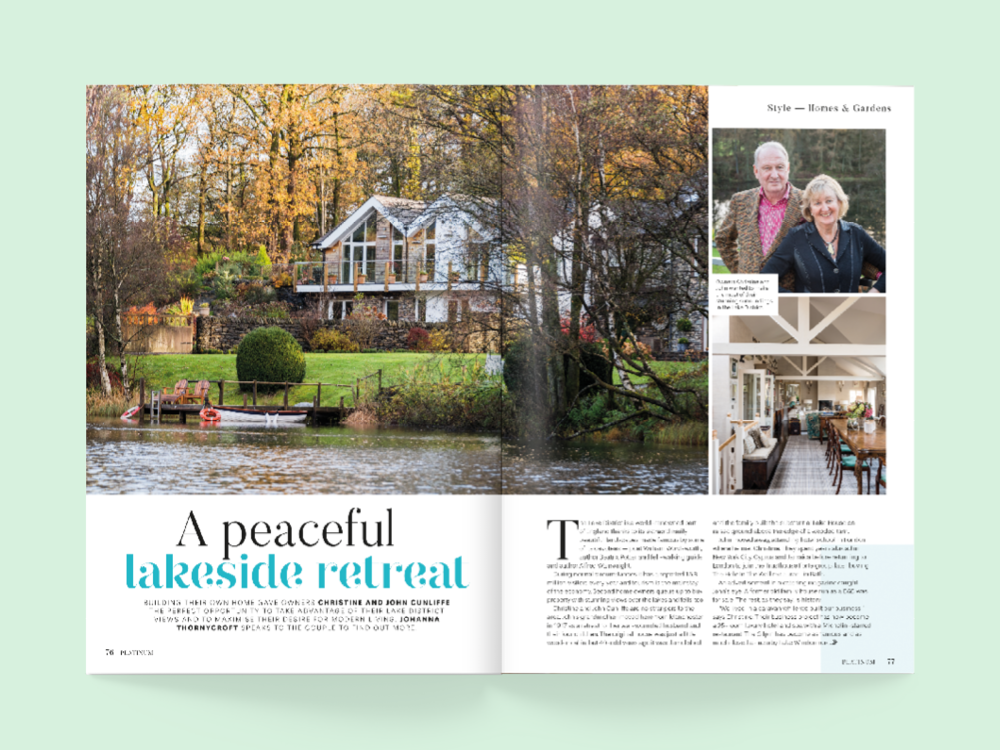 Join us for a peaceful lakeside retreat. We have a look inside Christine and John Cunliffe's home in the Lake District. Filled with natural light and welcoming décor, it oozes class and reflects their desire for modern living. And it may even spark some interior inspiration of your own.
Food & Drink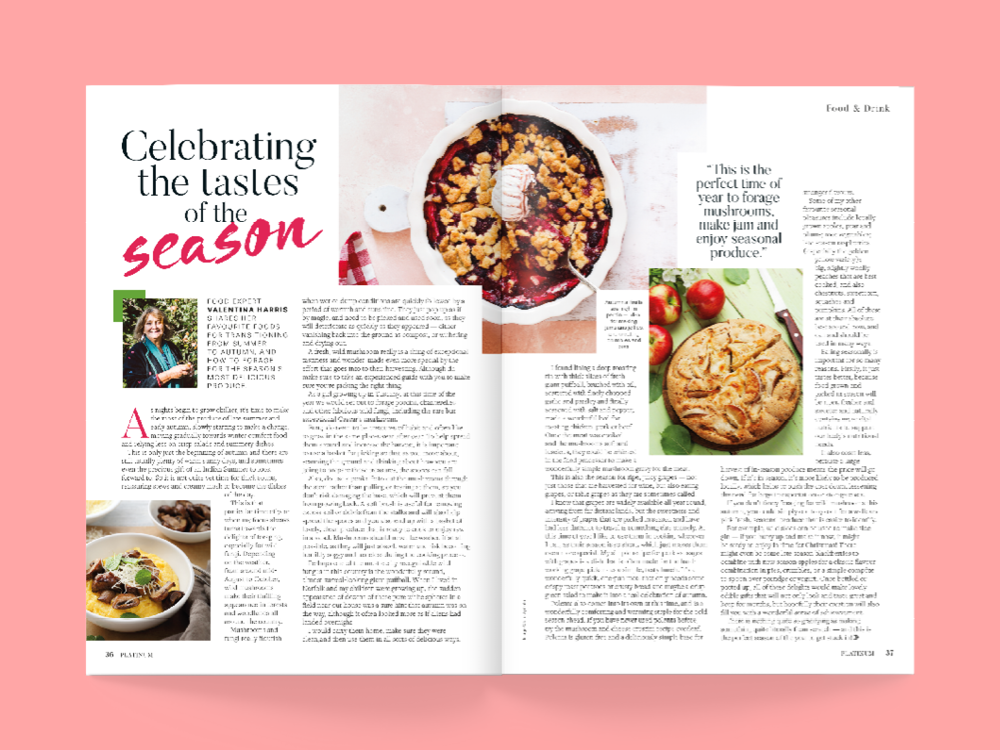 Our food expert, Valentina Harris shares her favourite food for transitioning from summer to autumn and how to forage for the season's most delicious produce.
New season flavours have never tasted so good. Say hello to autumn with our hearty and so-delicious recipes — just perfect for cuddling up and tucking in to.
Great reads
"My success is down to going with my gut and acting beyond my comfort zone."
Kally Ellis is owner of McQueens Flowers, a world-renowned florists celebrated for their creative approach to flower design. Pick up your copy of Platinum to read Sudi Pigott's interview with Kally and find out why she says working with Mother Nature's creations has brought her so much joy and happiness. An endearing read that's sure to put a smile on your face.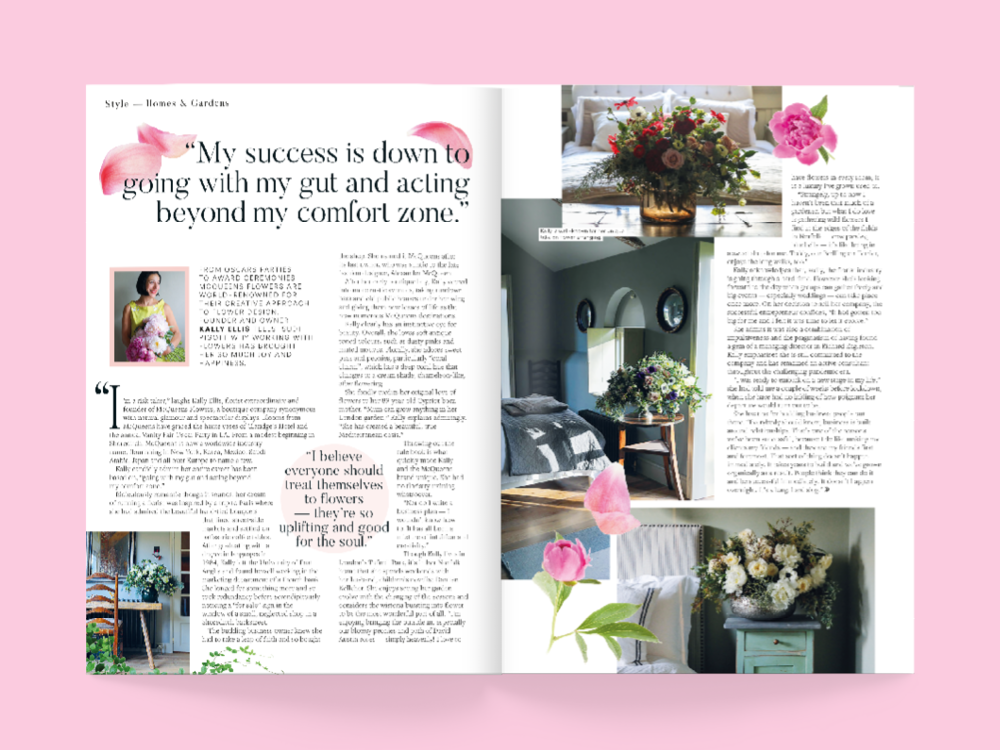 The celebrity world's fixer and fairy godmother.
Melanie Cantor was dedicated to making the ambitions of Britain's most rich and famous come true for 30 years. Former celebrity agent Melanie spoke to Gemma Calvert on changing her career and what made her decide to follow her own dreams for a change.
Join Platinum's reader panel to help shape and influence content within your magazine. Want every issue delivered to your door? Subscribe today.