Our guide on how to plant a colourful garden all year round.
Spring
The pretty-in-pink dicentra is a low-maintenance plant that will rejuvenate your garden in early spring, with its feathery foliage covering winter's fading snowdrops. Common bleeding hearts die after flowering, but will return again the following spring — so be sure to mark where they are planted to avoid disturbing them with summer bulbs.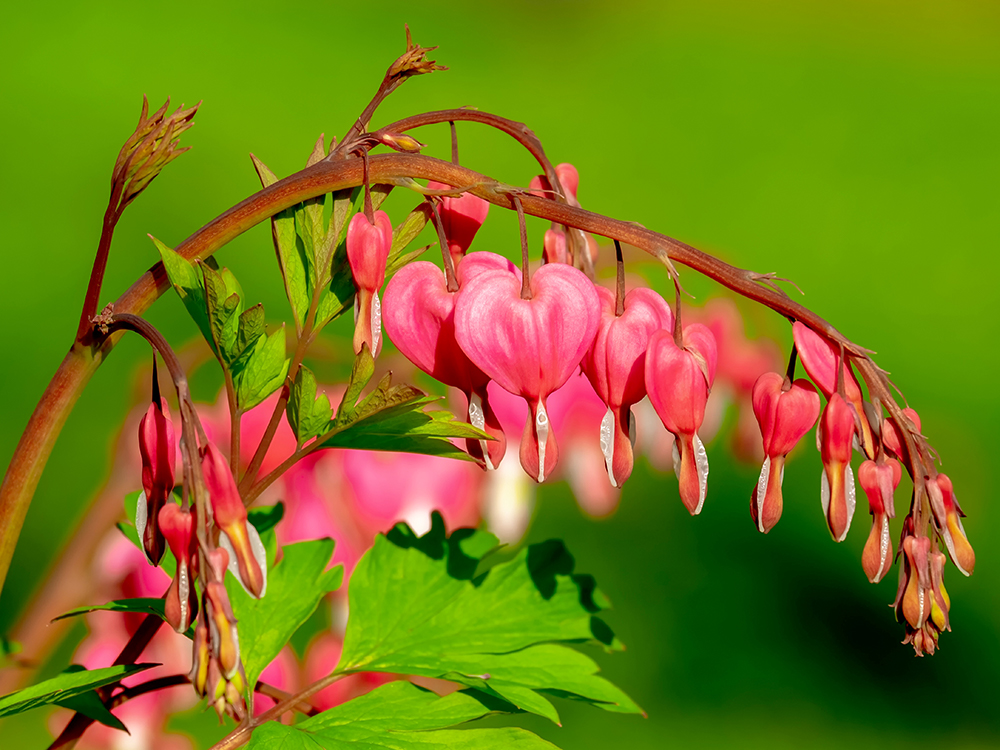 When to plant: Plant early spring in moist, humus-rich soil approximately two feet apart.
---
Summer
Summer sunshine brings a myriad of colour and a buzz of wildlife to your garden. Looking to entice butterflies? Coreopsis is our go to summer wildflower. Dahlias are relatively easy to plant, requiring fertile, well-drained soil in the sun — the tricky part will be choosing from the plethora of different shapes and colours on offer!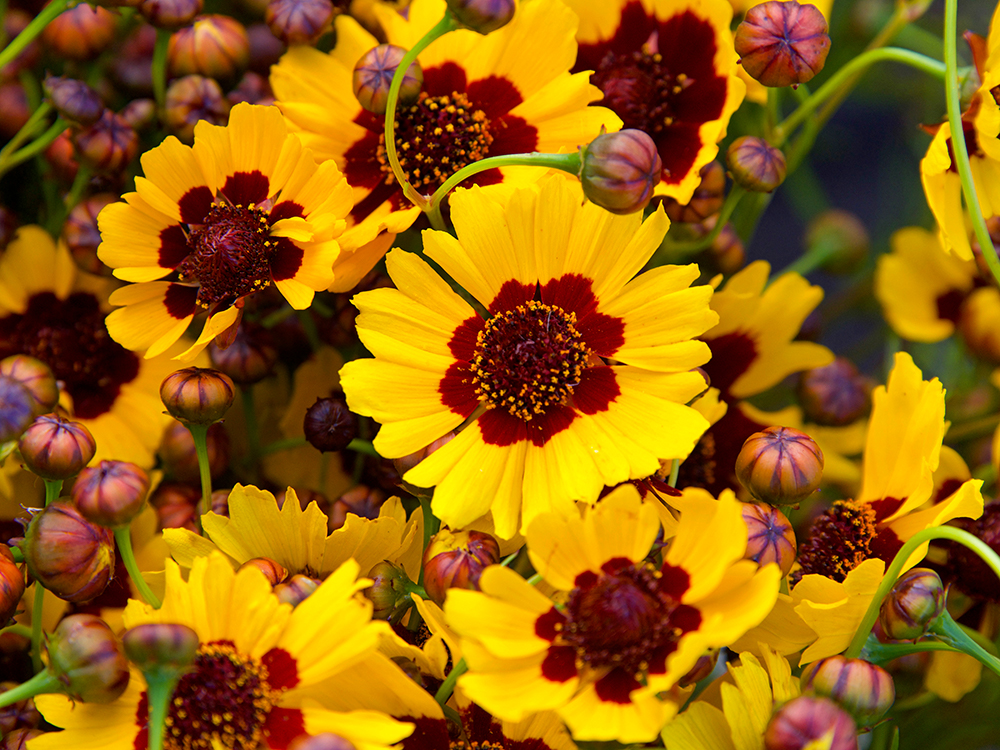 When to plant: Tender bulbs such as dahlias are not frost-hardy, so start them off indoors late spring, moving them outside once the frost has fully thawed.
---
Autumn
The nights become darker as days become shorter, but your garden doesn't have to. Autumn is the ideal time to plant container-grown trees, climbers and roses, while the ground is still warm and workable. Replace summer bedding as it comes to an end with plants for winter and spring. The pretty cornflower blue plumbago appear from late summer, it's leaves turning autumnal shades of red for a striking contrast to its petals.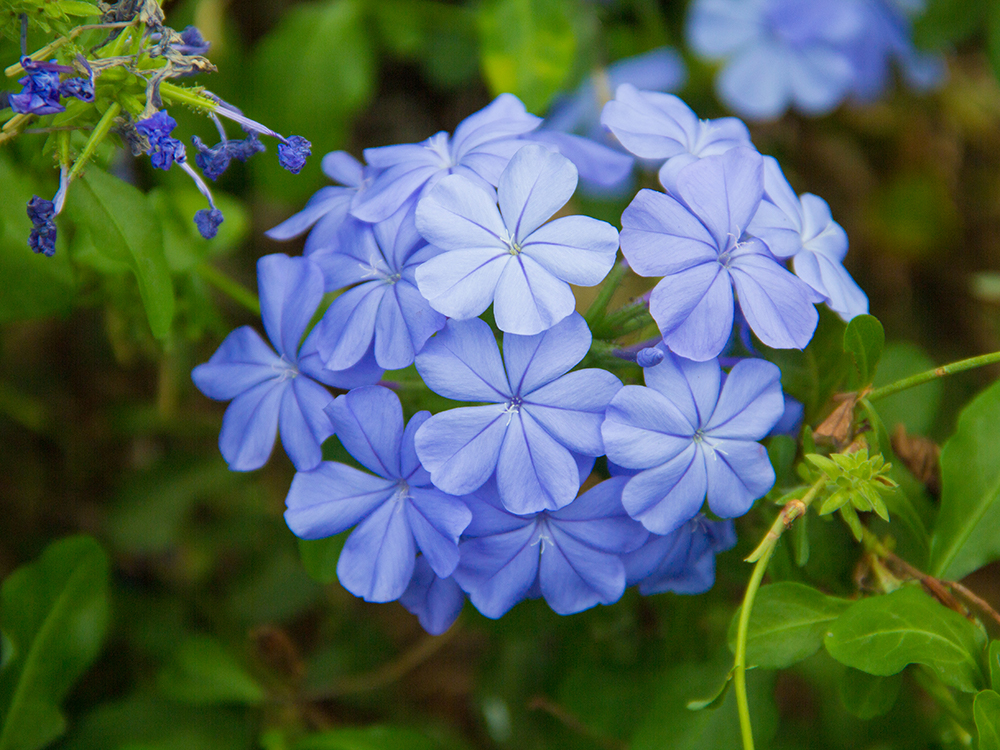 When to plant: When used in beds it's best to plant in early autumn. Plant in well-drained moist soil and water regularly.
---
Winter
Rain, sleet and high winds can turn our beloved gardening into quite the laborious task. Green fingers turn blue and plants feel the wrath of chillier months. Providing colour when little else is flowering, the cyclamen is a hardy plant for winter. These bright lily-pad shaped tuberous perennials are ideal for shady borders, or under trees planted alongside snowdrops and primroses.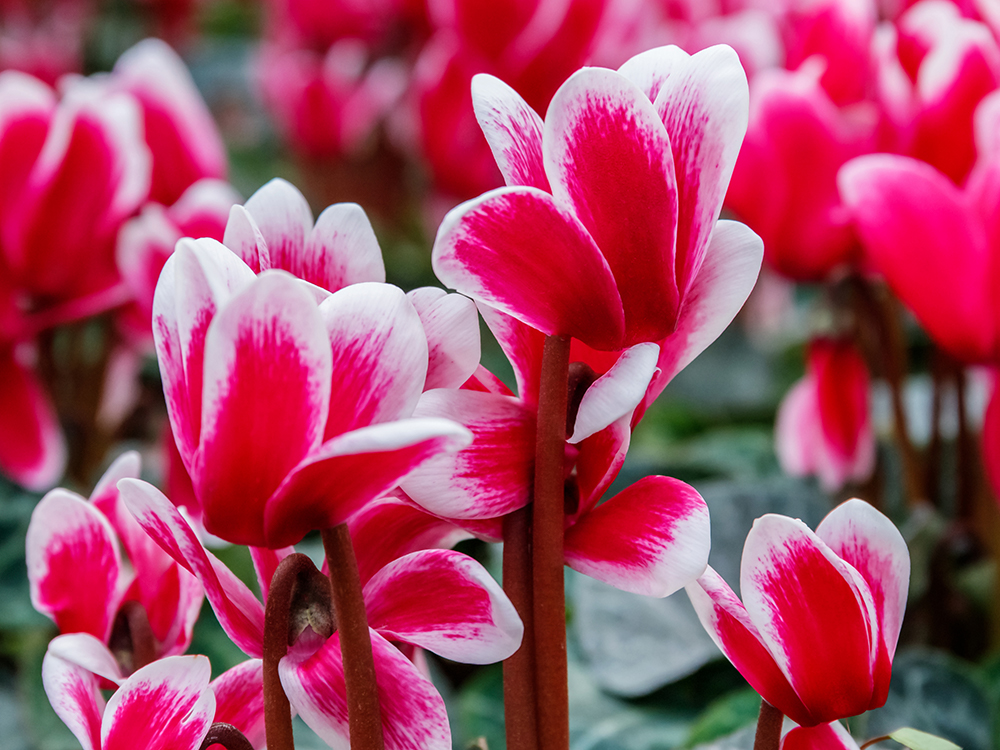 When to plant: Plant late into autumn before the ground turns frosty and mulch well when leaves wither.
For more gardening inspiration, visit the Royal Horticultural Society at www.rhs.org.uk.