One lucky reader will win a voucher for an overnight luxury spa break for two, with a choice of locations, meaning you can make it a long weekend or explore a new place closer to home.
This spa break opportunity for two is courtesy of Almased, the No. 1* meal replacement for weight loss.
With over 30 years of scientific research and voted 'Most Trusted Weight Loss Brand' for the past four years, Almased knows a thing or two about creating a wholesome product with nourishing ingredients.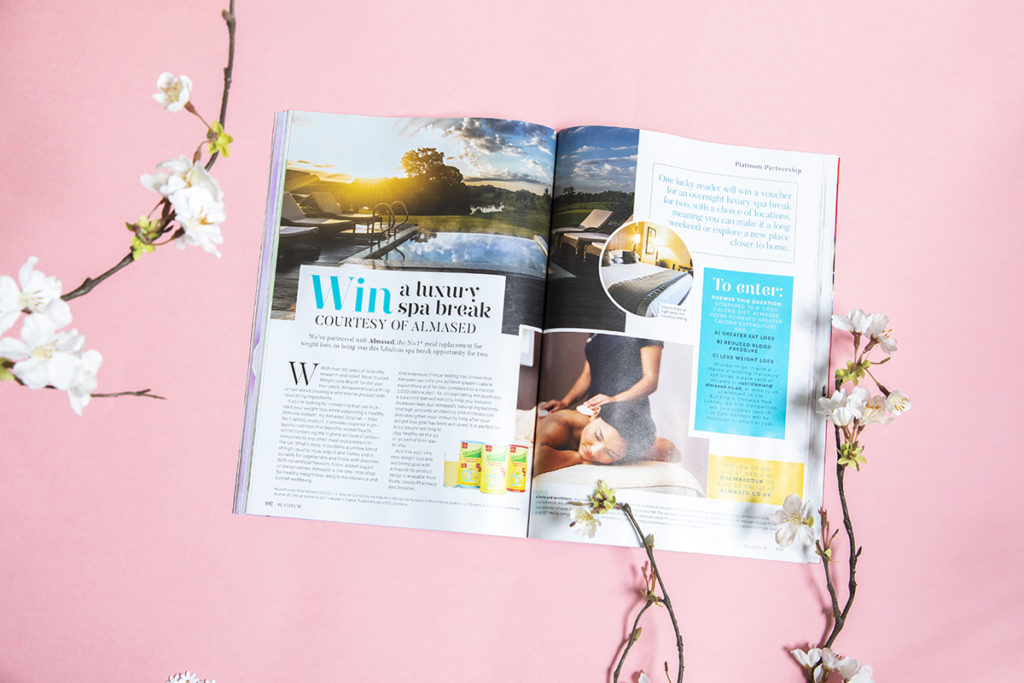 If you're looking for something that can kick-start your weight loss while supporting a healthy immune system**, try Almased Original — their No.1 selling product. It provides superior high-quality nutrition that benefits overall health, whilst containing the highest amount of protein compared to any other meal replacement in the UK. What's more, it contains a unique blend of high-quality soya, yogurt and honey, and is suitable for vegetarians and those with diabetes. With no artificial flavours, fillers, added sugars or preservatives, Almased is the one-stop shop for healthy weight loss, weight maintenance and overall wellbeing.
And extensive clinical testing has shown that Almased can help you achieve greater calorie expenditure and fat loss compared to a normal 2,000 calorie diet***. So, incorporating Almased into a balanced diet will not only help you become lockdown lean, but Almased's natural ingredients and high amounts of vitamins and minerals can also strengthen your immunity long after your weight loss goal has been achieved. It is perfect for busy people wanting to stay healthy on the go, or as part of their day-to-day.
Achieve your very own weight loss and wellbeing goal with Almased! Its product range is available from Boots, Lloyds Pharmacy and Amazon.
To enter, pick up a copy of Platinum today at your local supermarket for entry details. You can find us at Sainsbury's, Morrisons, Tesco, M&S and many more.
Terms and conditions: Organised by Almased. All entries will be collected by Almased and they will be responsible for selecting winners and undertaking prize fulfilment. Any entries sent in after the closing date will not be counted. The spa break voucher is valid for 24 months. The winner can choose from a large selection of spas nationwide. Exclusion dates may apply. All dates are subject to availability. Restrictions may apply and vary depending on spa location.
Usual DCT Media competition rules apply. Find them at platinum-mag.co.uk/competition-terms-conditions/.
*Euromonitor international (2020).
** Vitamin C and Zinc contribute to the normal function of the immune system.
***Oliveira, C et al (2020). American Journal of Clinical Nutrition; 00:1 • Reader's Digest. Trusted Brands 2020, Germany.