It is said that 'your hair is your crowning glory', that's because a full head of shiny hair gives us confidence and makes us shine too. Having a good hair day can boost our confidence as well as our mood. But if you suffer hair loss, it can affect us physically and emotionally. Did you know that, according to the NHS, 8million women in the UK suffer some form of hair loss?
One woman who knows all about this is Lucy Palmer. Lucy suffered extreme postpartum hair loss after the birth of her daughter.
She said: "I lost handfuls of hair each day that clogged the bathroom plug on many occasions. It really knocked my confidence and I found it really scary."
She admitted she felt increasingly frustrated as she struggled to find anything that could help, so much so, that she decided to do something about it. That's when she launched a product called Hair Gain. This award-winning haircare and food supplements range was designed to support healthy hair, reduce hair loss and promote thicker, fuller and shinier locks.
Since then, this product has been changing the lives of other women, like Victoria Schofield.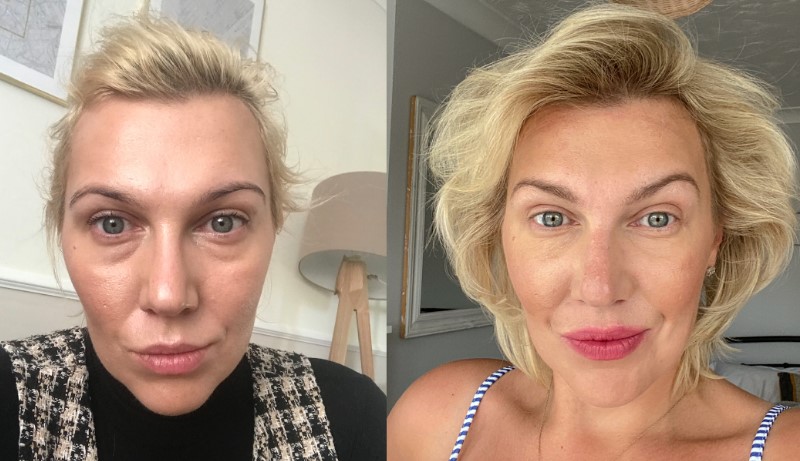 With film star looks and Marilyn Munro-style curls, Victoria's hair was a big part of who she was. So when she began to experience "significant hair loss" in 2019 after having weight loss surgery, she was devastated and felt she had no alternative than to cut it all off into a pixie cut – that was until she discovered Hair Gain.
Victoria explains: "In December that year I had to have my blonde bob cut to a pixie cut. It was pretty devastating, I had the body of my dreams but I had lost almost half of my hair.
"I spent a lot of time researching hair loss, when I came across Hair Gain. I was really impressed by the clinical studies and scientific evidence, so I emailed the Hair Gain team and asked if they thought it would help given my circumstances.
"They were so honest – they informed me that everyone's Hair Gain journey is different and that I should take it consistently for three-to-six months to see the full results.
"Six months into taking Hair Gain, I'm starting to feel like myself again. I get quite emotional when I look back at my pictures in December with my hair thin, broken and in parts missing.
"My hair has grown three inches since March…I know because of the roots thanks to lockdown!
Hair Gain completely restored my hair. It gradually improved month-by-month and now my hair is thicker and more lustrous than before surgery. I have my Marilyn curls again.
"I am the happiest I have ever been. My weight is under control, my 'Marilyn' hair is back!"
If you can identify with Victoria's story and struggle with hair loss or dream of healthier, thicker or shinier hair, then Hair Gain's hair care and food supplements may be the answer you are looking for. Why not give it a go – and thanks to Platinum teaming up with Hair Gain, we can offer all our readers a 20% discount off their first order. To take advantage of this, click here to place your order, and enter discount code: PLAT20