"My style, my way." Morag is over 50 and loving it. Taking beautiful shots of show-stopping outfits from her home in Northumberland, she oozes class — this woman can pull off a pattern like no other.
We love — The support she gives to small brands, and the fact that she dresses for the catwalk whether she's allowed out of the house or not.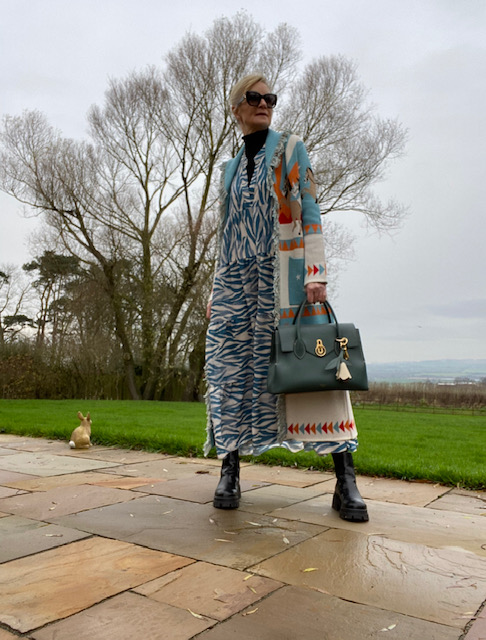 Morag tells us how she stays passionate and motivated every day.
What do you think is the key to success?
One word: compromise.
What do you love about this stage of your life?
I'm going to be honest with you, it's just being able to do whatever you want!
What motivates you?
I am motivated by the well-known saying, "never say never." Simple, but very true.
Get to know the rest of our top 50, here. New announcements coming daily until April. Subscribe to Platinum magazine to read more inspirational stories.