As an experienced baker and life-long cook, Karen competed on the Great British Bake Off in 2018. You may recognise her from the telly, but now she holds masterclasses and shares recipes with over 14 thousand people online.
We love — Karen has a positive outlook and of we love course her delicious recipes — particularly her peanut butter and chocolate puff pastry tart, served with crunchy peanut brittle. 
Karen tells us how she stays passionate and motivated every day.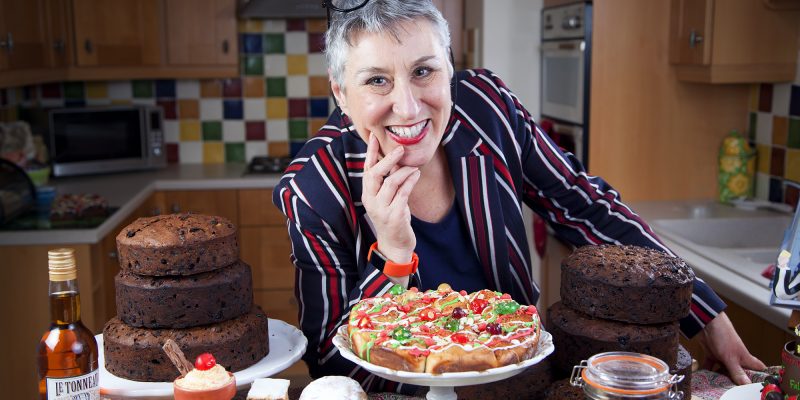 What do you think is the key to success?
To put it very simply, success if self-belief and commitment to hard work.
What do you love about this stage of your life?
The best part of being over 50 is new belief and confidence in myself; not allowing myself to be held back from flapping my new wings and shoo-ing away those negative thoughts.
What motivates you?
I choose my attitude now; I make every day count. 
I see myself as someone with so much more to learn. I encourage everyone to explore their hidden depths and to say yes to new experiences — even if you are stepping outside of your comfort zone. Confront your fears!
Follow Karen on Instagram @karenwrightbake
Get to know the rest of our top 50, here. New announcements coming daily until April. Subscribe to Platinum magazine to read more inspirational stories.