You may recognise Elainea from Netflix and Channel 4's
Crazy Delicious
, when she cooked for some of the world's renowned Michelin star chefs. A lover of food, she is also a photographer, writer and women's rights activist.
We love — Elainea's activist photography, her rich and unique recipes, and her sunshine personality. She shows that life need never be boring and that we can all achieve what we want if we commit to what we want and work out how we'll get there.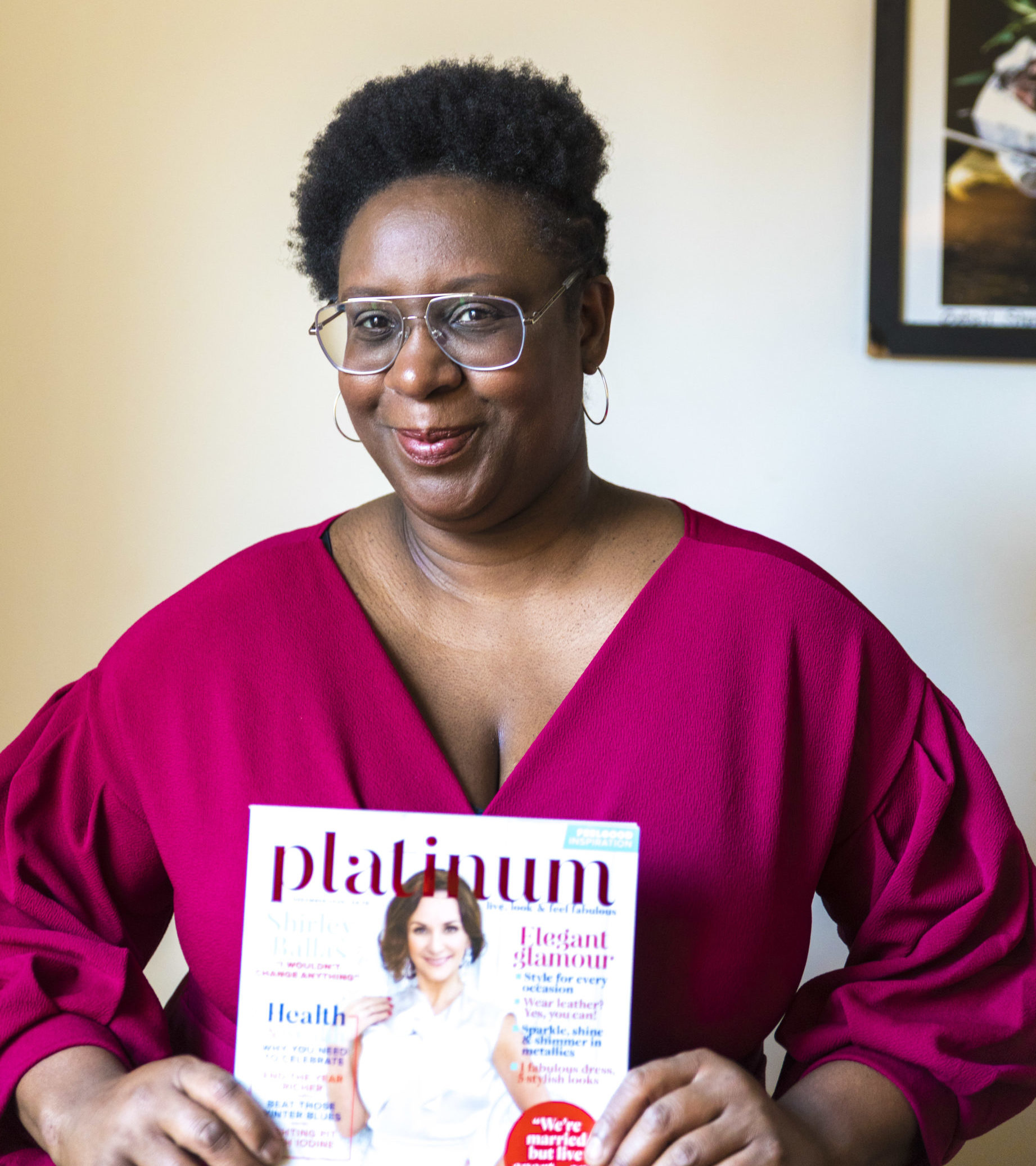 Elainea tells us how she stays passionate and motivated every day.
What do you think is the key to success?  
Embracing fear, self-belief and building support structures around you. It is important to think creatively as there will be many ways to get to your goal. Success isn't always monetary (although that helps!). 
You can be successful in different ways and at different times in your life. What is certain, is that switching things up helps you stay ahead and stay fresh in whatever game you decide to play.
What do you love about this stage of your life?
Saying yes and enjoying the journey with a bit of fear, but wanting to have a whole lot of fun, too. I love and embrace my 50s — watch this space!
What motivates you?
I believe in finding a way. 
Through the years I have trained as a lifecoach to support my son with asperger's syndrome. I propped myself up through divorce, moved to London to continue my fashion career, became a personal trainer and survived a motorbike accident. 
I have retrained as a photographer, am now an activist and working with amazing women photographing and documenting history as part of the MeToo Women's March in London. 
I've been on Netflix cooking for Heston Blumenthal and have written my own cookbook.
Face those fears and go with your gut. Learn new skills, surround yourself by brilliant women who inspire you of all ages, and give back to your community. 
If you feel you are in a rut, then ask a fabulous woman to throw you a rope and help lift you out. I surround myself with inspiring literature, pictures, videos, audiobooks and mantras; repeating them to myself every day. Everything started from a thought. We deserve the right to be fabulous!
Get to know the rest of our top 50, here. New announcements coming daily until April. Subscribe to Platinum magazine to read more inspirational stories.