The countdown is on! Our colourful and uplifting new issue is on sale tomorrow, the 28th of July, available to buy in supermarkets near you.
Featuring Andrea Mclean as our cover star, you don't want to miss interviews with Ruby Hammer, Grace Fodor, Alison Young, Dame Esther Rantzen and more. Keep scrolling for a sneak peek.
On the cover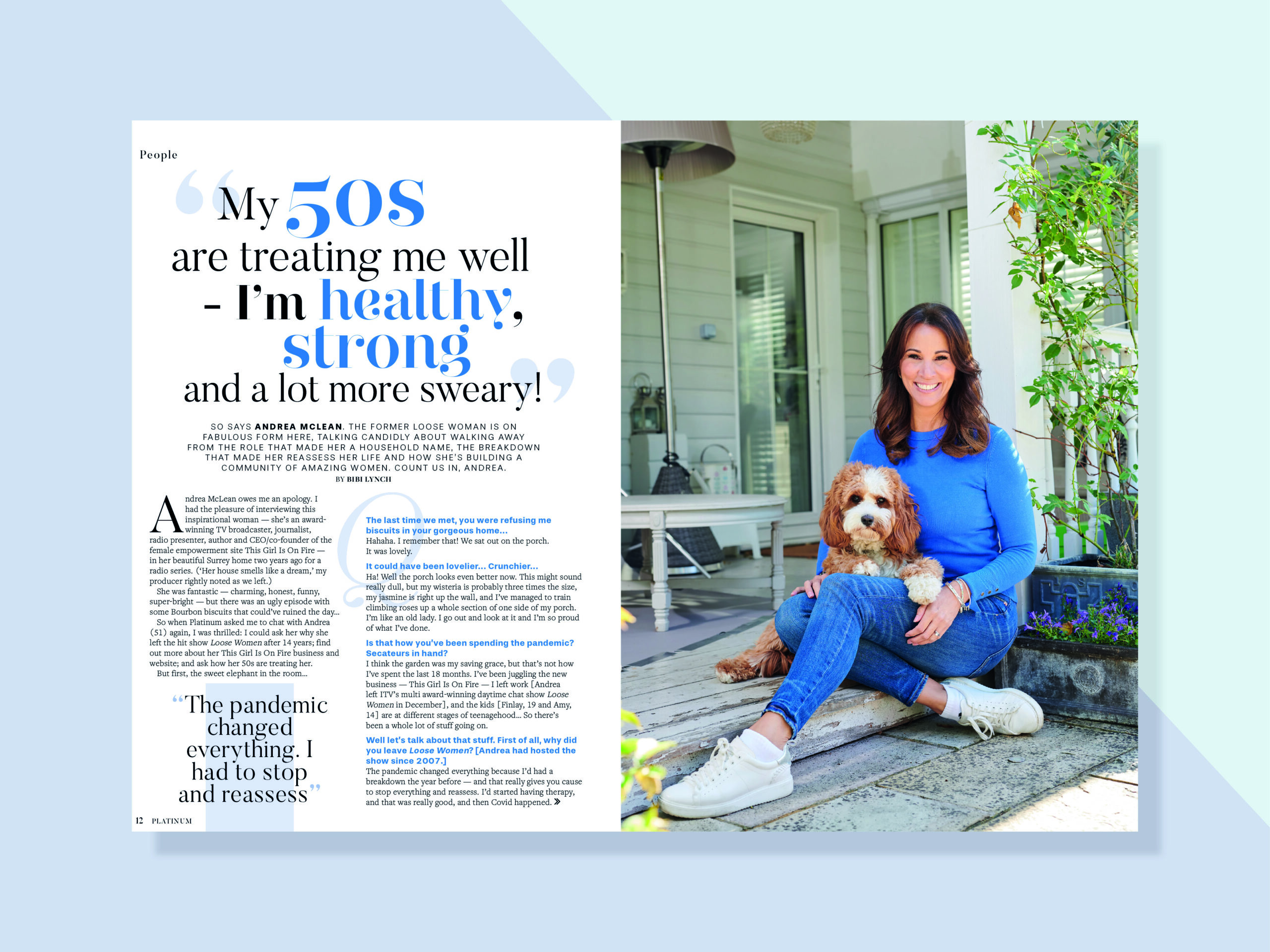 "My 50s are treating me well – I'm healthy strong and a lot more sweary!"
So says Andrea Mclean. The former loose woman is on fabulous form, talking candidly to Bibi Lynch about walking away  from the role that made her a household name, the breakdown that made her reassess her life and how she's building a community of amazing women. Count us in, Andrea.
Fashion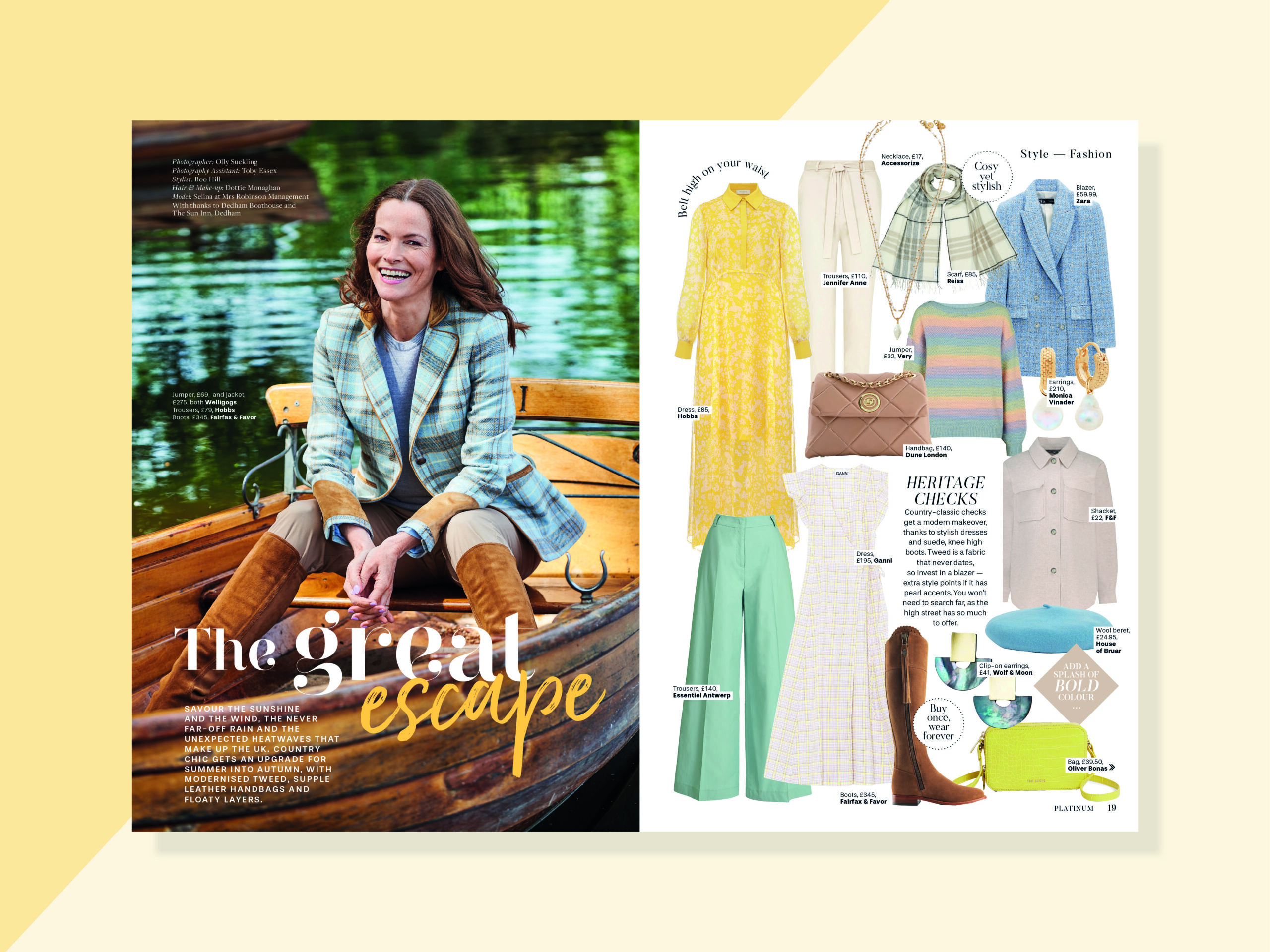 The great escape
Savour the sunshine and the wind, the never far-off rain and the unexpected heatwaves that make up the UK. Country chic gets an upgrade for summer into autumn, with modernised tweed, supple leather handbags and floaty layers.
Fitness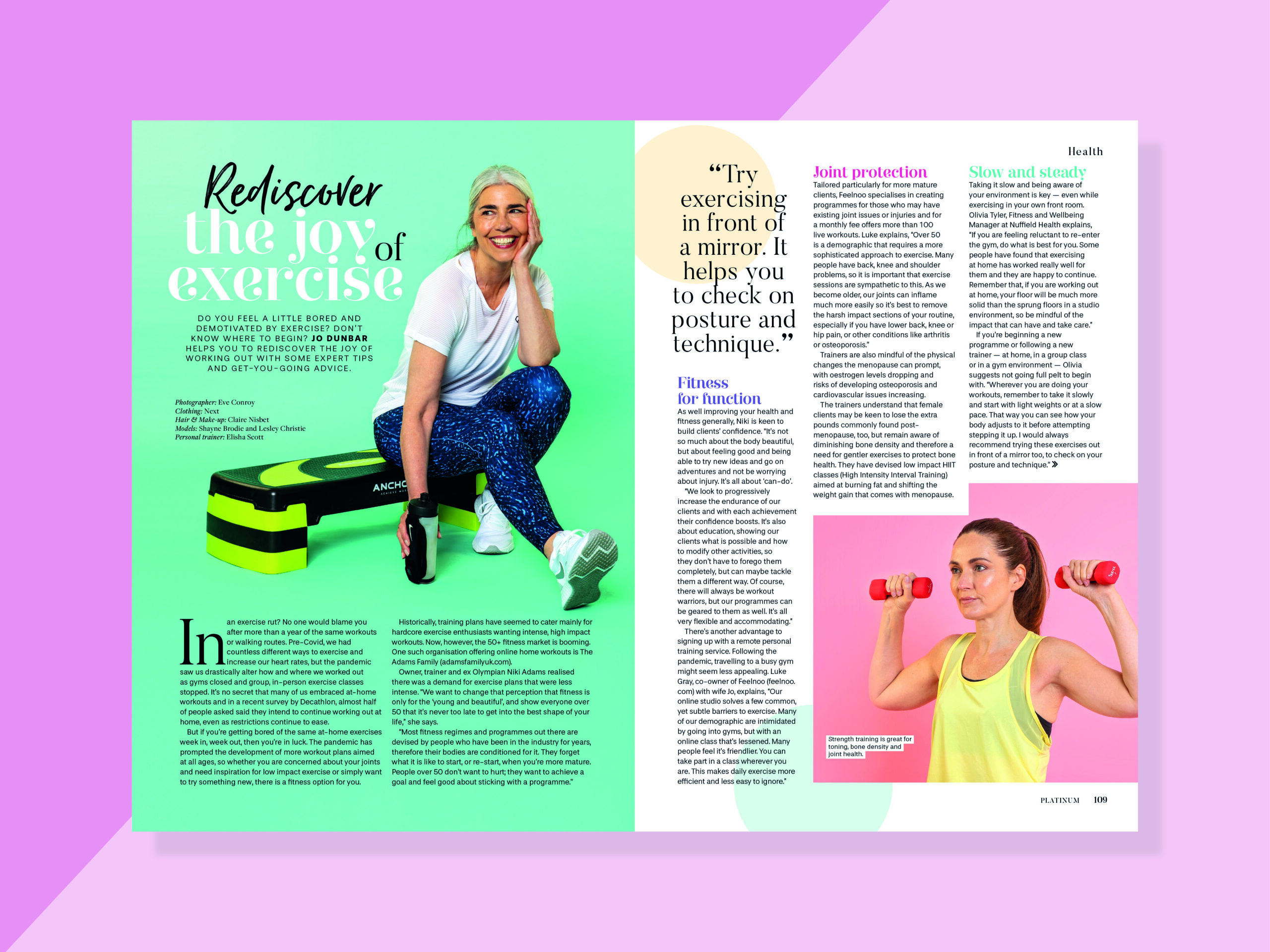 Rediscover the joy of exercise – and you confidence with it
Do you feel a little bored and demotivated by exercise? Don't know where to begin? Do Dunbar helps you to rediscover the joy of working out with some expert tips and get-you-going advice.
Beauty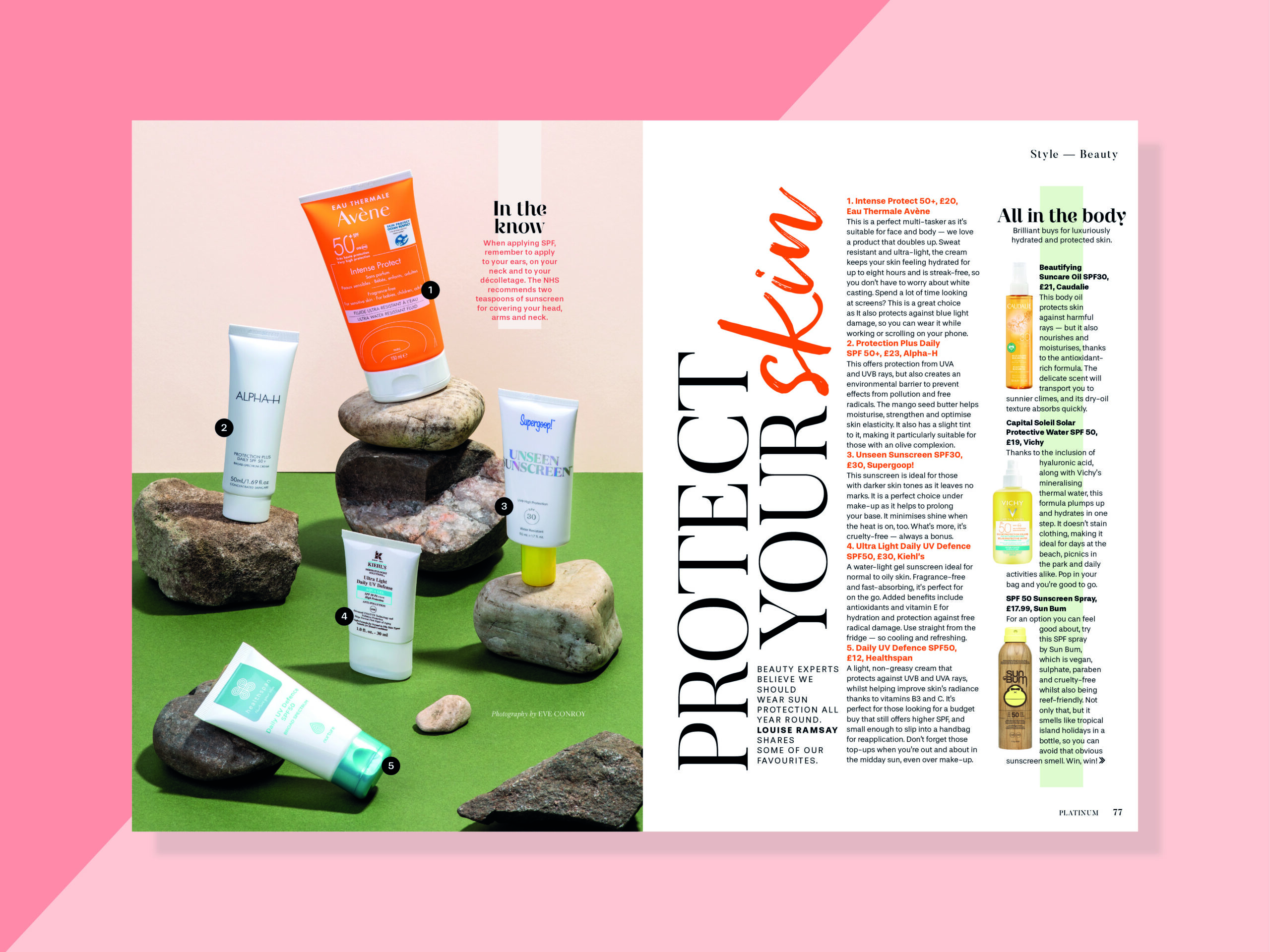 Protect your skin
Beauty experts believe we should wear sun protection all year round. When applying SPF, remember to apply to your ears, on your neck and to your décolletage. The NHS recommends two teaspoons of sunscreen for covering your head, arms and neck. Louise Ramsay shares some of our favourite SPF creams.
Homes & Gardens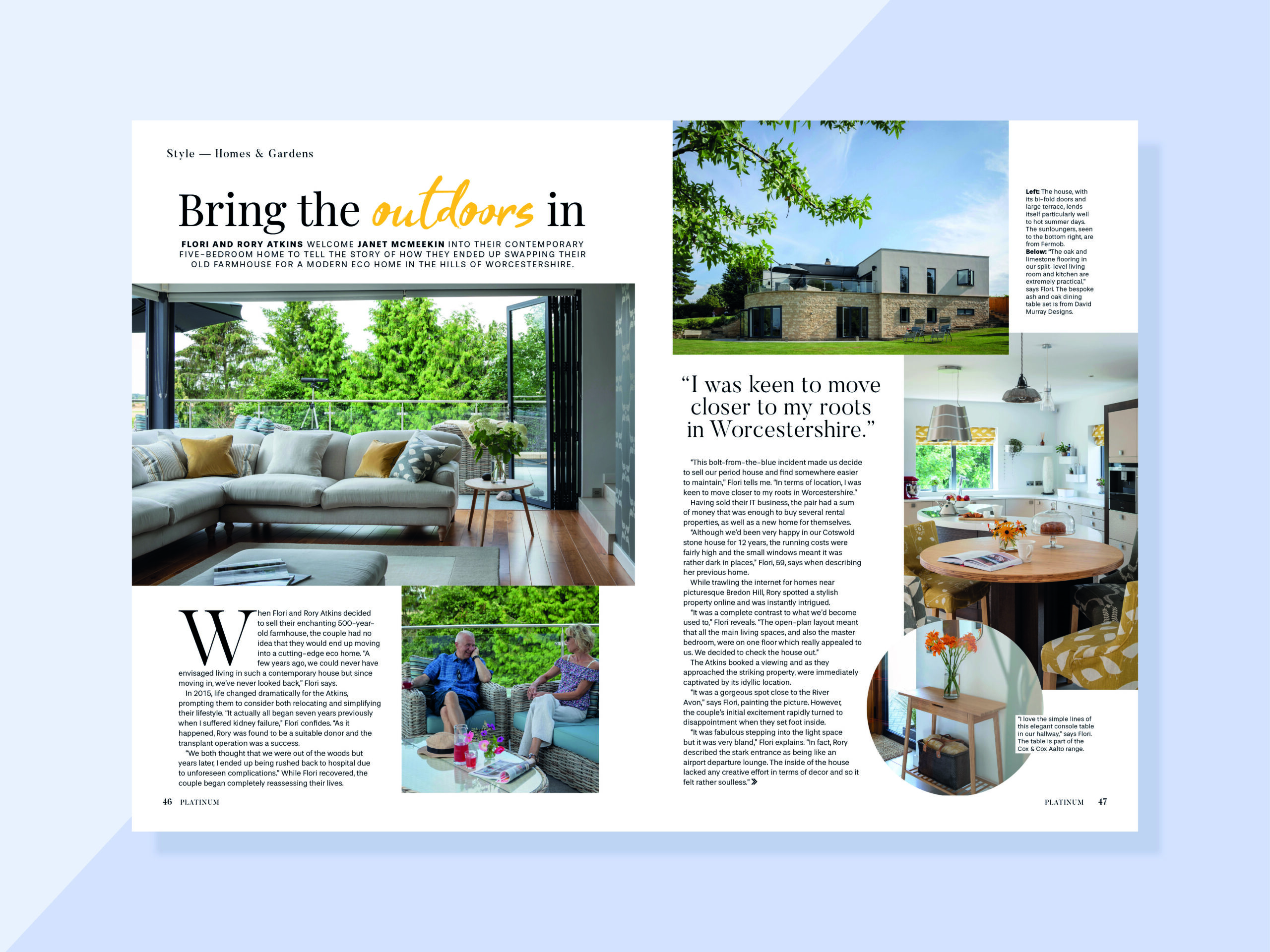 Bring the outdoors in
Flori and Rory Atkins welcome Janet McMeekin into their contemporary five-bedroom home to tell the story of how they ended up swapping their old farmhouse for a modern eco home in the hills of Worcestershire.
Food & Drink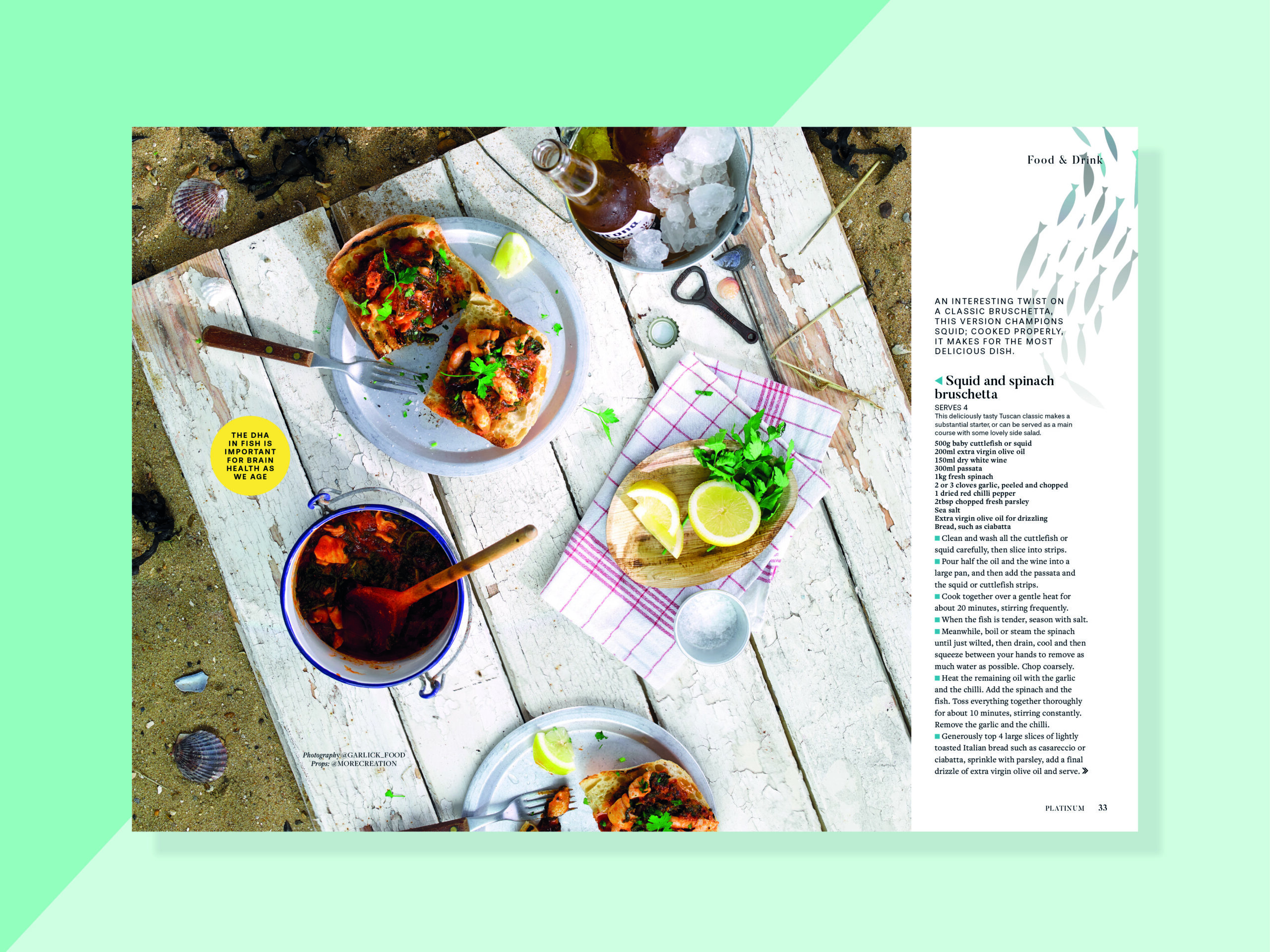 Fabulous fish and seafood, with Valentina Harris
Our in-the-know cook Valentina showcases tasty, yet healthy weeknight dinner ideas, inspired by her childhood holidays in Ireland.
Health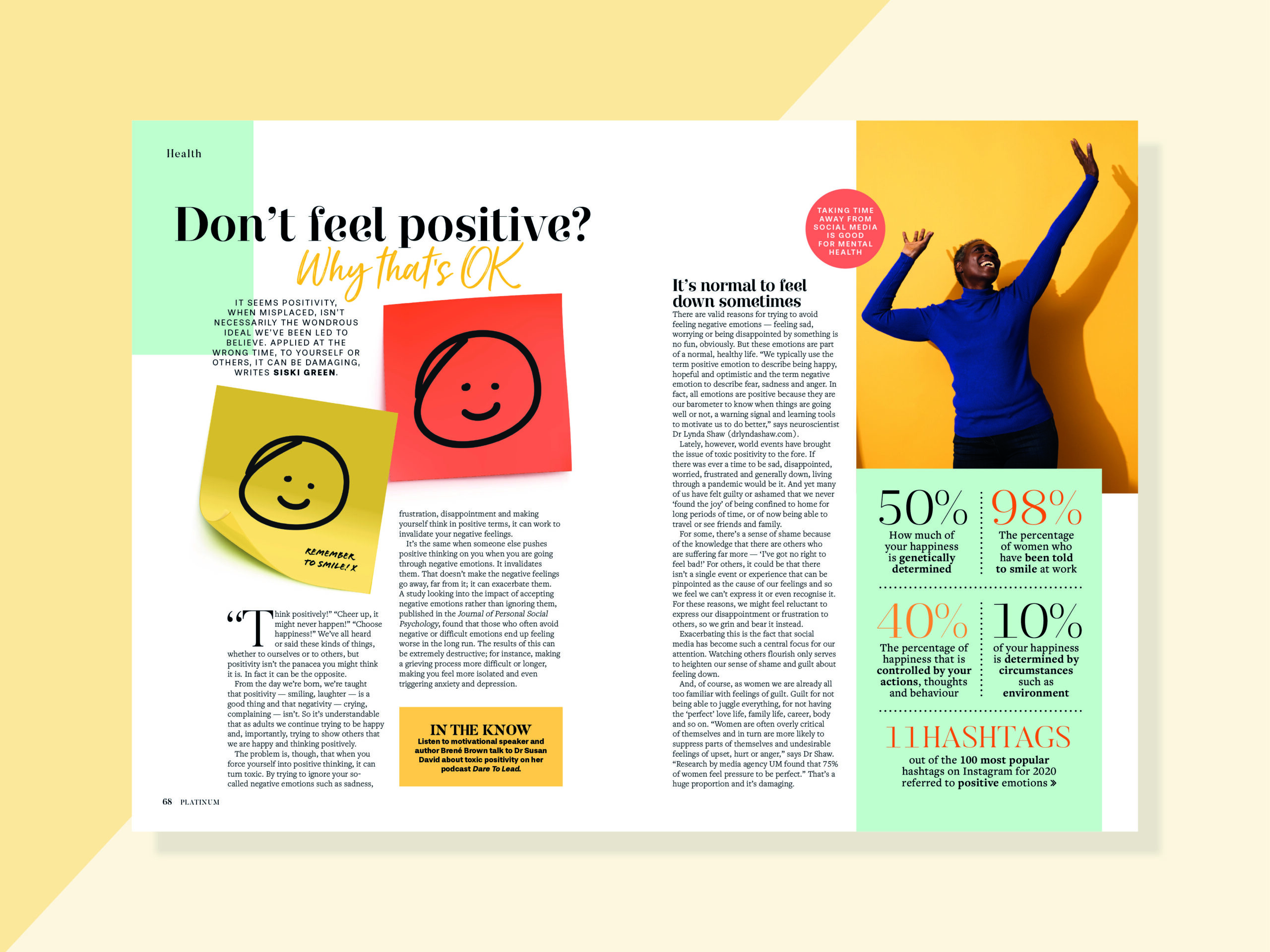 Don't feel positive? Why that's OK
It seems positivity, when misplaced, isn't necessarily the wondrous ideal we've been led to believe. Applied at the wrong time, to yourself or others, it can be damaging, writes Siski Green.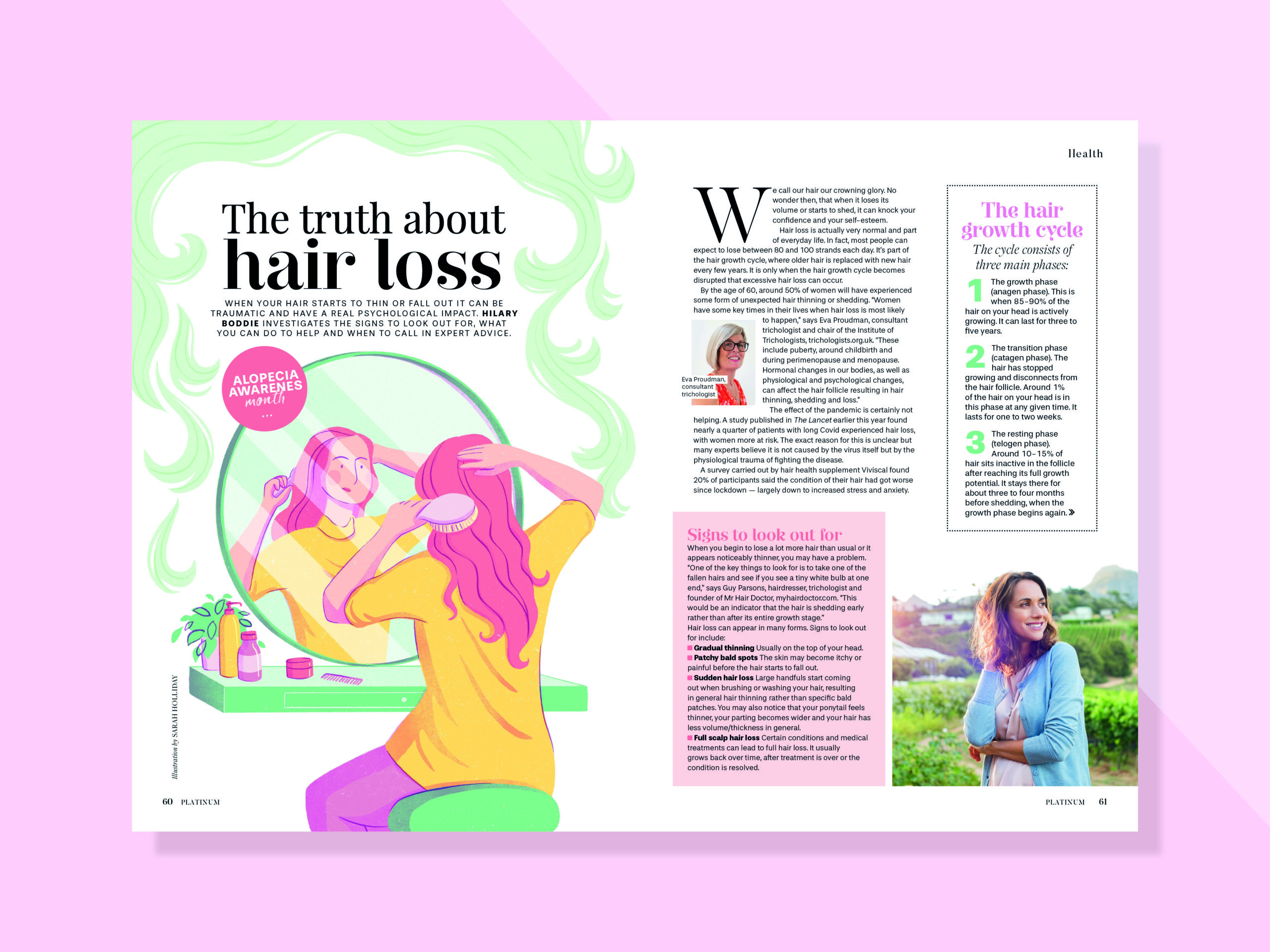 The truth about hair loss
When your hair starts to thin or fall out it can be traumatic and have a real psychological impact. Hilary Boddie investigates the signs to look out for, what  you can do to help and when to call in expert advice.
Join Platinum's reader panel to help shape and influence content within your magazine. Want every issue delivered to your door? Subscribe today.