Baby Boomers might be the rock'n'roll generation, but they know how to make love last.
The 1950s saw no-nonsense love etiquette pave the way for marriage. Then, conservatism was swept away by the Swinging Sixties sexual revolution, characterised by the pill and more liberal thinking.
Stannah discovered that couples who wed in 1960 have, statistically, enjoyed longer marriages. Christine is 77 and Ray is 83 and they will have been married for 60 years in July.
A whirlwind courtship of drives in his Ford Consul and romantic cinema trips led to his proposal in a pub. The couple then bought a pub of their own in 1977 and ran it together for 40 years. To celebrate Valentine's Day, Christine tells their story.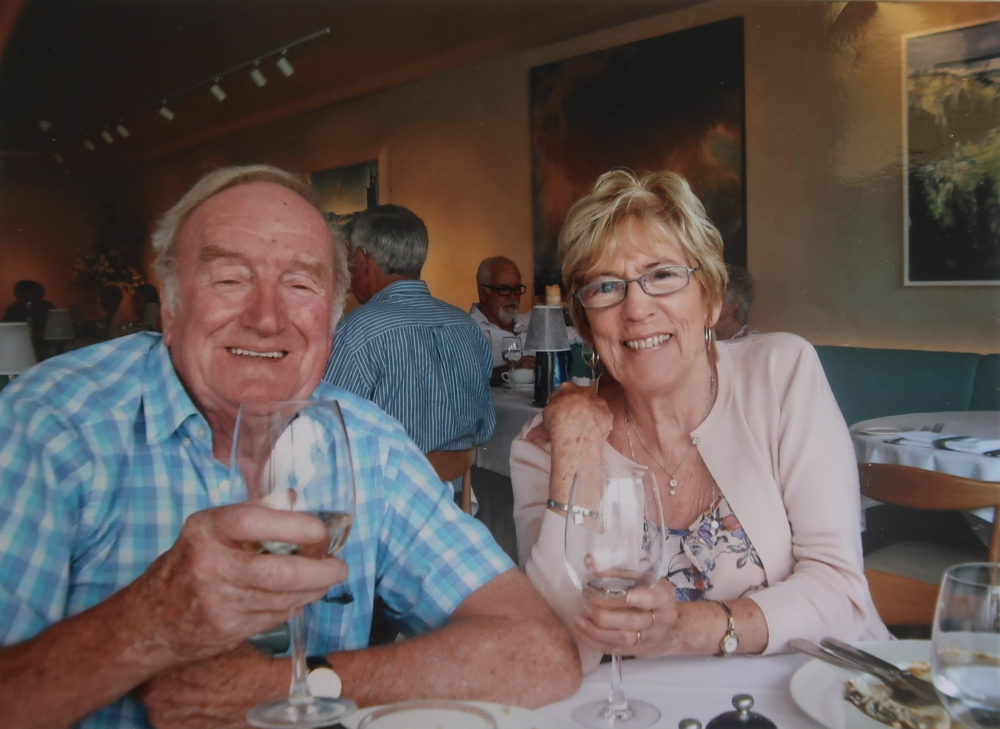 I was born on the 21st December 1942. That day a teacher asked her pupils "has anybody got any good or exciting news?" My brother, Don Sedgwick's hand went up. "Miss, I have a new baby sister!" he said. Sat next to Don was Ray Newell, my future husband, who can still remember that moment to this day.
Ray was a always a close friend of my brother. Many years later, when Ray's granddad sadly passed away, he called into our home. He stood there in a pin-striped suit looking very handsome. He was usually rather scruffy, so he really caught my attention!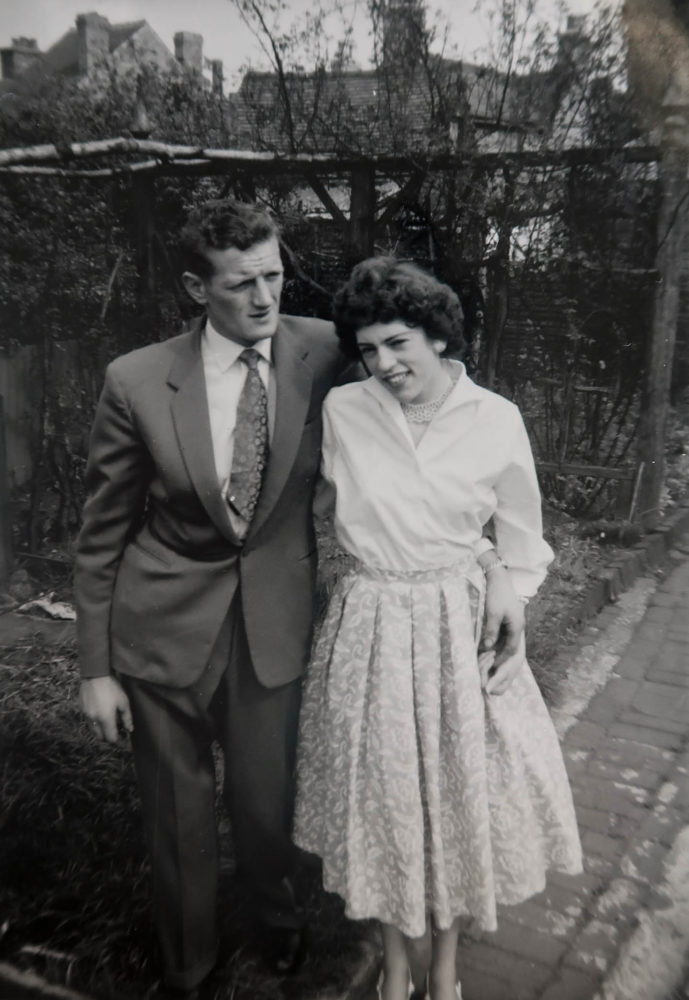 I remember a random Christmas one year to be so special. I said to Ray, "Would you like to marry me?" He said, "Why not?" So, on Christmas Eve of 1958, in an old pub, he presented me with an engagement ring.
We needed a house then, so sadly had to say goodbye to the posh car. We bought a post-war semi-detached home for £2,500 — which was a lot of money in those days.
We set the wedding date for 23rd July 1960. We did our own catering and had a live band — it was a very happy day! The next day we went on our honeymoon to Barmouth, Wales, in a caravan. Despite it raining every day, we still had a great time.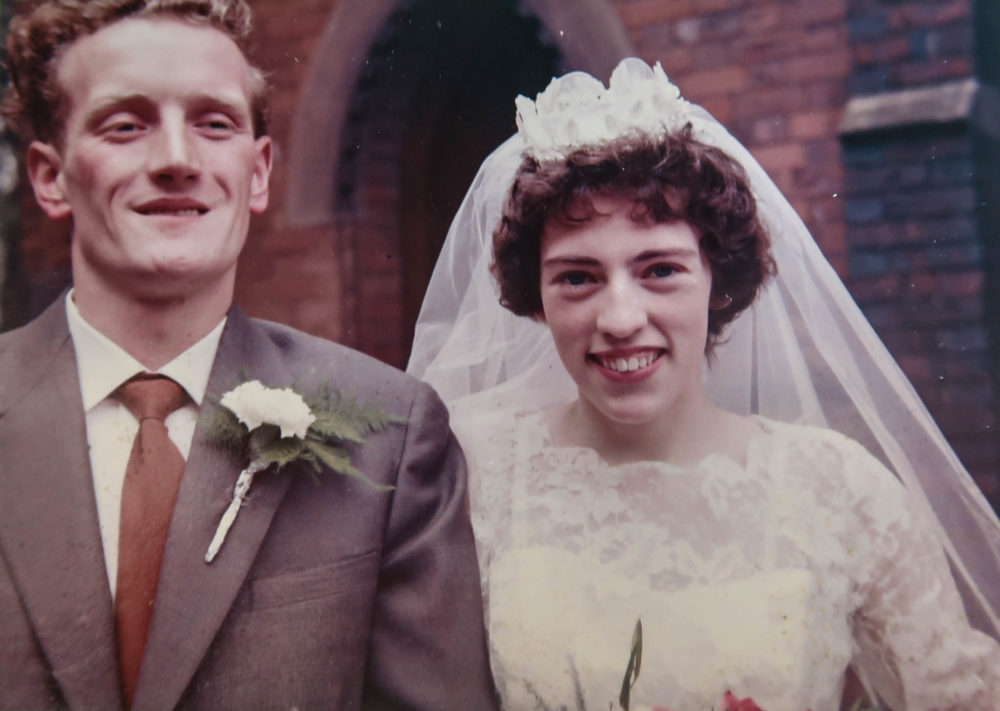 In 1964 we had our first son, followed by two more lovely children in 1967 and 1968.
Then, in 1977, we bought and moved into a pub called the "Lazy Hill Tavern" in Aldridge, West Midlands. We owned that pub for 40 wonderful years and had a lot of fun — winning the CAMRA Walsall Pub of the Year competition in 1996 was a real highlight.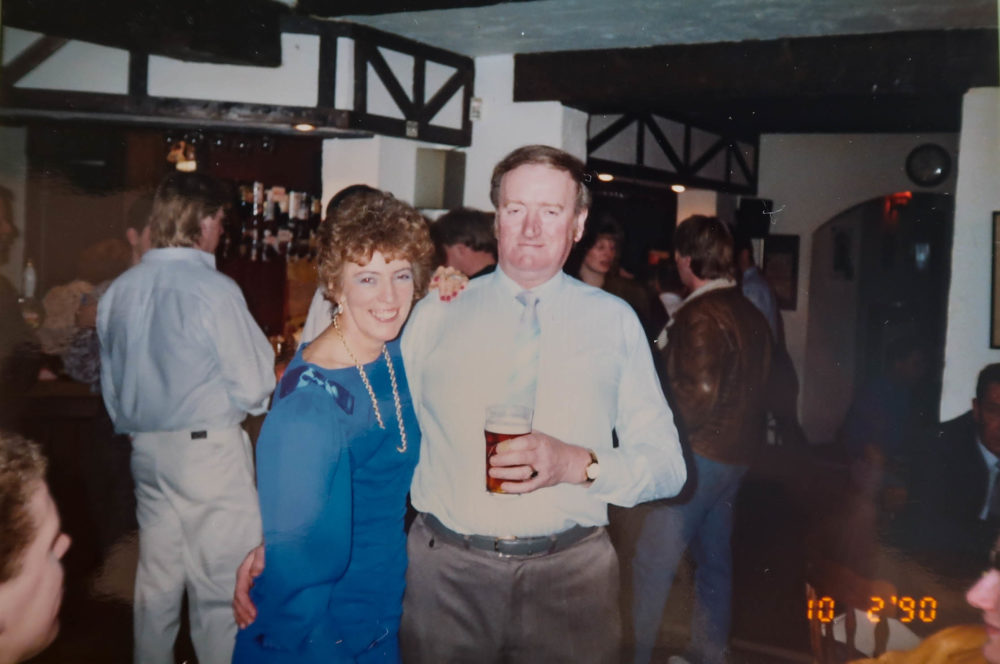 We've had such a special life together and a very happy marriage. Our rule has always been to never argue, and if we have a tiff, to kiss and make up before bedtime. We live in a bungalow together now, spending our time gardening and enjoying life's simple pleasures.
Here's to the next chapter."
For more stories of inspiring women, have a look through our people pages. Follow us on Instagram and Twitter @PlatinumMagUK for daily updates and beautiful photos.