With February being LGBT+ History Month, we thought we'd share Barbara Hamlin's story about her husband's transition to becoming a trans woman and why the experience changed their marriage for the better.
Our writer, Gemma Calvert, relays her meeting with the couple, who have now been married for 32 years.
Family photographs adorn the walls and shelves in Barbara Hamlin's home near Langport, Somerset, and every January the former teacher compiles an album of the previous year's best pictures. Then there are the collection of photo albums documenting far-flung holidays. "We enjoyed ourselves. We are very lucky," she says of the memorable trips over her  32-year marriage. "We've been to Canada, the States, Peru, China, Egypt, Vietnam, Cambodia… We are very well travelled. Not so much now because…" Barbara, 72, pauses.
There are countries we now couldn't possibly go. Things have changed politically around the world.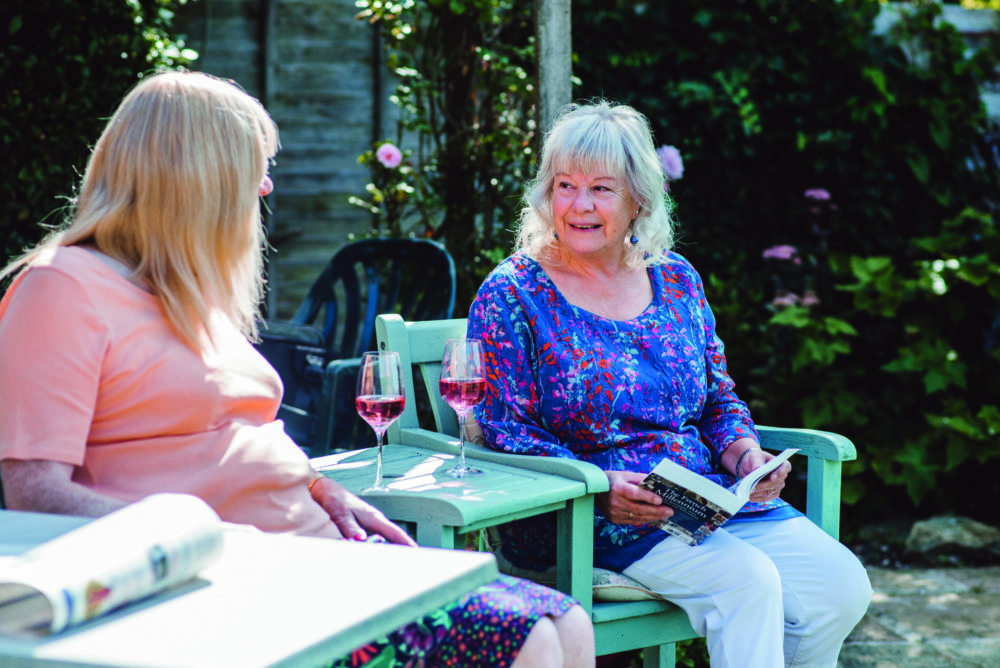 Five years ago, at the age of 65, her second husband went through full gender reassignment surgery to transition from male to female, having legally transformed from John to Jane two years earlier. Jane, a former primary school head teacher, had secretly been dressing in women's clothes for 40 years. Growing up in Taunton, Somerset, she first expressed a desire to wear girls' clothes at the age of five and during her teenage years would wrap a bath towel around her waist to mimic a skirt.
By her mid-20s, she experimented wearing full female attire for the first time. During her first marriage, which lasted 17 years, Jane hid her gender dysphoria — a condition where a person experiences discomfort or distress because there's a mismatch between their biological sex and gender identity — from her wife and two children.
Then, eight years after marrying Barbara in November 1987, her secret was exposed.
While packing for a holiday, Barbara stumbled across a bin bag at the back of the wardrobe. Inside she found a stash of skirts, tops, lingerie and heeled shoes. "It was very unsettling," she recalls.
I couldn't believe it. My first reaction was that somebody had been coming to the house and that some sort of affair was going on.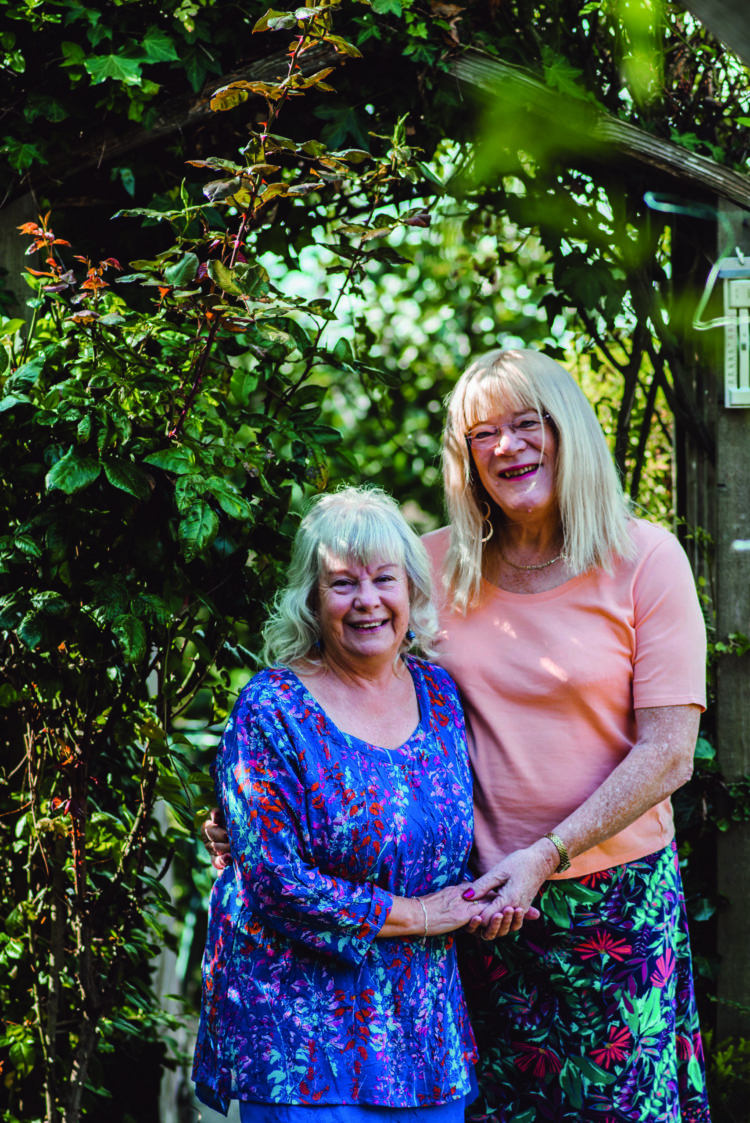 Barbara "kept a lid on" her suspicions for two days until, safely ensconced in their hotel room in Canada, she confronted her partner. "Jane told me immediately," says Barbara. "She said that during our marriage, she'd first given into her feelings of gender dysphoria one year earlier after a knee operation when she'd had a month off work. "She went to a supermarket that sold clothing, took the first thing off the rack and would change whenever she was at home on her own. She said it gave 'temporary relief' from the gender dysphoria. Until the next time."
Wives of transgender women say they often feel deceived after discovering their partner has kept such a huge secret during the marriage, but not Barbara. "I was stunned, but I didn't feel betrayed because the secrecy explained an awful lot. I could see why things had been kept from me. It didn't faze me because I'd read in magazines and newspapers about people that needed to do this kind of thing," she says, adding that her overriding emotion was one of relief.
My worst fear had been that she didn't love me any more, was off with somebody else — male or female — and would leave me.
In June 2014, Jane underwent a full vaginoplasty operation, and the following year, received a Gender Recognition Certificate and new birth certificate after Barbara swore in front of a commissioner for oaths that she agreed to her partner changing gender.
Had Jane applied for the GRC before December 2014, when the law changed on same-sex marriages, her marriage to Barbara would have been dissolved and replaced by a civil partnership, which neither wanted.
At the start of the process, Barbara admits she experienced a "lowness", a period of bereavement for the man she had married but believed she had lost.
Counselling, she says, was a saving grace.
Talking with somebody objectively about how I was feeling really helped. I could say my feelings out loud and it helped me understand that I wasn't losing my husband because I still had the same person — just a different version.
Barbara uses the word "marvellous" to describe the overall reaction to Jane. She commends their village friends, students and staff at the university where Jane lectured, plus members of Somerset County Cricket Club, which they regularly frequent.
Jane's son and daughter, who live in Leicestershire, took a "little while" to come to terms with the news, but are now fully accepting of Jane.
I ask her whether she prefers married life with Jane now compared to her predecessor and she answers before the question is finished. "Oh, infinitely, yes! Things are so much easier. Before she was like a piece of straw in the wind. She'd go up and down with her emotions. She's now much more of a certain person, she's a definite person and she knows what she thinks."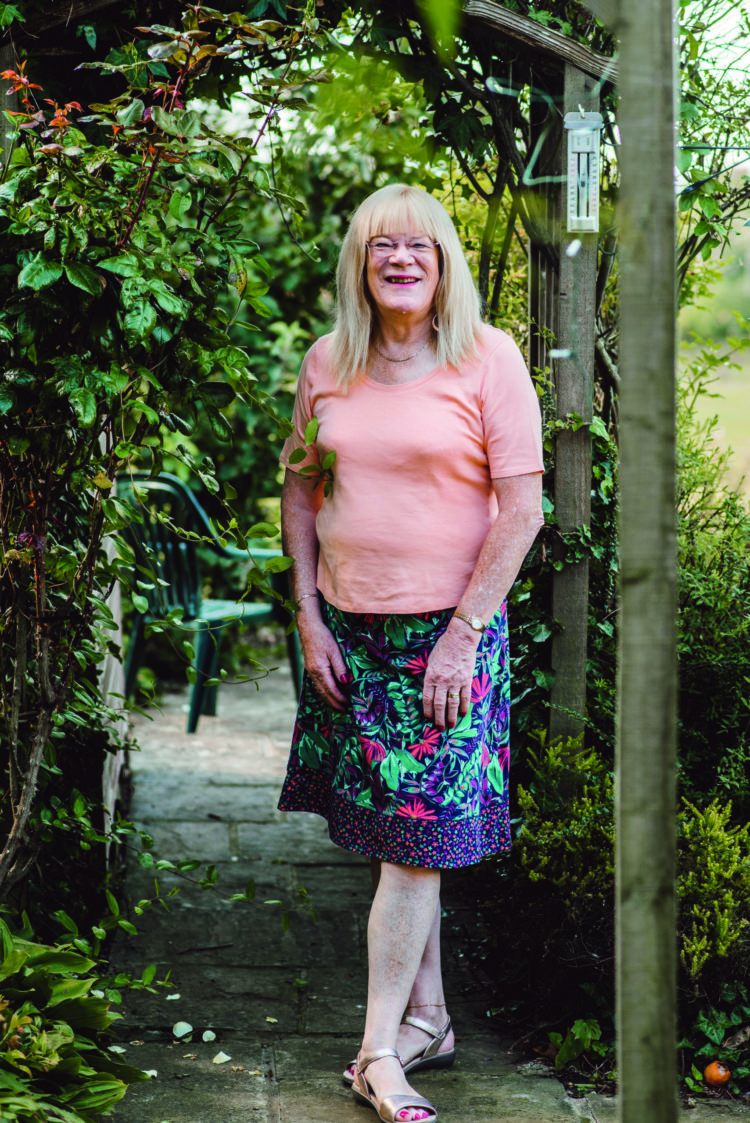 lgbtplushistorymonth.org.uk has all the information you need about how to celebrate LGBT History Month in the best ways possible.
If you need advice or guidance on any related issues, we recommend getting in touch with the counsellors and support workers at Pride Counselling.