"All you have to do is be kind… Once you've got that, it virtually rules everything else out."
National treasure is a weighty title, but it's one that sits squarely on Joanna Lumley's shoulders. In a career spanning five decades, the award-winning actress and human rights activist has unapologetically fought to make her mark on the world, and made us laugh while she's at it.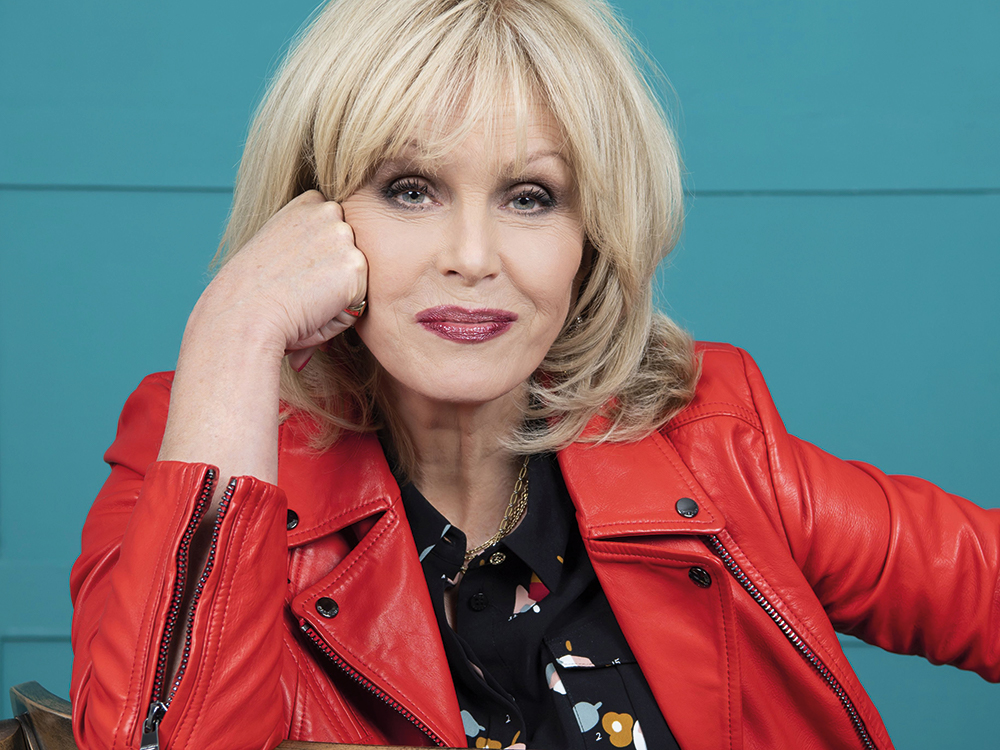 Born in Kashmir, Joanna's childhood saw her travel the world with her family before settling in England and landing in London, aged 16. Despite being turned away from drama school, Joanna persevered, becoming one of the most popular models in the 1960s.
After taking the modelling world be storm, she did what all the biggest stars in the world do — inspired a generation of haircuts.
---
Starring in smash hit The New Avengers, Joanna, and as yet little-known hairdresser's assistant John Freida, chopped off her hair and created one of the most recognisable looks of the 70s. Hands up if you had a Purdey?
---
Now fast-forward 20 years and grab a bottle of Bollinger sweetie darling, because it's 1992 and a pair of icons are hitting our TV screens. Yes, who else is pleased that every episode of Absolutely Fabulous is currently available on Netflix? Created by co-star Jennifer Saunders, Joanna brought Patsy Stone to life and into the hearts of millions of people across not only the UK, but worldwide.
We all loved watching Patsy and Edina Monsoon's chaotic life unfold, however the show was also a turning point for women in comedy. It has proven to be one of the BBC's biggest sellers across the globe, running in 240 countries and paving the way for more female-led comedies like the recently massively successful Fleabag, created and written by Phoebe Waller-Bridge.
Joanna has never left our stage or screen, and now at 73 is giving us travel envy with her series of jet-set programmes with ITV. From Silk Road Adventure, to her Greek Odyssey, Joanna's shows open up the world in your living room.
Joanna Lumley OBE has won international admiration following her highly documented fight for the Gurkha Justice Campaign.
---
In 2008, she knocked on 10 Downing Street's door with a petition signed by 250,000 people.
---
It called for the government to provide all Nepalese-origin Gurkha veterans who served with the British Army before 1997 the right to settle in the UK. When five people were denied permission to settle soon after, Joanna grilled the then-immigration minister Phil Woolas live on national TV, no holds barred, proving herself as a force to be reckoned with. A woman after our own heart.
Joanna has since voiced her support for a number of political campaigns, toured on a UK-wide one woman show and who could forget THAT kiss with Leonardo DiCaprio?
---
You won't find her taking up space in the gossip columns — not if she's got anything to do with it. She married conductor Stephen Barlow in 1986, has one son, James, and enjoys a quiet life away from the cameras.
---
Fierce, quick-witted and intelligent Joanna Lumley continues to inspire and amaze us. Not one to be tied down to any label, she treats life like the adventure it is, in immaculate style. Joanna, the Bollinger is on us.
For more stories of inspiring women, have a look through our people pages. Follow us on Instagram and Twitter @PlatinumMagUK for daily updates and beautiful photos.